Laura E. Henkhaus, Ph.D. – February 2022 Newsletter Feature
Written by Laura, E. Henkhaus, Ph.D.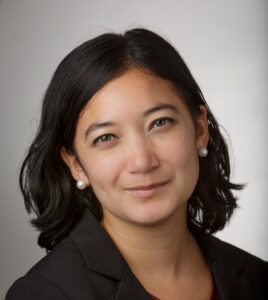 As a postdoctoral scholar jointly at the Data Science Institute at Vanderbilt University and the Department of Health Policy at Vanderbilt University Medical Center, I've been fortunate to have communities of colleagues and resources across both the university and the medical center. At the Data Science Institute, I entered with the first cohort of postdocs, a multidisciplinary group of scholars from anthropology, astronomy, biomedical engineering, computer science, political science, and myself from health economics and policy. It has been super interesting to hear from my fellow Data Science Institute postdocs about their applications meanwhile building our data science skills and research portfolios. The Data Science Institute has great resources through workshops, other events, the multidisciplinary community of scholars, and research funds for postdoctoral scholars to use for research, skills-building, and professional development.
Meanwhile, I've also had an appointment in the Department of Health Policy, where I conduct research relating to maternal and child wellbeing in collaboration with fellow colleagues at Vanderbilt's Policies for Action Hub funded by the Robert Wood Johnson Foundation. I was recruited onto the team to lead the portfolio on adverse childhood experiences (ACEs), which our state partners asked us to include as a focus within a larger project on better supporting needs of Tennessee children. I have appreciated presenting to our state partners at TennCare (Tennessee's Medicaid program), the Tennessee Department of Health, and the Tennessee Department of Education to solicit their feedback on our work and to help inform state programming. I developed an administrative data algorithm to identify ACEs including childhood maltreatment and peer violence, foster care placement, maternal mental illness, maternal substance use disorder, and abuse of the mother in Medicaid data. The algorithm uses information recorded in routinely collected health insurance claims data and is a tool for researchers and public health professionals to monitor ACEs, to measure impacts of programs and policies on preventing ACEs or supporting well-being of children with ACEs, and to study ACEs and development of health conditions, for example. What was most meaningful was presenting to the state agencies and hearing from them: is it true that ACE levels are this high across the state and can we start weekly meetings to discuss? I'm glad to have had receptive partners from our state agencies to inform our work as actionable research to support programming for children in Tennessee.