Pathfinder Award
The William Aaron Pathfinder Award recognizes juniors and seniors whose uncommon community service efforts and leadership skills demonstrate vision, creativity, and innovation. Named in recognition of William Aaron (Class of '89), whose own path finding led to the creation of the Office of Volunteer Activities–now the Office of Active Citizenship and Service–this award celebrates Vanderbilt University's extraordinary history of service to the community. Each recipient receives a $250 honorarium. Click the links below to learn more and to nominate for the 2017 Pathfinder and Most Meaningful Service awards.
Using the Office of Active Citizenship and Service's (OACS) guiding principles: humble service, critical reflection, action for global justice, informed participation, acknowledging personal privilege, empathy and human dignity, and personal accountability, this award recognizes service efforts through philanthropy, activism or advocacy work. The service program must engage the local, national, or global community and have the intention of creating meaningful and sustainable change.
Applicants must identify one or more of the guiding principles addressed as well as community needs. In addition, they must describe how service participants reflected on the impact of service and how it relates to the greater good.
This award is open to any registered student organization whose service activity meets the criteria listed above. Questions about this award may be addressed to wil.delossantos@vanderbilt.edu.  Apply for this award.
2016 Winners: Allison Quintanilla and Anna Zhao
Allison and Anna's work in the community reminds us that dedicated service can extend in countless directions and touch hundreds of lives. Please join OACS in congratulating Allison Quintanilla and Anna Zhao as the 2016 William Aaron Pathfinder Award winners!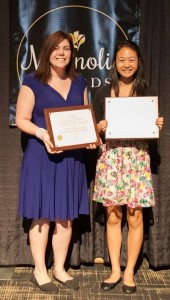 In her own words, Allison says, "I am always looking for new and innovative ways to give back to my community. I value partnership and recognize the importance of collective impact to move towards sustainable change within a community." Allison has led and been a part of numerous Vanderbilt organizations. A few highlights include:
President of the Vanderbilt chapter of the National Society of Leadership and Success
Event Chair for the Vanderbilt Happiness Club
Volunteer with Glamour Gals and American Red Cross
Fundraiser for Vanderbilt Dance Marathon
Team Leader for Close the Loop Cup
Chancellor's Award winner
Anna Zhao has been involved in the community throughout her career at Vanderbilt, using her impressive skill set to reach those in need. She writes "much of my service focuses on teaching and mentoring, in the same way that others have guided me. I recognize that all fields of study are related in that they seek to better the human condition, and all are useless without compassion." Anna will graduate with a legacy of impressive accomplishments, a partial list of which are:
Co-President of Vanderbilt Student Volunteers for Science
Site Leader in Alternative Winter Break
Participant in Alternative Spring Break and Global Medical Brigades
Resident Adviser
Cornelius Vanderbilt Scholar
Founder of Vanderbilt Commodore Orchestra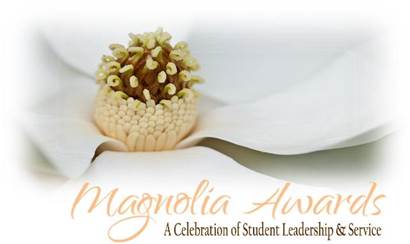 Previous Winners
Our records prior to 2012 are incomplete. We know the Pathfinder Award extends back to at least 2006. If you recognize any of the names listed below or can tell OACS about how these students were involved at Vanderbilt, please contact Dave Brown.
2015
Ryan Selvaggio and Aditya Karhade
2014
John Ratliff & Laura Silliman
2013
Ankur Doshi & Catherine Cocke
2012
Cherie Fathy & Brittany Cowfer
2011
Allison G. & Colleen A.
2010
Jessica S. & David A.
2009
Vanessa R. & Ashley W.
2007
Supriya S. & Natalia J.
2006
Anastasia T. & Meredith B.