DIVE: Refugee Resettlement
Refugee Resettlement
Quick Facts
When: Fall semester
Who: All Vanderbilt Students
How Much: Students Granted a Limited Budget for Travel & Project Costs
The Local OACS DIVE: Refugee Resettlement program partners with local resettlement and community agencies to enable students to explore the ongoing global crisis of human displacement through a local lens in the Nashville community. Utilizing human-centered design thinking and critical service-learning frameworks, cohort members will gain an trauma-informed, intersectional exposure to the journey of refugees, from displacement to resettlement, and the challenges to achieving self-sufficiency in 90 days.
Student participants in the DIVE cohort will engage in a highly immersive service-learning partnership for 2-3 hours each week with a local resettlement or refugee services agency to better understand the lived experiences of refugees in the Nashville community.
On a bi-weekly basis, students will also participate in a 2-hour seminar. The seminars, which combine an hour of content and context with a design lab, may feature community partners, panels, guest lecturers, or presentations. Each seminar concludes with an hour of design lab, which gives teams of students time to discuss the human-centered design process in relation to their service partner. Following a brief introduction to the causes of human displacement and the resettlement process, the seminar series will require students go out into the community to better understand refugees' access to affordable housing, health care, education, cultural preservation, and advocacy in Davidson county.
Utilizing the human-centered design thinking process, and with its intentional inclusion of community partner and community member feedback, students will develop evidence-based and targeted approaches to alleviate community-identified stressors and promote advocacy within Nashville's refugee populations, culminating in the presentation of a developed prototype. At the conclusion of the program, students will present their prototype in an effort to enact actionable change.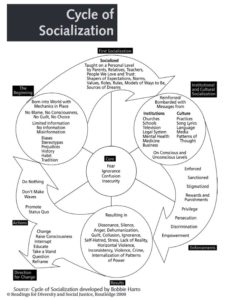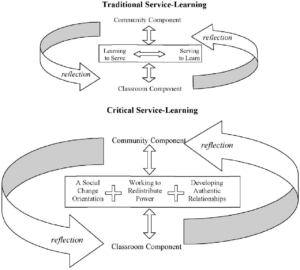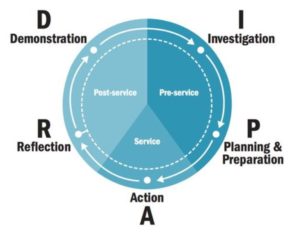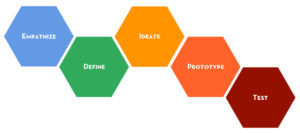 I. General Information
Program Title: Local OACS DIVE: Refugee Resettlement
Level/Specialty: Students of any discipline
Program Prerequisites: Completion of application and acceptance
Program Structure:  Students will complete a total of 2-3 service hours per week with a community partner. There will also be a 3-hour Design Thinking Boot Camp, a 2-hour Meaningful Service Institute, 6 2-hour seminars bi-weekly, and a closing celebration. Below is the structure of the program.
Local OACS DIVE Bootcamp
Submit Partner Placement Preferences
Placement Week
Placements Finalized
Meaningful Service Institute
DIVE Seminar and Design Lab 1, 2 hours
DIVE Seminar and Design Lab 2, 2 hours
DIVE Seminar and Design Lab 3, 2 hours
DIVE Seminar and Design Lab 4, 2 hours
DIVE Seminar and Design Lab 5, 2 hours
DIVE Seminar and Design Lab 6, 2 hours
DIVE Closing Celebration
II. Program Objectives
Primary Learning Outcomes
Examine the root causes and consequences of human displacement
Identify barriers to existing and integrating fully into new communities including equitable access to health, work, and education experienced by refugees and displaced persons living in Nashville
Implement human-centered design thinking to address complex real-world problems

Secondary Learning Outcomes

Describe the resettlement experience from the perspective of displaced persons
Analyze the complex relationships between local resettlement agencies, the US government and the larger communities into which displaced people are resettled
Engage critical thinking skills through examining deep-rooted issues related to equity and justice
Critically reflect on the interconnectedness of communities worldwide through challenging assumptions and considering alternative perspectives
Recognize one's own potential to affect meaningful community change while maintaining a humble appreciation of the challenges of impact
III. Program Requirements
Learning Experiences:
DIVE Local OACS Bootcamp (3 hours)
Meaningful Service Institute (2 hours)
6 Bi-weekly seminars and design lab (2 hours every other week)
Online learning activities such as podcasts, documentaries, webinars and modules
Seminar Preparatory readings
2-3 hrs of service per week with a local refugee advocacy agency over the course of the semester
Development and presentation of a prototype as a result of the human-centered design process
IV. Community Partner Site Placements and Design Questions