DIVE: Affordable Housing in Nashville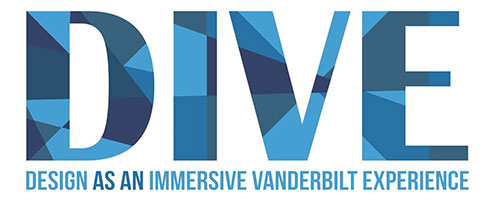 Quick Facts
The City of Nashville has experienced a period of steady economic growth over the last few years, and has come to be known as an "it" city growing at an average rate of 100 people a day. And while home construction has increased in the Nashville area, housing costs have also increased significantly, making homeownership "especially difficult for minorities, people with low incomes, women of childbearing age, graduating college students with high debt, people who are self-employed and people with uncertain income such as sales people on commission and seasonal workers" (Community needs evaluation).
Through the Local OACS DIVE Affordable Housing program, students will examine the many factors that contribute to barriers to homeownership in Nashville. Through the framework of critical service-learning and utilizing the process of human-centered design, students in the Affordable Housing cohort will work closely with local non-profit and government organizations to support community-identified goals to address the need for affordable housing in Nashville.
The Local OACS DIVE Affordable Housing program integrates three key components to prepare students for effective community engagement: learning from subject matter experts and the latest research on the many factors affecting the complex issues of access to affordable housing; a critical service-learning framework committed to ethical and community-centered service; and the creative problem-solving process of human-centered design.
Subject Matter Experts and Contextual Content
Attend five bi-weekly seminars addressing the complexities of Affordable Housing in Nashville
Learn from faculty and community partner subject matter experts
Read current research and other literature about affordable housing and gentrification
Critical Service-Learning Framework
Participate in the Meaningful Service Institute at the beginning of the fall semester to consider and reflect up ethical service, critical reflection, power and privilege, systemic oppression, and the context of place
Serve with one of the Local OACS DIVE Affordable Housing community partners (hours depend on the needs and goals of the community partner, but approximately 3-5 hours a week)
Reflect on your personal identity and context, your service experience, and actions that you can take to address the complex issue of affordable housing
Human-Centered Design
Attend the DIVE Bootcamp at the beginning of the fall semester tailored specifically for Local OACS students learning the process of human-centered design
Develop empathy for the individuals affected by and engaged with the topic of affordable housing in Nashville through seminars, interviews, direct service with a community partner organization, and critical reflection
Work closely with representatives from local non-profits addressing affordable housing to identify a community-identified question or challenge
Collaborate with your cohort colleagues during the bi-weekly Design Lab (part of the bi-weekly seminar series) to ideate creative possible solutions to address the community-identified question or challenge
Share progress updates and regularly request feedback from your community partner on a prototype that your group develops to address the community-identified question or challenge
Test your prototype with the individuals and communities who might potentially use it at the end-of-year presentation
Note: There is no fee to participate in a Local OACS DIVE program. Accepted students are granted a limited budget for travel and project costs.
Metropolitan Social Services. (2016). Community needs evaluation. Retrieved from http://www.nashville.gov/Portals/0/SiteContent/SocialServices/docs/cne/2016FullCNEfinal.pdf