Ecuador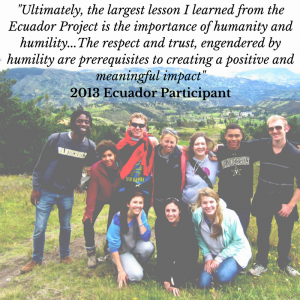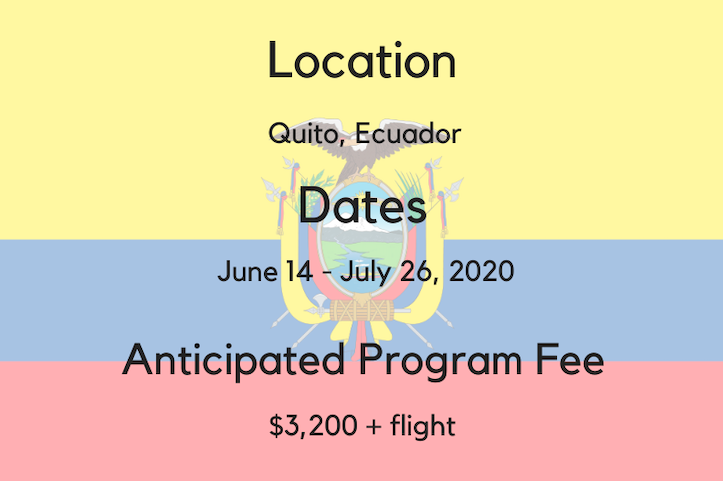 How to Apply
**NOTE:   The application deadline has been extended to January 19th**  
Location: Quito, Ecuador
Dates: June 14 – July 26, 2020
Program Fee: $3,200 + Flight
Application Requirements:
**University Risk Management policy requires that all OACS Global Program participants be registered Vanderbilt students through the duration of the program.

Resumè

Intermediate Spanish Language Proficiency Preferred
Application Deadline for the 2020 Program:
January 19th, 2020
---
Financial Aid:

Financial Aid Application Deadlines:
December 16th, 2020
Introduction to the Program
Ecuador is a country overflowing with rich culture and a history that has shaped current day Quito into a vibrant city with diverse populations, foods, traditions, and perspectives. Over the years, many indigenous peoples have migrated into Quito, the capital city, to seek out opportunity. The diversity of cultures, traditions, and dialects make Quito a unique city which reflects the diversity of its many peoples. As Quito continues to grow and urbanize, preservation of the ancient ideology and lifestyle of indigenous peoples is threatened by the pressure to Westernize, modernize and compete in the global economy.
In Ecuador, one of seventeen megadiverse countries in the world, Vanderbilt students are immersed in Ecuadorian culture by working alongside community leaders, educators, and activists to better understand social, racial, and environmental injustices, specifically in the realms of education and cultural preservation, from a community-led development perspective. Through a close partnership with the Simon Bolivar Spanish Immersion School and Foundation and other local agencies in Quito, the OACS Global Service Program in Ecuador seeks to achieve mutually beneficial outcomes for the Vanderbilt student cohort, local partners, and the communities they work alongside. The program emphasizes the importance of environmental sustainability, human connectedness, sustainable development, cultural and ideological preservation, and a humble and informed approach to international service.
Program Model
OACS Global Service Programs challenge students to question their perspectives and roles in the shared human experience through pre-service curriculum, intensive service, post-service skills application, and continuous reflection. Founded upon contemporary service-learning theory, the programs are planned in order to best facilitate students' abilities to connect meaningfully with people different from themselves through humble engagement and reciprocal dialogues within host communities. Through this exposure to firsthand knowledge and lived experiences, students will examine the deeper issues related to equity and justice and identify systematic barriers to equality and inclusivity. Students with a sincere desire to grapple with the complexity of human connectedness, to challenge their known values, and to reconcile academic knowledge with an authentic exploration of social and environmental injustices are encouraged to apply for an OACS Service Program.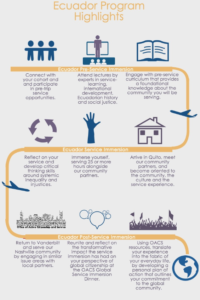 Ecuador Program Highlights
Ecuador Pre-Service Immersion
Connect with your cohort and participate in pre-trip service opportunities.
Attend lectures by experts in service-learning, international development, Ecuadorian history and culture, and social justice.
Engage with pre-service curriculum that provides a foundational knowledge about the community you will be serving.
Ecuador Service Immersion
Full week of orientation and group language lessons
Reflect on your service and develop critical thinking skills around systemic inequality and injustices.
Immerse yourself, serving 25 or more hours alongside our community partners.
Arrive in Quito, meet our community partners and host families, and become oriented to the community, the culture and the service experience.
Ecuador Post-Service Immersion
Return to Vanderbilt and serve our Nashville community by engaging in similar issue areas with local partners.
Reunite and reflect on the transformative impact the service immersion has had on your perspective of global citizenship at the OACS Global Service Symposium.
Using OACS resources, translate, your experience into the fabric of your everyday life, by developing plan of action that outlines your commitment to the global community.
Phase 1:  Spring Seminars

In the spring, students participate in a series of eight seminars designed to equip them with the tools to analyze and participate in global service through an informed and impact-oriented lens.  Seminars typically cover the following:
An overview of politics, economics, and culture in Ecuador
Training in language skills, cultural sensitivity, and cultural competence
Critical dialogues about power and privilege
Analysis of the intersection of sustainable international development, social justice and global citizenship
Overview of indigenous worldview and culture
Consideration of the ethical issues involved in engaging with communities through service in the Global South
Reflection techniques and team-building skills
Phase 2:  Service-Learning in Ecuador

 Simon Bolivar Spanish School and Foundation
OACS partners with the Simon Bolivar Spanish School and Foundation to maintain sustainable relationships with community partners and host families and for extra on-the-ground support. Founded in 1994 as a Spanish school and developing a Foundation in 2004, Simon Bolivar School and Foundation works directly with community leaders to identify sustainable projects where Vanderbilt students can help to build capacity for local leaders to continue making change within their own communities. Simon Bolivar School and Foundation provides an orientation week for Vanderbilt students including a tour of Quito, introduction to the public transit system, group Spanish lessons, and an introduction to the service sites, all included in the Program Fee.
I.

 

NGO and Community Partner Placements
The 6-week Ecuador Project focuses on student learning both through individual immersion and group reflection and support. By living in home-stay accommodations with local families, students hone their Spanish skills and build relationships with their Ecuadorian families, experiencing this beautiful, dynamic culture firsthand. Outside support is provided by on-the-ground site leader, who offers one-on-one mentoring and facilitate weekly reflection sessions for the entire cohort.
Over the course of six weeks, students serve in solidarity with Ecuadorian professionals at NGOs and community-based organizations specially matched to their skills and interests in fields such as environmental education, public health education, community development, special education, and early childhood education. Projects vary each year depending on the strengths of the cohort and the community need. Through their work in these various social service and community development agencies, students learn about and reflect upon the importance of grassroots movements, social justice networks, and biodiversity in a global context.
NGO partners vary year to year depending on the organization's need for volunteers. In each project, students will join the ongoing efforts of the local project leader to engage in community-based research and service. Below is a list of partners OACS has worked with in the past:
Clinica Basted – Substance Abuse Education and Intervention
Clinica Basted – Sexual Health Education and Intervention
Instituto de Investigación, Educación y Promoción Popular del Ecuador – Founded in 1985, INEPE is a community organization founded in Freiren principles of community organization, participation, and holistic development. INEPE promotes dialogue concerning ways of knowing, the construction and reconstruction of knowledge, personal growth, and care for nature and all forms of life that exist on the planet. INEPE's primary purpose is to help develop individuals into kind, sensitive humans capable of building a new humanity.
Camp Hope – Founded in 1983, Camp Hope seeks to provide holistic services for differently-abled children, adolescents, young people and adults with few economic resources in order to achieve independence and integration within society.
Yachay Wasi – Informally beginning in 1990 after the indigenous uprising and formally founded in 2001, Yachay Wasi is an intercultural and bilingual (Kichwa and Spanish) community educational center. The educational objective, "Ishkay Yachay", is based on the desire of the surrounding indigenous community to teach a combination of both Western curriculum and traditional, ancestral knowledge. Yachay Wasi is the only indigenous school in the greater Quito area with a small farm, a chakra, where students learn the ancestral knowledge of the natural world.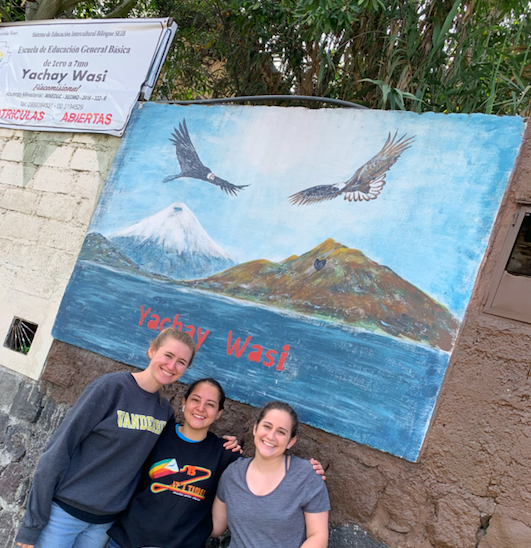 Centro Integral de la Niñez y Adolescencia – is a non-profit organization with 25 years of experience developing strategies and integrated programs to serve at-risk and vulnerable girls, boys and adolescents, with the aim of eradicating child labour, promoting their rights, and improving their living conditions. CENIT provides integrated educational, vocational, health, social and psychological services tailored to the needs of the community, with a particular focus on supporting and empowering girls and young women. CENIT offers a primary and high school, a drop-in tutoring center, a street outreach program, an adult education program and health services.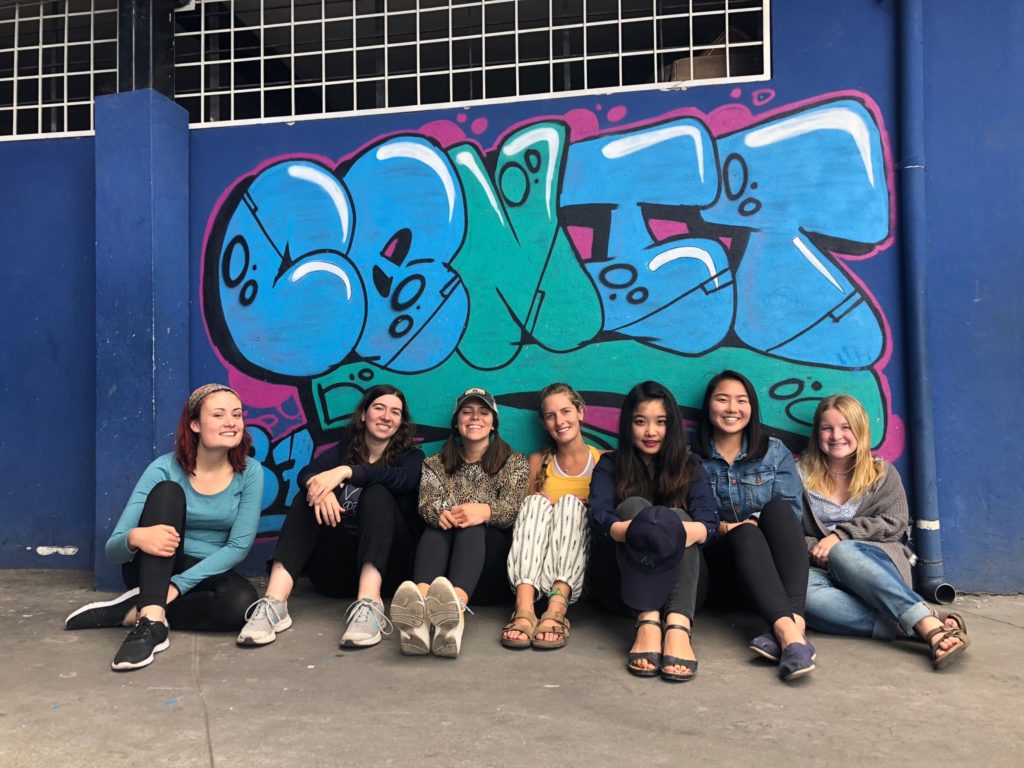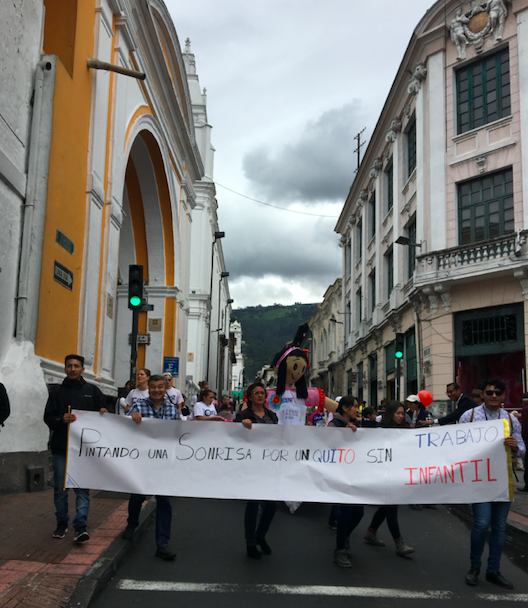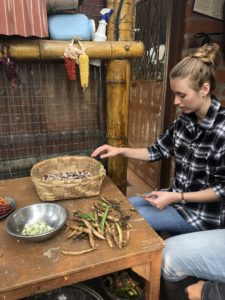 II.  

Homestays
While in Quito, pairs of students live with Ecuadorian families near Simon Bolivar Spanish Immersion School. Though the cohort model is important in providing peer support, over the course of the program's 6-week run, students' homestay placements are essential to cross-cultural exchange and immersion in order to build relationships and gain a deeper understanding of Ecuadorian culture and way of life. Living with families gives students the opportunity to forge strong bonds with Ecuadorian parents and siblings as well as to develop language skills in Spanish.
III.  

Reflection
Intentional and structured reflection in Ecuador is a vital part of investing fully in the global experiential-learning process. To this end, OACS follows the David Kolb Learning Cycle, which includes four processes that must take place for learning to occur:
Concrete experience (feeling)
Reflective observation (exploring)
Abstract conceptualization (thinking)
Active experimentation (acting)
As part of the Ecuador Global Service Program, we ask that students actively reflect as they pass through each stage in this cycle. Active reflection includes participation not only in the group sessions and one on one sessions, but also daily through personal introspection. We encourage students to share openly with their cohort, site leader, and reflection partner and to record their reflections in their OACS journal daily. Checking in frequently with thoughts and feelings adds dimension and depth to the students' experiences and ultimately results in more personal growth and transformation through critical thinking.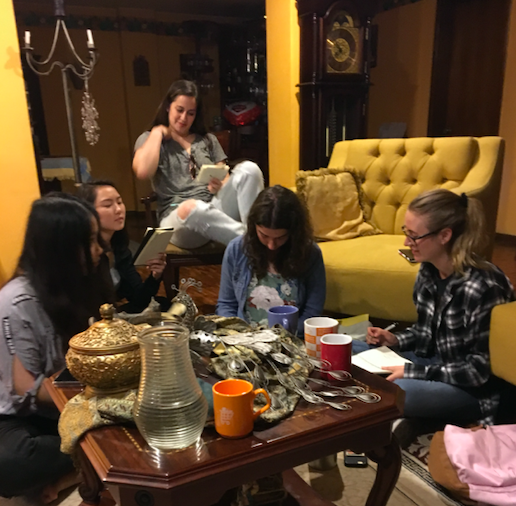 IV.  

Orientation and Language Training
At the beginning of the 6-week program, students participate in an orientation to life in Quito with a particular focus on etiquette and protocol at their homestays.
In addition, students will participate in group Spanish courses taught by professors at Simon Bolivar Spanish School.
V.  

Weekend Learning & Enrichment Excursions
To deepen students' understanding of Ecuador's diverse cultural and environmental landscape, the cohort takes weekend enrichment excursions around the country accompanied by our program partner from Simon Bolivar Spanish Immersion School and Foundation. Weekend excursions historically have included: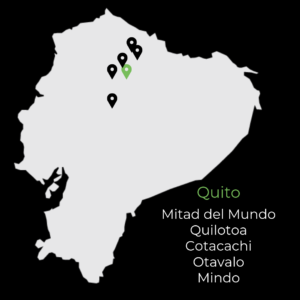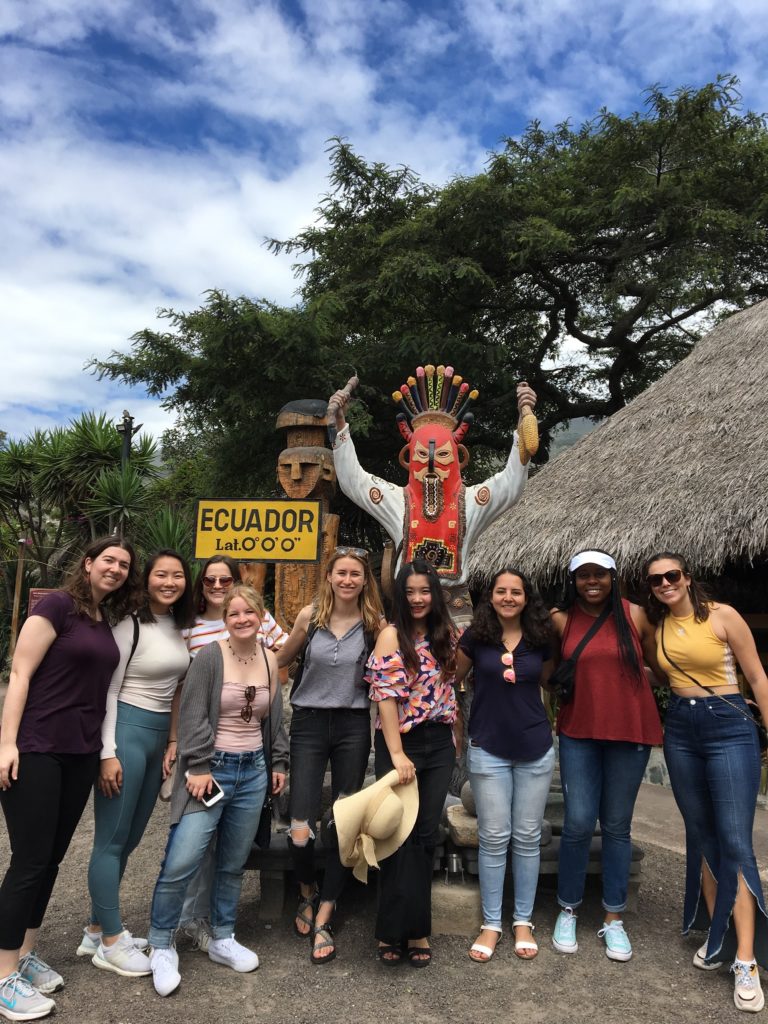 Phase 3:  Think Locally, Act Globally

As part of a commitment to continued service and reflective learning post-trip, students are required to prepare a Global Capstone Project (GCP) for the Ecuador Global Service Program to be presented at the OACS Global Symposium in the fall following their summer of service. For the GCP, students are grouped with fellow cohort members by service site such that, through their service and group reflection, they contextualize the service experience, explore the root causes of the issues with which they worked at their sites, and create plans of action for local engagement.
To learn more from participants about the OACS Global Service Program in Ecuador, we encourage potential applicants to read the following: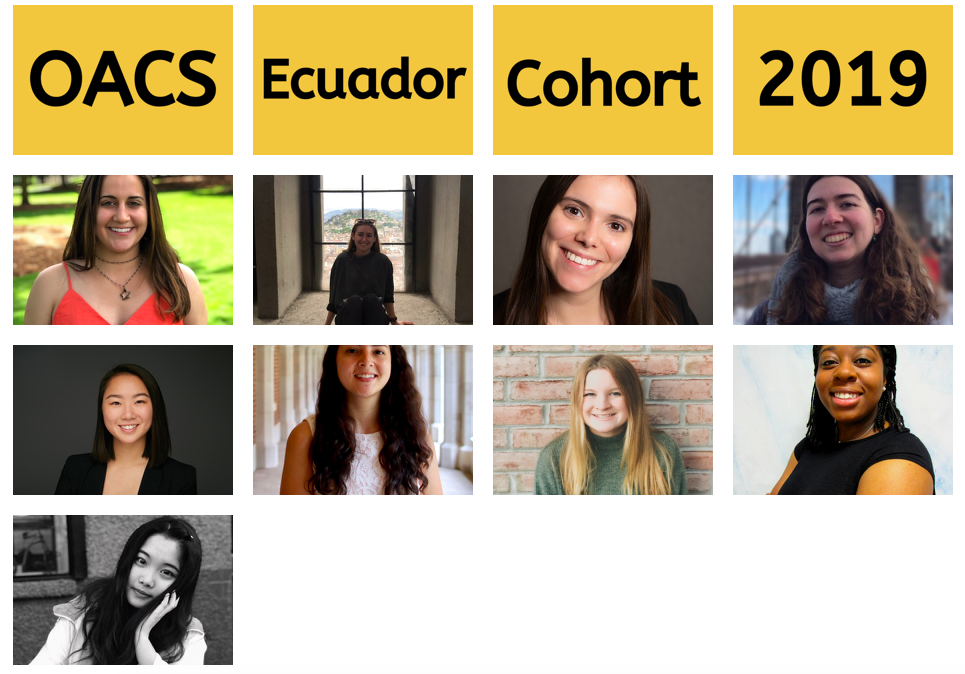 *Click here or on the photo above for Ecuador student blogs.
 Questions?
For more information about the OACS Global Service Program in Ecuador contact Melissa Looby, the Program Leader, at melissa.v.looby@vanderbilt.edu.
Additionally, Information Sessions for all OACS Global Service Programs will be held in the OACS Lounge in October and November. Students of all years interested in applying are encouraged to attend.