Weekends of Service
What will you do to make a difference this year?
Every year, OACS supports the Hands On Nashville (HON) day of service called HON Day. HON Day, now in its 27th year, mobilizes 1,500+ volunteers to complete done-in-a-day improvement projects for Metro Nashville Public Schools (MNPS). Projects include painting, landscaping, tree and daffodil planting, school garden maintenance, and inspirational color-by-number murals.HON Day is a great way for organizations or individuals to get to know our community and support local public schools!
HON day 2020 was scheduled to take place between April 2 and May 2 in commemoration of the 10-year mark of the city's historic flood but due to Covid-19, it will be moved to later in the year.
MLK Weekend of Service
Dr. Martin Luther King Jr. once said, "Life's most persistent and urgent question is: 'What are you doing for others?'"  Each year, Americans across the country answer that question by coming together on the weekend before the Martin Luther King Holiday to serve their neighbors and communities. The Office of Active Citizenship and Service and Dean of Students sponsor service projects in conjunction with Vanderbilt student service groups, residential houses, and other campus departments, programs, and groups in commemoration of Dr. Martin Luther King, Jr. and his inspirational spirit of service. You and your service organization, friends, and fellow students have the opportunity to start the year off strong by making an impact in your community this January.
MLK DAY 2020
More than 600 volunteers from Belmont, Fisk, Lipscomb, Meharry, Nashville State, Tennessee State University, Trevecca and Vanderbilt, as well as other area colleges and universities, were estimated to have participated in the 10th Annual Day of Service to honor the life and legacy of Dr. Martin Luther King Jr. The day included service projects from all over Nashville that addressed food security, community beautification, and other community needs. Feed the Children, The Nashville Food Project, Trevecca Urban Farm, Second Harvest Food Bank, and Conexión Américas, served as volunteer sites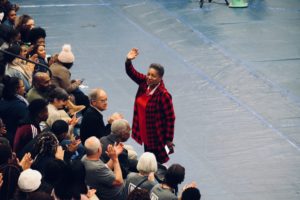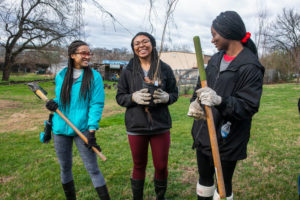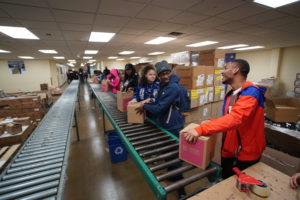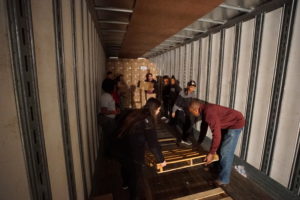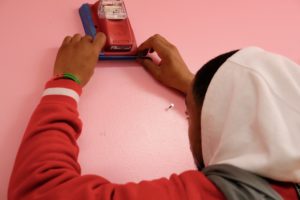 Photos: Anne Rayner; VU