Vandy Votes Student Organization
About Vandy Votes
Vandy Votes is a registered student organization that is dedicated to increasing voter registration and turnout, and overall civic engagement, in the Vanderbilt community through collaboration with students, faculty and staff. At full capacity, Vandy Votes is structured with an executive committee of 11 Project Areas and three co-presidents. To date, Vandy Votes has been involved in hosting voter registration drives, absentee ballot parties, presidential and vice presidential candidate debate watch parties, meaningful interactions with your candidate workshops, and constitution week activities on campus.
2020-2021 Executive Committee Members
Project Areas
Vandy Votes has identified 11 Project Areas vital to the attainment of the organization's short- and long-term goals. The 2020-2021 Project Areas are:

Absentee Ballots
Donyea James (Chair)
Riley Black (Chair)
Sarah O'Neal
Julia Lotan
Campus Equity
Kaira Brown (Chair)
Alex Brooks (Chair)
Allison Carter
Amber Miller
Community Organizations Outreach
Ameera Ilyas (Chair)
Cameron Deal
Caroline Hackley
Anna Grace Morgan
Early Voting
Neel Pai (Chair)
Demi Washington (Chair)
Quinn Muscatel
Education and Advocacy
Riya Doshi (Chair)
Mat Matuia (Chair)
Livvy Whitmore
Jeffrey Huddleston
Faculty and Staff Outreach
Bryce Emanuel (Chair)
Emma Oliver (Chair)
National Voter Registration Day
Cassidy Kortze (Chair)
Ava Dziadzio
Virali Patel
Sarah Hirsch
New Student Voter Integration
Stephanie Miller (Chair)
Spencer Harrison (Chair)
Sophia Podolsky
Avery Sweet
PR and Communications
Eshan Patel (Chair)
Victoria Cruz (Chair)
LC Johnston
Gillian Mortimer
Student Athletes
Kimya Raietparvar (Chair)
Cameron Robinson (Chair)
Emily Cohen
Olivia Simmons
Myra Konte
Voter Registration
Cheyenne Deibert (Chair)
Maiesha Hossain (Chair)
Bella Randle
Liza Moskowitz
Co-Presidents
The Vandy Votes co-presidents facilitate organization recruitment, lead member training, plan and lead general body and executive committee meetings, participate in local, state, and national voter engagement network calls, represent Vandy Votes to outside groups, assess and report organization impact, and prepare the organization for sustainability.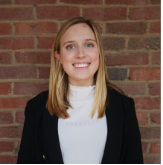 Frances Lavey – Junior (Class of 2022 – Nashville, TN)
Major(s): Political Science & Medicine, Health, and Society (Mathematics Minor)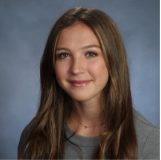 Tess Ostroff – Junior (Class of 2022 – Summit, NJ)
Major(s): Political Science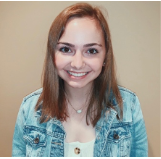 Cassidy Latchford – Sophomore (Class of 2023 – Naperville, IL)
Major(s): Public Policy & Medicine, Health, and Society