August 27th: MHS Student/Faculty Ice Cream Social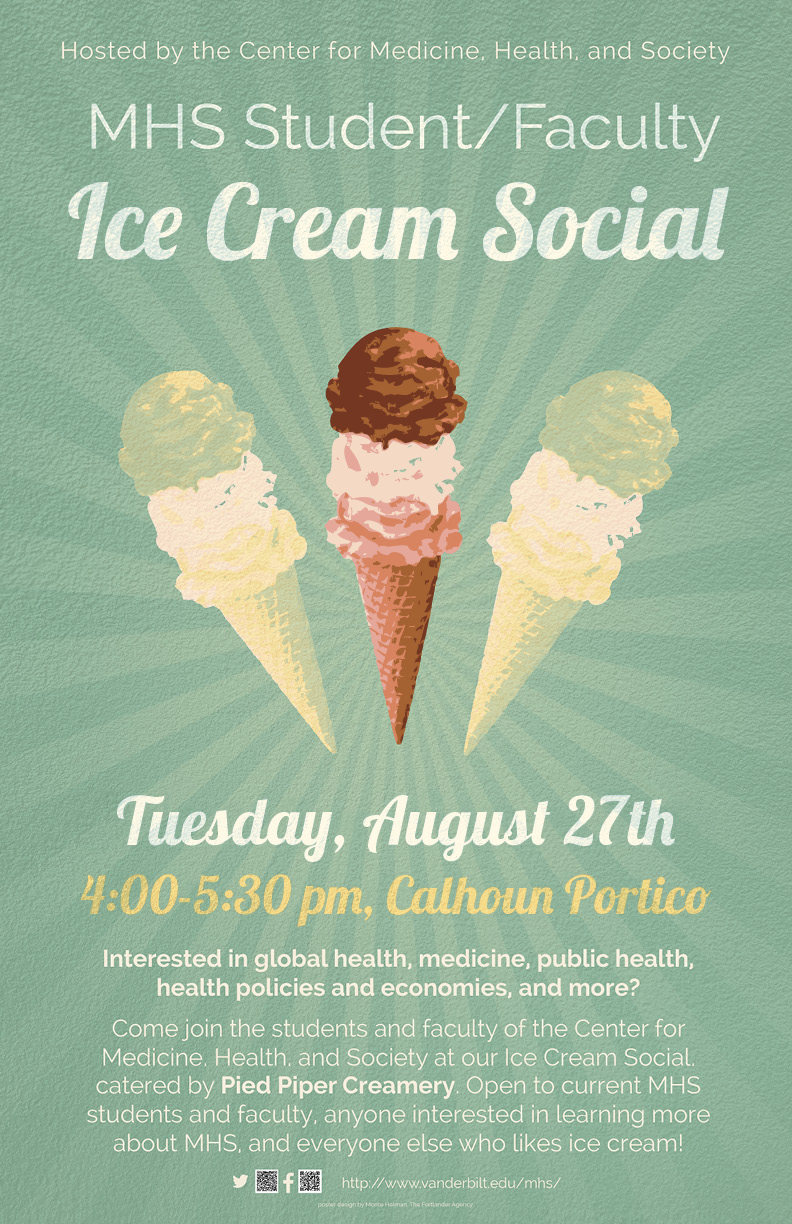 MHS Ice Cream Social
Tuesday, August 27th, 4:00-5:30pm, Calhoun Portico
Interested in global health, medicine, public health, health policies and economies, and more?
Come join the students and faculty of the Center for Medicine, Health, and Society at our Ice Cream Social, catered by Pied Piper Creamery. Open to current MHS students and faculty, anyone interested in learning more about MHS, and everyone who likes ice cream!
We look forward to seeing you soon!