March 20th: Adia Harvey Wingfield, Washington University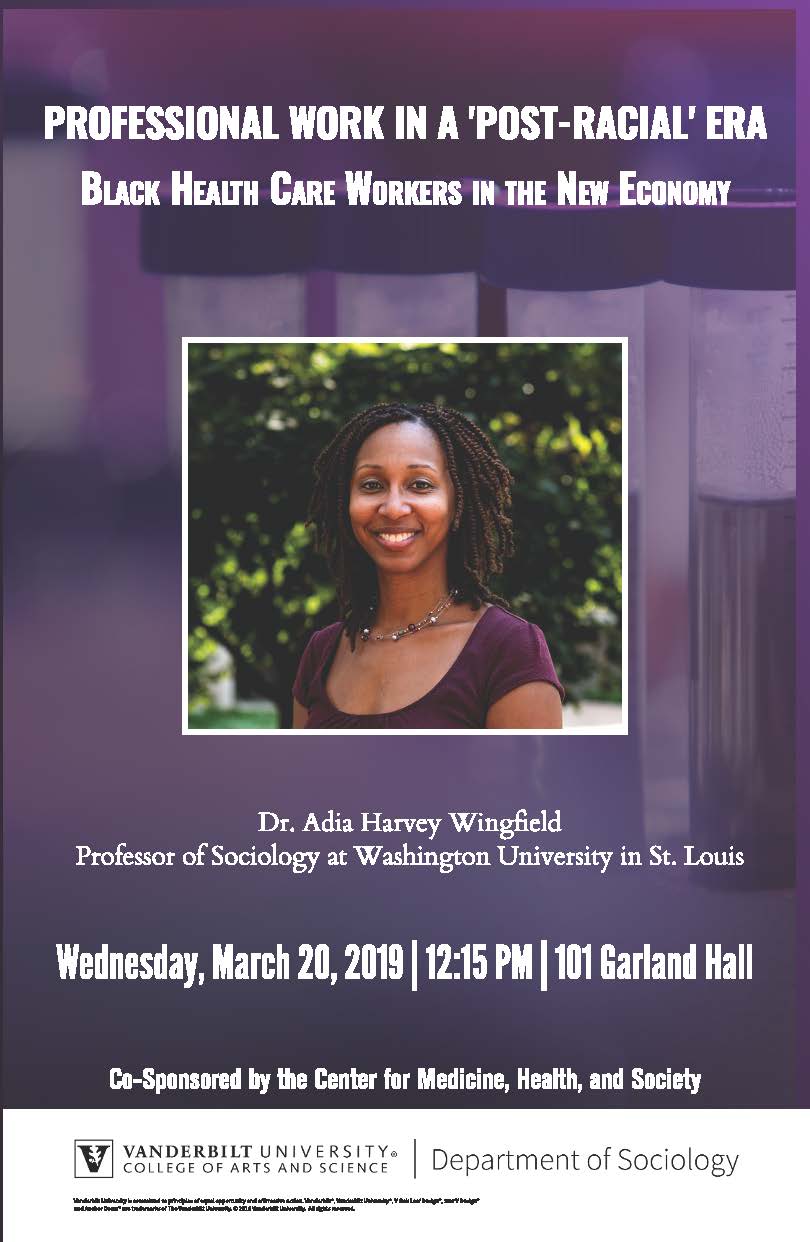 Wednesday, March 20th, 12:15pm, 101 Garland Hall

The Vanderbilt Sociology Department will welcome Dr. Adia Harvey Wingfield, Professor of Sociology at Washington University in St. Louis. She will deliver a talk entitled Professional Work in a 'Post Racial' Era: Black Health Care Workers in the New Economy. Dr. Wingfield's research examines how and why racial and gender inequality persists in professional occupations. In her upcoming talk, she will look specifically at the experiences of black professionals in health care who are working in organizations where diversity is at once desired but also a site of disinvestment. Dr. Wingfield's talk is co-sponsored by the Center for Medicine, Health, and Society.