Local Update: Vanderbilt Legends expansion moves forward; Eben Cathey to lead local government relations office; LGR coordination with NDOT

This update from the Office of Local Government Relations is part of ON THE HILL – Issue 10. ON THE HILL is a biannual report summarizing activity at all three levels of government, as outlined by representatives from our Offices of Federal Relations, State Government Relations, and Local Government Relations.
Vanderbilt Legends Club expansion moves forward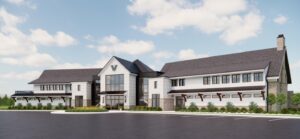 Back in January, Vanderbilt unveiled artists' renderings detailing approximately $11 million in significant upgrades to men's and women's golf teams' facilities at the Vanderbilt Legends Club, reaffirming its longstanding commitment to the home that has helped Commodores grow into SEC and NCAA champions. Former student-athletes and Vanderbilt Athletics Hall of Fame inductees Toby Wilt, BE'66, Brandt Snedeker, BA'03, and Lew Conner, BA'60, JD'63, along with their wives, Lucianne Wilt, Mandy Snedeker, BA'02, and Ashley Conner, BA'60, made seed gifts with the goal of inspiring and facilitating gifts from other alumni and supporters to bring the project to life, reimagining the future of Vanderbilt golf. As part of the unprecedented Vandy United campaign, this initiative will be made possible by the support of generous donors and will fund major investments that enhance the home venue for both highly successful programs through new construction and renovation of team spaces and practice facilities. Read more here. VU's Local Government Relations team worked closely with policymakers and partners in the city of Franklin to move this project forward.
See also: Franklin BOMA, planning commission discuss additions to Vanderbilt Legends Golf Club
Division of Government and Community Relations hires Eben Cathey as Local Government Relations director
Vanderbilt University has hired Eben Cathey to lead Vanderbilt's Office of Local Government Relations. "Eben Cathey has the perfect skill set and deep experience inside Metro government to be a leading voice for Vanderbilt's advocacy and partnership efforts at the local level," said Nathan Green, vice chancellor for government and community relations. Eben previously worked as a land use consultant after stints in the Nashville mayor's office and Davidson County Codes and Planning departments. View the full press release here.
LGR coordination with NDOT
Vanderbilt continues to work closely with Nashville's Department of Transportation on efforts to improve Jess Neely Drive with a plaza and pedestrian and bicycle greenway. LGR's work on Jess Neely is one of many ongoing collaborations with NDOT to improve the pedestrian experience and align with MoveVU's principles and goals in and around Vanderbilt's campus.
Local Government Relations Team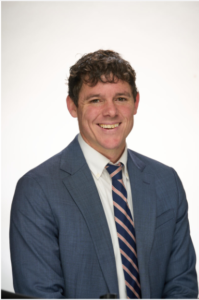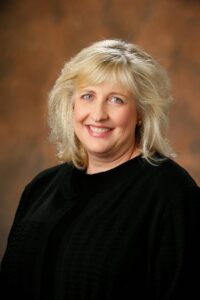 Eben Cathey
Lynn Maddox
Senior Director
Special Projects Director
Local Government Relations
and County Liaison
email
email
615-343-7013
615-322-6384