2017 Symposium, Sovereign Conduct on the Margins of the Law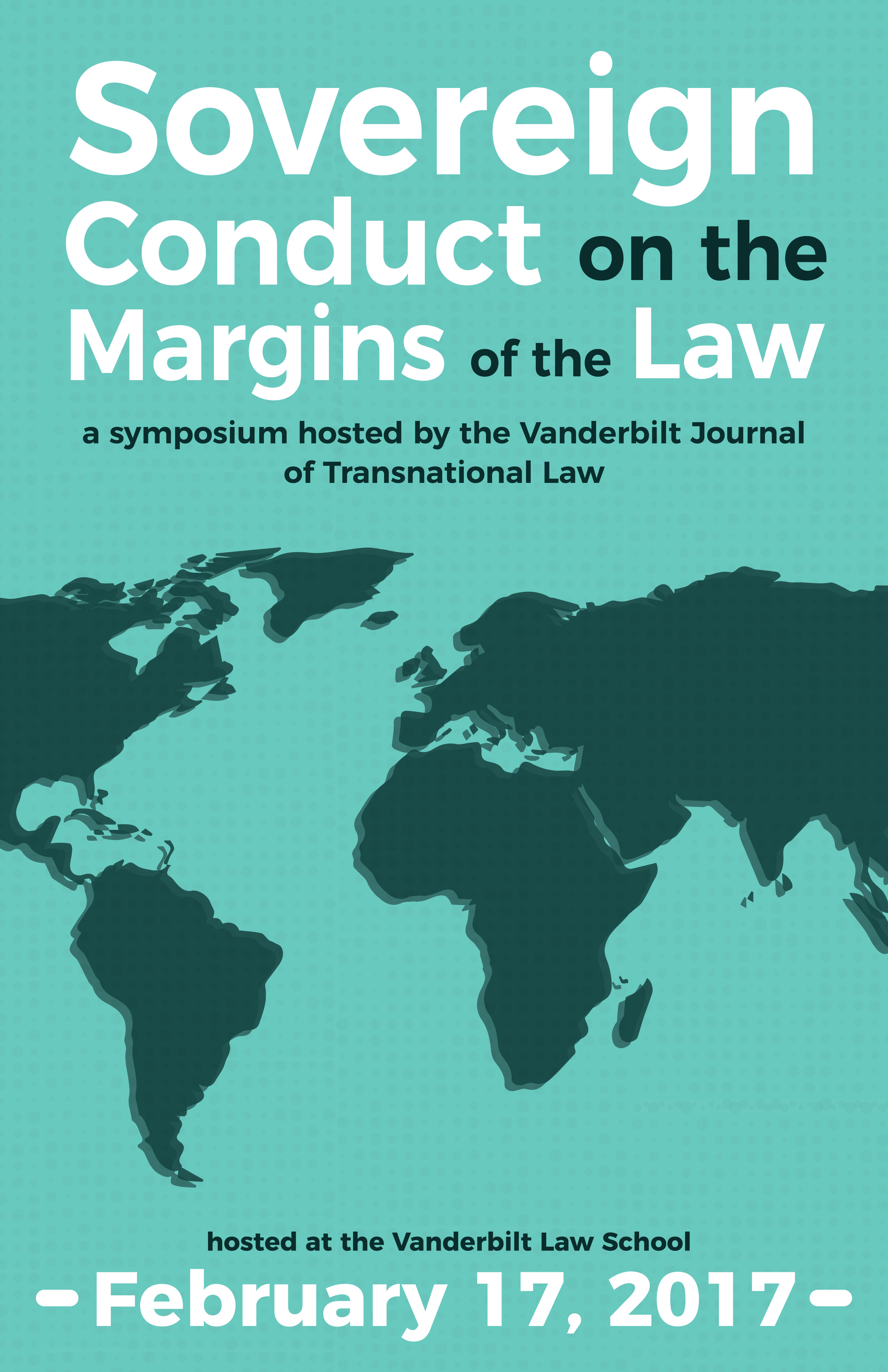 The Journal is very excited about the success of our February 2017 Symposium, "Sovereign Conduct on the Margins of the Law." We hosted four panels that explored the various facets of issues such as: the involvement of sovereigns in cyber-crime; terrorism financing, the immunity aspects of state owned enterprises; and the problems surrounding sovereign debt crises. Participants in these panels included practitioners and academics with expertise in each of these topics. The symposium was held at the Vanderbilt Law School on Friday February 17, 2017.
The upcoming issue of the Journal will be devoted to articles based on the content of these panels. The following practitioners and scholars will be publishing in the October 2017 issue of the Vanderbilt Journal of Transnational Law: Larry Cata Backer, Penn State University Law School; Eric Blinderman and Myra Din, Therium Inc.; Anna Gelpern, Georgetown University Law School; Magnus Hornqvist, Stockholm University; Nicholas Calcina Howson, University of Michigan Law School; Rainer Hülse, Geschwister-Scholl Institute of Political Science at the Ludwig-Maximilians-Universität in Munich; Stephen Kim Park and Tim R. Samples, University of Connecticut and Terry College of Business, University of Georgia; and Pammela Quinn Saunders, Drexel University Law School.
A brief synopsis of the 2017 symposium can be found here: https://perma.cc/XRE6-72BS. Prof. Cata Backer, one of the panelists, kindly summarized the presentations of each panelists and posted them to his blog, "Law at the End of the Day."
---