Vanderbilt Student Health Center
Here to serve your healthcare needs
https://www.vumc.org/student-health
---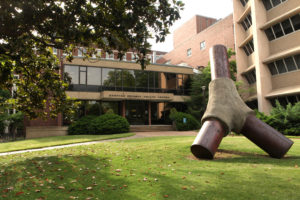 The Vanderbilt Student Health Center is located at 1210 Stevenson Center lane and is open Monday- Friday from 8:00 a.m. to 4:30 p.m. and Saturday from 8:30a.m. to 12:00 p.m. We offer primary care, acute care, gynecological services, travel consultations, immunizations, allergy injections, and specialty services such as sports medicine and nutrition.
Students can access care by scheduling an appointment at 615-322-2427 or visiting our acute care clinic for urgent matters. In the event of urgent illness or injuries that fall outside regular business hours, please call 615-322-2427 for a phone consultation.
Questions? Contact studenthealth@vanderbilt.edu.