Vanderbilt SCNO Recruitment Calendar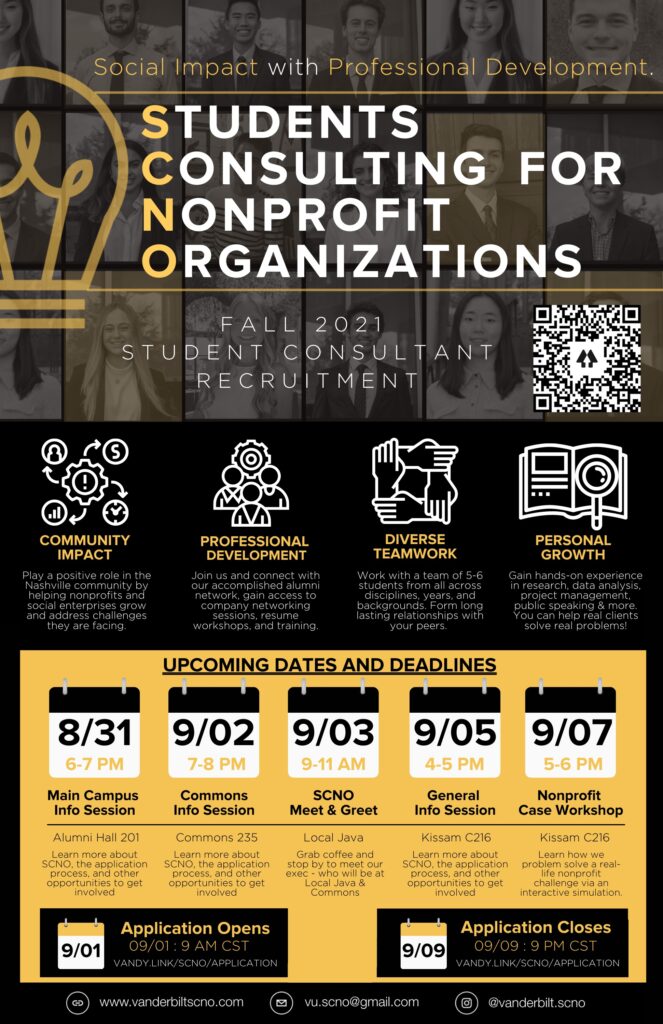 Applications open now through Thursday, September 9 at 9:00 p.m.
http://vandy.link/scno/application
Join Vanderbilt's Students Consulting for Nonprofit Organizations, a social impact club that solves challenges for Nashville nonprofits. Check out this flyer for important dates, info sessions, and deadlines.
Vanderbilt SCNO is a student run organization that provides pro-bono consulting services for Nashville nonprofit organizations and social enterprises. Through year-long engagements, students collaborate with clients to achieve their goal. In the attached flyer, you can find informational sessions and our application deadlines.
Sponsoring Organization: Vanderbilt SCNO
Contact: Ben Wong benjamin.v.wong@vanderbilt.edu