December, 2018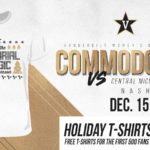 Dec. 10, 2018—Vanderbilt women's basketball takes on Central Michigan on December 15th at 5 pm. The first 500 fans in attendance will receive a free holiday t-shirt!
---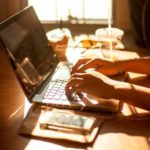 Dec. 10, 2018—Are you preparing for exams, studying late at night, but realize that you have a health concern that needs to be addressed before break? The Student Health Center now offers on-line scheduling to meet your needs, busy schedules and privacy concerns. Just visit our SHC website page at www.vumc.org/student-health/online-appointments and review the types of routine...
---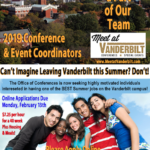 Dec. 10, 2018—Get a Summer Job on the Vanderbilt Campus! 2019 Summer Conference & Event Coordinator (CEC) Applications Are Now Available Online EVER WANT TO LIVE IN NASHVILLE FOR THE SUMMER AND NOT HAVE TO TAKE CLASSES? There are great on campus summer jobs available that let you make new friends, enjoy and explore Nashville, while engaged...
---