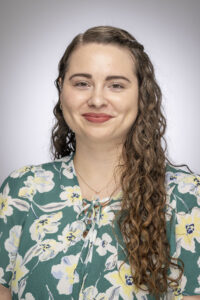 Catherine Davis is a coordinator for the Civic & Professional pathway, focusing on community and civic engagement. She previously served as a youth literacy specialist with the Peace Corps in the Dominican Republic. As a graduate student at Vanderbilt, she worked with the English Language Center as a Writing/Speaking Consultant.
From her time as an undergraduate and graduate student, Catherine discovered the transformative role of experiential learning in empowering both the individual and the community. She is excited to support students in engaging in meaningful projects that allow them to further cultivate their passions and explore how Immersion Vanderbilt can prepare them for success in today's world.
Catherine earned her B.A. in International Studies and Spanish from the University of Florida and her M.Ed. in English Language Learners from Vanderbilt's Peabody College.