Nicole Gillis: Summer Experience as a Green Building Consultant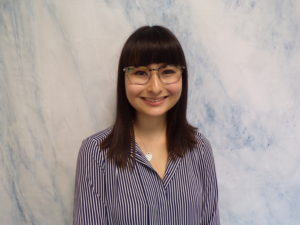 Nicole Gillis is a senior at Vanderbilt majoring in Public Policy Studies and minoring in Environmental and Sustainability Studies. This past summer she had the opportunity to work with Atelier Ten in New York City, an environmental lighting and design consultancy firm, as a Benchmarking Intern. In this role, Nicole focused on understanding various green building certifications, essentially working as a LEED consultant. LEED, or Leadership in Energy and Environmental Design, is a certification system run by the U.S. Green Building Council.
---
How did you learn about the internship? What interested you about it?
I began my internship search on LinkedIn and saw that Atelier Ten was accepting applications for their intern position. I scrolled through the projects they have been involved with and saw one that I had learned about through my capstone class with Dr. David Hess called the Frick Environmental Center, and immediately knew I wanted to work with them. The center is a self-sustaining building and landscape that received the Living Building Challenge Certification, and this idea of creating a self-sustaining building was one of the topics that intrigued me the most in that class, so I thought it would be a dream to work for them.
How would you describe your day to day?
On a day to day basis I worked with my coworkers to ensure that the projects we were working on were on track to receiving their target certification. I predominantly worked on LEED projects and focused on submittal reviews and coordination as well as LEED documentation. Submittal reviews are essentially where you review building products to ensure that the products are compliant with LEED standards which involves a lot of referencing and understanding the LEED reference guide and various other standards to check to make sure that submitted products are healthy for the occupants and sustainable for the environment. This process involves a lot of communication with various teams because building products need to be reviewed by several different people including other contractors/engineers/designers. It was really important for me to maintain a sense of empathy because the LEED process is not something everyone is familiar with, so there is a lot of explaining and communication that must happen to make sure that teams are picking the right products. I also worked on documentation for LEED credits, which involved a lot of research. Different LEED credits require various types of documentation, so it could involve anything from gathering information on what type of entryway systems a building would be using, to looking at architectural plans and doing calculations based on the drawings, to analyzing the surrounding area of a building for density calculations or access to quality transit.
What experiences most prepared you for your internship?
As a Public Policy Studies major, my degree has been such an immersive experience due to its interdisciplinary nature, so I think that the fact that I had touched on so many different skills through my curriculum made me an appealing candidate to them. I submitted my resume along with a professional portfolio that I made through Dr. Kevin Galloway's DIVE course and my recruiters told me they were really impressed with the fact that I had such a diverse background. I was able to showcase my capstone project abstract, design projects, research work, policy memos – all sorts of things that I had worked on through Vanderbilt and outside of Vanderbilt too that set me apart from other candidates. I remember being worried about being under-qualified for the internship since I wasn't a design or architecture student, but my eclectic set of skills ended up being my most valuable asset and I think I can thank my interdisciplinary course curriculum for helping me with that.
What is something you found challenging? How did you overcome it?
Becoming familiar with the construction industry and its processes, along with LEED requirements was definitely not an easy process. It took a lot of careful listening to my coworkers along with reading and constantly referencing learning materials to become more comfortable. The construction industry and LEED certification system seemed incredibly intimidating at first, but by working with my coworkers and being an active member of the team I was able to overcome those feelings of intimidation.
What did you learn about the work, yourself, or in general?
I learned a ton about the construction industry in general, and what a huge difference green building measures can make on the environmental impact of a site. I have become significantly more aware of the built environment around me, and I feel like I see things in a new light now that I understand all of the complex design challenges that go into building and construction which is definitely something I took for granted before starting my internship. Now when I walk through Rand or the Wond'ry I notice the LEED plaques on the walls and have a better understanding of what they mean and how the process they represent can help make a difference.
What do you still need to learn? What will you do now?
There's always more to learn! I definitely want to continue my path to understanding sustainable development and all of its pros and cons. I also want to learn more about the construction industry in general so that I can see what other aspects of development can be improved from a sustainability standpoint. I am hoping to learn more about other green building certifications too and would like to become certified in the near future.
What advice would you give to other students considering a similar experience?
I would definitely say that the best way to prepare is to immerse yourself in classes and consider putting together a professional portfolio. I know for me it was easy to get bogged down with my classes and to just go through the motions with classwork and assignments, but if I made a conscious effort to be more present it definitely made my school experience more enjoyable and helped me collect skills that I could apply in my internship. Putting together a professional portfolio really helped me because it allowed me to show that I can work on a variety of different projects and that I could organize those projects into a clear set of steps or goals, showing them that I understood both the micro and macro level aspects of my projects, whether that was for designing and executing a physical solution or even preparing and completing my capstone research paper.
---