About Being a Fellow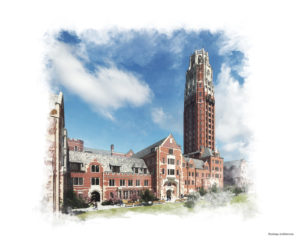 The Global Fellows Program provides opportunities for world-renowned scholars, authors, artists, politicians and other leading intellectual figures to engage with the Vanderbilt community.
As distinguished guests on our beautiful campus, Fellows will substantively contribute to faculty research and scholarship. Each Fellow's visit will be designed individually, but may include public lectures, workshops, or other events; collaboration in laboratories; work with graduate or other advanced students, or space to work in an office near Vanderbilt colleagues with similar intellectual interests.
Fellows will join a Vanderbilt community renowned for cutting-edge, cross-disciplinary research and liberal arts, that combined with strong ties to a distinguished medical center, creates an invigorating atmosphere where researchers collaborate to solve complex questions affecting our health, culture and society.
Vanderbilt is consistently ranked as one of the nation's top 15 universities by publications such as U.S. News & World Report, with several programs that consistently rank in the top 10. Testament to the current leadership, faculty, staff and students, Vanderbilt was ranked #1 as the most loved university and for best quality of life and #2 for happiest students by the Princeton Review in 2020.
Once complete, the 20-story West End Tower connected to Nicholas S. Zeppos Residential College located in the heart of the Vanderbilt campus in Nashville, will include guest apartments to house fellows. The location of the apartments within the residential college system enables prime opportunities for interaction and engagement with students. The West End Tower is projected to open in summer 2021. In the meantime, residential college guest apartments or local hotels will be used to house visiting fellows.
Vanderbilt's hometown of Nashville is a vibrant, engaging city known proudly as "Music City, U.S.A." Located a little more than a mile from downtown, the university's students, faculty, staff and visitors frequently cite Nashville as one of the perks of Vanderbilt. Named as America's friendliest city for three years in a row, Nashville is a metropolitan place that proudly exudes all of the charm and hospitality one expects from a Southern capital.
If you're interested in becoming a Fellow visit the Global Fellows Program page or reach out to internationalstrategy@vanderbilt.edu and to learn more about resources for Global Fellows click here.
We look forward to welcoming you to Vanderbilt.