Bring Us Your Ideas, Big and Small
Important note: the GlobalVU Initiative has been directly impacted by the COVID-19 pandemic, and we remain strongly committed to its development once it becomes safe to travel again. 
Tell us how we can best support your work. This faculty-focused strategy intends to promote world-class, intellectually diverse research and creative expression.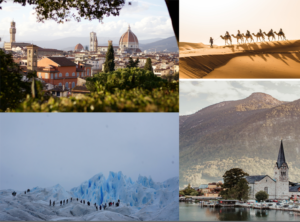 SUGGEST someone for the Global Fellows program or as a visiting speaker. Global Fellows can be in residence for several weeks to several months. Visiting speakers are invited for shorter visits. We are looking for candidates who will substantively engage with the Vanderbilt research community during their stay and beyond.
PROPOSE a workshop, event or a small conference to be held at Vanderbilt that would showcase Vanderbilt research to an important group of scholars, intellectuals or policy makers. In Spring 2020, we will pilot three inaugural workshops.
APPLY for support from the Global Micro-Grant Fund to support time-sensitive, strategic opportunities for global engagement by Vanderbilt faculty.
TELL US how a Global Institute at Vanderbilt could assist you and your Vanderbilt faculty colleagues. We are looking for good ideas big and small.