Our Team
Tracey George, Vice Provost for Faculty Affairs
Tracey George is the vice provost for faculty affairs at Vanderbilt University. George is also the Charles B. Cox III and Lucy D. Cox Family Chair in Law and Liberty and holds a secondary appointment in political science.
As vice provost, her portfolio includes faculty hiring and retention authorizations, faculty appointments and promotions, faculty awards and honors, and endowed chair appointments. She works with academic leaders across campus to enhance Vanderbilt's efforts to support faculty.
George teaches Contracts and Evidence in the law school, where she has earned the Hall-Hartman Teaching Prize eight times. In her scholarship, George brings a social science perspective to a range of topics, including judges and courts, judicial selection and elections, legal education and the legal profession, and contract law and theory. She has published numerous studies in which she examines how institutional design influences actions and outcomes in state and federal judicial systems. She is also a recognized expert on the study of legal education.
George received a J.D. from Stanford University Law School and an M.A. in political science from Washington University. She was a tenured professor at Northwestern before joining Vanderbilt in 2004.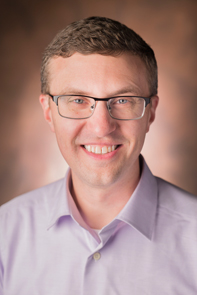 Derek Bruff, Director, Vanderbilt University Center for Teaching
Derek Bruff is director of the Vanderbilt University Center for Teaching and a principal senior lecturer in the Vanderbilt Department of Mathematics. As director, he oversees the Center's programming and offerings for faculty and graduate students, helping them develop foundational teaching skills and explore new ideas in teaching and learning. He also consults regularly with campus leaders about pedagogical issues, seeking to foster a university culture that supports effective teaching. His research interests include educational technology, visual thinking, and social pedagogies, and he teaches courses on cryptography, linear algebra, and statistics. Learn more about Derek's work, including his 2009 book Teaching with Classroom Response Systems: Creating Active Learning Environments, on his blog, Agile Learning.
See the Center for Teaching Team here.
Jermaine Soto, Director of Faculty Development
jermaine.a.soto@vanderbilt.edu
615.343.6980
Pronouns: he/him/his
Jermaine Soto holds a B.A. in English from Cornell University, an M.S. in Cultural Foundations of Education from Syracuse University and is a Ph.D. Candidate at Syracuse University.
In addition, Jermaine recently received a Diversity and Inclusion Certificate from Cornell University. His research interests include: the use of Intergroup Dialogue practices and pedagogy to critically engage social issues and the role of counter-narratives and 'testimonios' in creating culturally relevant educational spaces. Soto has spent much of his career in Education engaging topics of equity, diversity and inclusion. At Syracuse University, he was a Lecturer, researcher, and facilitator for the Intergroup Dialogue Program and directed the Conversations about Race/Ethnicity (C.A.R.E) program for the Office of Multicultural Affairs. Upon his arrival to Tennessee, Soto was awarded a Dissertation Fellowship in the Sociology department at Middle Tennessee State University and has been a featured panelist and speaker focusing on issues of race and ethnicity at various events throughout Tennessee.
Soto came to Vanderbilt University to serve as Director of Operations for the Vanderbilt University's Office for Equity, Diversity, and Inclusion where he developed and facilitated diversity education training for university staff and consulted with various divisions and areas on their diversity initiatives. Jermaine Soto's current responsibilities as Director of Faculty Development for the Office of Faculty Affairs include: developing faculty engagement experiences that supplement the faculty life cycle from recruitment to retirement; leading inclusive excellence training in collaboration with the Office for Inclusive Excellence; representing the Office of Faculty Affairs on various committee
s and initiatives; leading Vanderbilt's participation in the SEC Academic Leadership Development Program and other duties as necessary in supporting faculty success.
Jermaine is also a certified Cook Ross trainer of Unconscious Bias for the Vanderbilt University campus as well as an experienced Intergroup Dialogue facilitator.
Gianna Mosser, Director, VU Press
gianna.f.mosser@vanderbilt.edu
Gianna Francesca Mosser, is the director of Vanderbilt University Press. She was the previous editor in chief of Northwestern University Press, and worked in a range of areas within Northwestern's publishing program over the last decade, including acquisitions, editorial and grant management. 
Mosser joined Northwestern University Press in 2009 as journal managing editor and project editor, where she oversaw submission, peer review and production procedures for Islamic Africa. She also worked in acquisitions as an assistant editor and acquisitions editor before being named editor in chief in 2016. As editor in chief, she was responsible for lists in critical ethnic studies, comparative literature, early modern studies, Chicago regional trade, and theater and performance studies.
Within a year of taking helm of acquisitions, Mosser expanded title output at Northwestern University Press from 60 to 70 books annually and refined the trade program to increase revenue and public engagement. She also worked closely with the senior management team to improve fundraising efforts and discover new opportunities for campus partnerships.
Mosser's first position in scholarly publishing was at the American Sociological Association, where she served as journal managing editor for Social Psychology Quarterly, a flagship journal of the American Sociological Association. She holds a Bachelor of Arts from the University of Miami and a Master of Arts in humanities from the University of Chicago.
Mosser was instrumental in securing and administering a number of grants during her tenure at Northwestern University Press, including several awards to support scholarly publishing activity from the Andrew W. Mellon foundation.
She is also an active member of the Association of University Presses, where she previously chaired the professional development committee and supported the establishment of a national mentorship program.
See the Vanderbilt University Press team here.
Danielle Certa, Assistant Director of Faculty Appointments
615.343.5242
Danielle Certa serves as the Assistant Director of Faculty Appointments for the Office of Faculty Affairs in the Office of the Provost. Danielle came to Vanderbilt in 2009 after 10 years in the advertising and entertainment industries, relocating to Nashville from Los Angeles. She worked for Interim Chancellor and Provost Susan Wente from 2010 to 2014 when Wente served as Associate Vice Chancellor for Research at VUMC. Danielle accepted a position in the Office of Faculty Affairs in 2015 working for then Vice Provost for Academic and Strategic Initiatives John Geer (now Dean of the College of Arts and Science). In her role as Assistant Director, Danielle provides expert analysis and guidance on behalf of the Office of the Vice Provost for Faculty Affairs Tracey George regarding faculty appointments, reappointments, and promotions; search processes; review processes; faculty data collection as it pertains to federal compliance requirements; as well as ensures compliance with university policies and procedures. Reporting directly to the Vice Provost for Faculty Affairs Tracey George, Danielle also works closely with the Office of the Chancellor, the Office of the Provost, the Office of Inclusive Excellence, all school deans' offices, and the Academic Affairs Process Solutions and Implementation group.  In 2019, Danielle was named to the Staff Steering Committee for Women's Initiatives, serving as co-chair of the Professional Development subcommittee.
Danielle received her undergraduate degree in Film from Emerson College and is currently a student in the Master's of Liberal Arts and Sciences program in the College of Arts and Science.
 Megan Cole, Program Coordinator
615.875.8181
Pronouns: she/her/hers
Megan Cole is the Program Coordinator for the Office of Faculty Affairs.
Megan is a graduate of the University of Tennessee and a Tennessee native. She previously worked in finance and faculty support at Vanderbilt Law School. As program coordinator, she oversees a variety of tasks, including website execution, faculty action processes, and data management.
When she isn't at Kirkland Hall, she enjoys cooking, playing trivia, and scouring thrift stores for hidden gems.
Anna Bolin, Senior Assistant
615.343.6979
Anna Bolin serves as Senior Assistant for the Office of Faculty Affairs.  Anna came to Vanderbilt in 2015 after 15 years in medical reception.  Anna is a graduate of MTSU.  When she isn't working, she enjoys hiking with her two sons and two dogs, jigsaw puzzles, and reading.
Jessica Lee, Graduate Assistant
Jessica Lee is the Graduate Assistant for the Office of the Provost for Faculty Affairs.
Jessica is currently pursuing her Master of Education in Higher Education Administration at Vanderbilt's Peabody College. Prior to her graduate studies, Jessica received her Bachelor of Science in Business Administration at the University of North Carolina at Chapel Hill. Jessica's interest in higher education came from her involvement with student affairs related organizations and offices at UNC such as the New Student & Family Programs office, APPLES Service-Learning Program, and UNC Academic Advising.
In her free time, she enjoys running, dancing, trying new restaurants, and playing trivia or board games with her friends and family.