The Editor's Note
Hello,
As we are right in the middle of Mental Health Awareness Month, today's edition offers a few resources to lean on for learning and support. Specifically, there are related articles and Lyra Learn Gatherings, and we would also like to highlight a very insightful video on assessing your mental health. Many of us may have experienced challenges with our mental health without even knowing or realizing what we're dealing with. General and forensic psychiatrist, Dr. Tracey Marks, has been on a journey to increase mental health awareness and understanding for over 20 years. Her recent video offers 7 questions that we can ask ourselves to check in on our mental health (see below for the link).
While the month of May offers the opportunity to learn and develop a better understanding of mental health, perhaps we can consider building our mental health awareness as a lifelong endeavor.
Highlights for this month's edition:
Please note that while the ELE team won't offer any general workshops for summer, there are still great opportunities available to invest in your professional development.
Enjoy!
---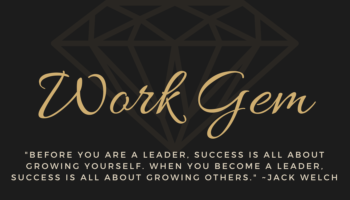 ---
HR Employee Learning and Engagement Upcoming Experiences 

During summer 2023, we invite you to engage with us in the following learning experiences:
To learn more about upcoming workshops and learning experiences, please visit our website. If you would like the ELE team to facilitate a learning experience, please submit your request here. All requests must be made 30 days in advance.
---
Did You Know…?
"Fostering an innovation culture requires aligning values, policies, and procedures with the goal of continuous improvement. It's a collaborative effort involving multiple organizational levels, operational units, and functions."
Want to know more? Explore 7 ways to foster a culture of innovation with BIG THINK.
---
Campus Partner Opportunities
The Women and Working Moms Employee Affinity Group Spring Mixer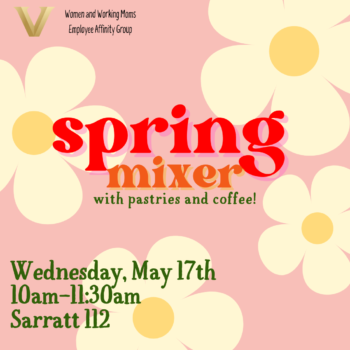 Spring Mixer: Pastries and Coffee
Date: Wednesday, May 17, 2023  |  Time: 10am – 11:30am  |  Location: Sarratt, Room 112
---
Virtual & Community Experiences
LYRA GATHERINGS
CHAMPIONING MENTAL HEALTH IN THE WORKPLACE
Date: Wednesday, May 24, 2023  |  Time: 2pm – 3pm CST  |  Location: Virtual
EXHAUSTION AND PRODUCTIVITY AREN'T STATUS SYMBOLS
Date: Tuesday, May 30, 2023  |  Time: 2pm – 3pm CST  |  Location: Virtual
(Visit learn.lyrahealth.com to register for Lyra Gatherings. This may require creating a new account. See the "Additional Learning Resources>Recommended Learning" section below for details.)
THE NEUROLEADERSHIP INSTITUTE WEBINAR – YOUR BRAIN AT WORK | THE AGES MODEL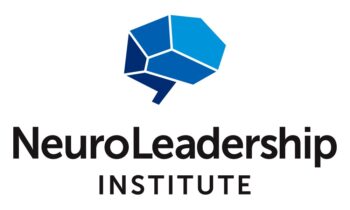 Date: Thursday, May 18, 2023  |  Time: 1pm – 2pm CST  |  Location: Virtual
The hippocampus activates when four conditions are met: attention, generation, emotion and spacing — a framework that the NeuroLeadership Institute calls the AGES Model. Join our in-house expert, Kendra Strudwick, as she takes you through the NeuroLeadership Institute's cohesive structure for learning, the AGES Model.
---
Additional Learning Resources
FEATURED PODCAST
The Science of Happiness Podcast| A Way to Make Work More Meaningful
Listen in less than an 30 minutes!
What happens when we pause and open up to ideas that we didn't think of ourselves? This episode is about intellectual humility, the ability to surrender to the idea that we might not have all the information or may not be right. Our guest is Kelly Corrigan, a best-selling author and host of PBS talk show Tell Me More and podcast Kelly Corrigan Wonders. Her teams look to her for direction, but she wanted to see what would happen if she paused more to ask them questions, and found it totally changed her approach to both her work and family life. We also explore science around the subtle ways we react differently to people we disagree with, and how intellectual humility can change that.
SUGGESTED READING
Good Friction: When Workplace Conflict Is Constructive
(Laura Cassiday, PhD, The NeuroLeadership Institute)
Stressed and unhappy about work? Micro-breaks can help you regain focus and energy.
(Arianna Huffington and David Ko, USA Today)
Build a Happier and (Mentally) Healthier Workplace
(Mary Abbajay, LinkedIn Newsletter)
RECOMMENDED LEARNING
Achieve Your Learning Goals– Tap Into Skillsoft Books and Videos!
Skillsoft Books and Videos offers you access to a library of more than 40,000 audiobooks, videos, live events, and related content. You can locate this wealthy resource under Learning Item Number OLC930045 in Oracle, or simply visit Oracle Learning.
NOTE: You must use Mozilla Firefox to access the library. 
Access On-Demand Courses or Register for Monthly Gatherings with Lyra Learn!

Lyra Learn offers interactive and research-backed courses about specific mental health topics led by clinicians and subject matter experts. New courses are added every quarter.
Complete the following steps to register for Lyra Learn and Lyra Gatherings:
Visit learn.lyrahealth.com
Upon reaching the log in page, go to "New user? Register"
Complete the registration form (enter #vanderbilt511 for the customer code)
Check your email for the link to complete the registration process
---
Communicate & Share Your Ideas
Got content suggestions? We'd love to hear from you. Email us your questions, thoughts, suggestions or requests for the newsletter or workshops and trainings at ele@vanderbilt.edu. Continue to encourage your teams and colleagues to opt-in to Rooted in Learning. Also, please note that a Vanderbilt email address is required to subscribe.
Happy Learning!
The Employee Learning and Engagement Team