The Editor's Note
NOTE: An older edition of Rooted in Learning was sent in error earlier. Please pardon, disregard, and enjoy the latest edition below. Thank you!
Hello,
I hope you are ready to explore new learning!
Many of you may already be aware of a great new resource for learning provided by Lyra, our new mental health service provider (EAP). It's all the buzz these days– and rightfully so! Lyra Learn is an extraordinarily resourceful learning platform that offers mental health specific learning. A couple of things we will highlight about Lyra Learn include:
Upcoming Lyra Gatherings in the "Virtual & Community Experiences" section below
How to register for Lyra Learn to stay on top of managing your mental health learning needs ("Additional Learning" resources below)
As always, we encourage you to join the HR ELE team for upcoming workshops and learning experiences, and to check out offerings from campus partners below.
Enjoy!
---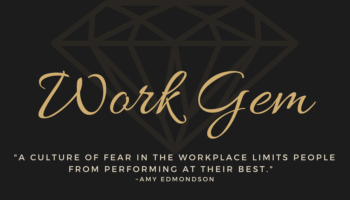 ---
Employee Learning and Engagement Upcoming Experiences 

ENGAGED, NOT ENGAGED, OR ACTIVELY DISENGAGED? THE IMPORTANCE OF EMPLOYEE ENGAGEMENT WITH KRYSTAL CLARK & CHANCE RYON
Date: Thursday, March 23, 2023   |   Time: 10 am – 11:30am CST
MONTHLY REFRESH: MINI-SESSIONS FOR REFLECTING, SETTING GOALS, AND MAKING PROGRESS WITH KRISTA VAUGHT
Date: Monday, March 27, 2023  |  Time: 11:30am – 11:55am CST
Date: Monday, May 1, 2023  |  Time: 11:30am – 11:55am CST
CONVERSATION CIRCLES: A SERIES FOR MANAGERS AND LEADERS WITH HR CONSULTING & ELE
Topic: Supporting Mental Health and Work-Life Balance
Date: Wednesday, April 5, 2023  |  Time: 11am – 12pm CST
WAY OF WORK (WOW) SERIES – PART 2: CONTRIBUTION AND AUTONOMY FOR THE WIN WITH TASHUNDA FRANKLIN
Date: Wednesday, April 12, 2023   |   Time: 1pm – 2pm CST
FIVE LANGUAGES OF APPRECIATION IN THE WORKPLACE WITH CHANCE RYON
Date: Wednesday, April 26, 2023  |  Time: 1pm – 2:30pm CST
CLIFTONSTRENGTHS FOR VU EMPLOYEES WITH KRISTA VAUGHT AND TASHUNDA FRANKLIN
Date: Thursday, April 27, 2023  |  Time: 2pm – 3:30pm CST
To learn more about upcoming workshops, please visit our website. If you would like the ELE team to facilitate a learning experience, please submit your request here. All requests must be made 30 days in advance.
---
TEDxVanderbiltUniversity | Mark Your Calendars for April 18, 2023 and Request Your Tickets TODAY!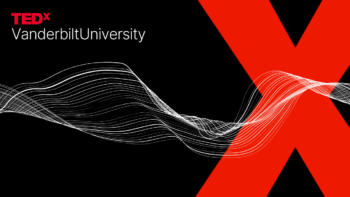 Vanderbilt Human Resources Employee Learning and Engagement team is excited to announce that the 7th Annual TEDxVanderbiltUniversity event will be hosted on April 18, 2023.  
This year's event will take place in Ingram Hall at the Blair School of Music, on April 18. Doors will open at 5:00 PM, the show will start promptly at 6:00 PM, and there will be a reception to follow with light appetizers and refreshments. 
Six speakers from the Vanderbilt Community will step into the red circle to share their idea worth spreading: 
Aaditi Lele ('24), College of Arts & Science  
Blythe Corbett, Associate Professor, Department of Psychiatry and Psychology, Director of the Social Emotional NeuroScience Endocrinology Lab 
Alejandra Flores, Interdisciplinary Graduate Program, Biological and Biomedical Sciences  
Benjamin Collins, Postdoctoral Fellow, Biomedical Informatics and Biomedical Ethics department 
Rachel Brewer ('23), Classics and Environmental Science  
Feylyn Lewis, Assistant Dean for Student Affairs, School of Nursing  
Tickets are free and available on a first-come-first-served basis. Request your tickets for in-person attendance at http://vanderbi.lt/tedx-tickets.  
An online live stream will be available for those who are not able to attend in-person. If you plan to watch online, please do not reserve tickets. The event will be streamed on Vanderbilt University's YouTube channel https://www.youtube.com/vanderbilt.   
More information: http://tedxvanderbiltuniversity.com/  
Tickets: http://vanderbi.lt/tedx-tickets 
What is TEDx?  
In the spirit of ideas worth spreading, TED has created a program called TEDx. TEDx is a program of local, self-organized events that bring people together to share a TED-like experience. Our event is called TEDxVanderbiltUniversity, where x = independently organized TED event. 
More information can be found at tedxvanderbiltuniversity.com. Questions should be directed to Employee Learning and Engagement (ele@vanderbilt.edu).  
---
Did You Know…?
You may have noticed some of the historic challenges listed in the above graphic when observing current workplace trends. According to Gartner, the technological research and consulting firm, the challenges organizations face in 2023 are summed up as: a competitive talent landscape, an exhausted workforce, and pressure to control costs.
Learn more about these trends and how to tackle them here.
---
Campus Partner Opportunities
The Margaret Cuninggim Women's Center Work-Life Workshops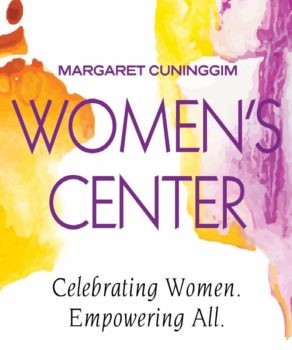 How to Raise an Adult with author, Julia Lythcott-Haims
Date: March 23, 2023  |  Time: 12pm  |  Location: Divinity 127
The Sky Is For Everyone: Women Astronomers in Their Own Words
Date: March 28, 2023  |  Time: 11:30am  |  Location: Central Library, Room 418A
Design Facilitation Certificate
Enroll today in the Design Facilitation Certification program at the Wond'ry! This five-week practice-based course combines facilitation skill development with a focus on design thinking exercises. Participants will have opportunities to run exercises, receive feedback and build a workshop. Starting on March 22nd, the course will meet on Wednesday evenings from 4:30-6pm on the 3rd floor of the Wond'ry.
Date: March 22nd – April 19th  |  Time: Wednesdays, 4:30pm – 6pm  |  Location: The Wond'ry 3rd Floor Lounge 2414 Highland Ave Suite 102, Nashville, TN 37212
---
Virtual & Community Experiences
LYRA GATHERINGS
WHEN HURDLES ARE HIGH: WOMEN OF COLOR AT WORK
Date: Thursday, March 23, 2023  |  Time: 3pm – 4pm CST  |  Location: Virtual
PSYCHOLOGICAL SAFETY AT WORK
Date: Tuesday, March 28, 2023  |  Time: 2pm – 3pm CST  |  Location: Virtual
WOMEN'S HEALTH: MIND, BODY, AND SOUL CONNECTION
Date: Thursday, March 30, 2023  |  Time: 11am – 12pm CST  |  Location: Virtual
(Visit learn.lyrahealth.com to register for Lyra Gatherings. This may require creating a new account. See the "Additional Learning Resources>Recommended Learning" section below for details.)
THE YWCA 21-DAY RACIAL EQUITY & SOCIAL JUSTICE CHALLENGE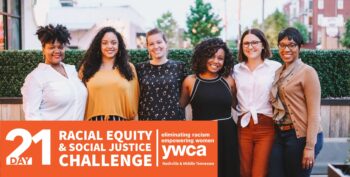 Start the 21-day challenge when you're ready. Learn more and register for the challenge here.
---
Additional Learning Resources
FEATURED PODCAST
The 90th Percentile: An Unconventional Leadership Podcast | Episode 34: Are You Creating Disgruntled Employees?
Listen in less than an 20 minutes!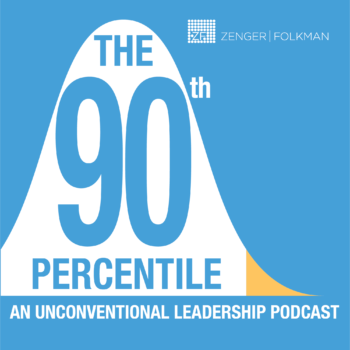 You can't make every worker happy, surely, and should a business even try? Evidence from our recent research suggests, actually, that the answer is yes. Or rather, our evidence shows that managers are giving up far too soon on their disgruntled employees, making them less productive than they could be, exposing their companies to unnecessary risks from thefts and leaks in the process, and inflating turnover costs. In this episode, we challenge you to ask yourself if you are creating these disgruntled employees.
SUGGESTED READING
Is your work life paralyzed by over-collaboration?
(Spencer Ante, FastCompany)
A Multigenerational Workforce: Working With the Wisdom of Ages
(Kathryn Kruse, The NeuroLeadership Institute – Your Brain at Work Blog)
9 Things Productive People Do Differently
(Ron Friedman, PhD, Psychology Today)
RECOMMENDED LEARNING
Achieve Your Learning Goals– Tap Into Skillsoft Books and Videos!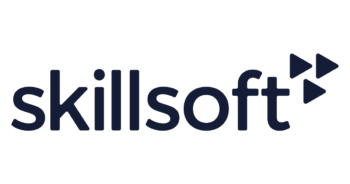 Skillsoft Books and Videos offers you access to a library of more than 40,000 audiobooks, videos, live events, and related content. You can locate this wealthy resource under Learning Item Number OLC930045 in Oracle, or simply visit Oracle Learning.
NOTE: You must use Mozilla Firefox to access the library. 
Access On-Demand Courses or Register for Monthly Gatherings with Lyra Learn!

Lyra Learn offers interactive and research-backed courses about specific mental health topics led by clinicians and subject matter experts. New courses are added every quarter.
Complete the following steps to register for Lyra Learn and Lyra Gatherings:
Visit learn.lyrahealth.com
Upon reaching the log in page, go to "New user? Register"
Complete the registration form (enter #vanderbilt511 for the customer code)
Check your email for the link to complete the registration process
---
Communicate & Share Your Ideas
Got content suggestions? We'd love to hear from you. Email us your questions, thoughts, suggestions or requests for the newsletter or workshops and trainings at ele@vanderbilt.edu. Continue to encourage your teams and colleagues to opt-in to Rooted in Learning. Also, please note that a Vanderbilt email address is required to subscribe.
Happy Learning!
The Employee Learning and Engagement Team