Happy Holidays from LGBTQI Life
#BeYouAtVU
Congratulations on making it to the end of the semester! The Office of LGBTQI Life has had an eventful semester from having successful National Coming Out Day events to facilitating several informative, engaging gender, sexuality, & allyship workshops to hosting a poignant, impactful Trans Day of Remembrance & Resilience service just days before the Colorado Springs Club Q shooting, which took the lives of 5 people and injured 17 more.  It's clear our work as community members and allies is far from over. We thank you for showing up to our events, looking out for each other, continuing to educate yourself and others, and participating in our advocacy initiatives to support vulnerable LGBTQIA+ communities.
Today is World AIDS Day, founded in 1988, it became the first ever global health day. Since then, it has become a day for people around the world to unite in the fight against HIV, to show support for people living with HIV, and to commemorate all who have died from an AIDS-related illness. As with all days honoring LGBTQIA+ people and their unique lived experiences, we encourage you to learn more about its history, dispel myths, and get involved.
The holidays are upon us. However, we recognize that this time of the year is not a joyous occasion for everyone. With that said, here are some resources for individuals who have stress about going or are unable to go home for the holidays: 12/5 pre-holiday planning and processing session, hanging out with friends at the KCPC until 12/20, and special game nights planned over winter break for those who are staying at Vandy (stay tuned via our socials). For students also preparing for finals, we want to gently remind you to not forget about your needs so here are some study and self-care suggestions: take study breaks, stretch your body, enjoy time outside, don't forget regular hygiene, focus on your breathing when stressed, eat a nutritious meal, and take advantage of VU health and wellness resources across campus and online. We also encourage you to take a break from studying to attend tomorrow's 28th Annual Lambda Drag Show, a benefit for Nashville LAUNCH PAD to help provide housing for LGBTQI+ youth and young adults facing homelessness.
Lastly, we want to wish you a joyous holiday season and if you have the time and/or means, we invite you to look into opportunities below for you to help others in Nashville during the holidays who need it. 
Stay safe, be well, and enjoy the holidays,
–Office of LGBTQI Life
---
LGBTQI LIFE EVENTS
---
12/5 UCC + LGBTQI Life Pre-Holiday Planning & Processing Sessions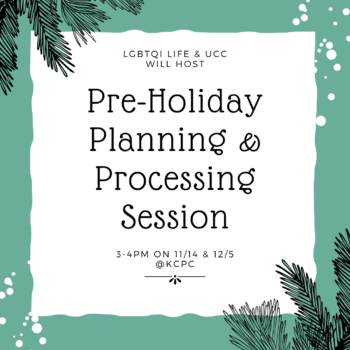 In partnership with the University Counseling Center, we will hold an in-person processing space from 3-4pm on  Monday, Dec. 5 so folks can receive support and plan for surviving their holiday break at home with their families. Click here to RSVP.
---
OUT In Front Conference: Call for Papers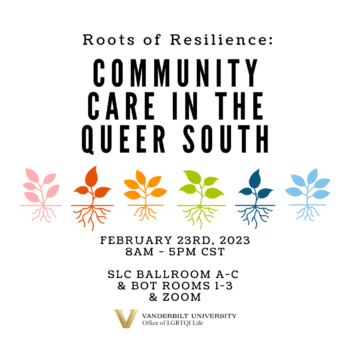 Vanderbilt's LGBTQI Life 2023 OUT in Front Conference themed Roots of Resilience: Community Care in the Queer South will be a hybrid event on Thursday, February 23, 8am-5pm in the SLC Ballroom and on Zoom. More information, including a Call For Papers, can be found here.
---
Spring 2023 Banned Book Initiative Reading Groups
Join us for any of the following Reading Groups. Facilitators will reach out closer to the group's start with information about accessing the books and the logistics of the meetings. If you have questions, feel free to reach out to lgbtqi@vandebilt.edu or any of the other participating offices. Find out more and sign up here.
---
LGBTQI Life Programming Survey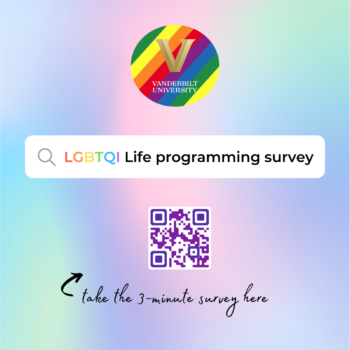 What do you need from us? Complete our short 3-minute survey to provide input on our LGBTQI Life events and programming.
---
NAHM Indigenous Artists Panel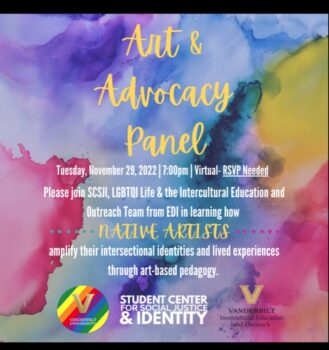 Watch the video of the panel discussion hosted by SCSJI, LGBTOI Life and the Intercultural Education and Outreach Team from EDI in learning how Native artists amplify their intersectional identities and lived experiences through art-based pedagogy.
---
CAMPUS EVENTS AND OPPORTUNITIES
---
The Inclusive Connector

To learn about news, events, and happenings related to Equity, Diversity, and Inclusion, sign up for the Inclusive Connector. Please sign up here.
---
12/1 Dean's Diversity Lecture with Provost Cybele Raver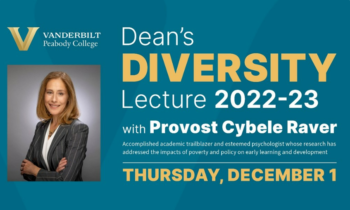 Join us for our Dean's Diversity Lecture with Provost Cybele Raver on: Flipping the Script: Notes from My Path to University Leadership. As Vanderbilt's provost and vice chancellor for academic affairs, Raver oversees all faculty, staff, programs, and initiatives for Vanderbilt's 10 schools and colleges. Learn more about her scholarship and unique leadership trajectory. The talk will also be available online via streaming. Please RSVP for a link.
---
12/1 Relax and Reset Yoga!
Join the BCC every Thursday for Relax and reset yoga! Each week, a new theme and type of yoga will be demonstrated in the BCC auditorium. Join the BCC and University Counseling Center from 6-7pm on Thursday, Dec. 1st. Sign-up here.
---
12/2 Meditation Friday
Join the Center for Student Wellbeing for a 30-minute meditation practice on Friday, Dec. 2nd from 10-10:30am. Meditations may be silent or guided, led by a member of the Center for Student Wellbeing. With practice, meditation helps to quiet the mind, build resiliency, reduce stress, and enhance attention – all of which contribute to better learning. Meditation sessions are open to undergraduate, graduate, and professional students as well as faculty and staff. Find out more here.
---
12/2 The 28th Annual Lambda Drag Show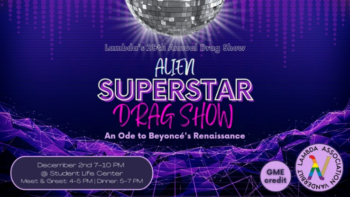 Come out to the 28th annual Lambda drag show themed Alien superstar: An ode to Beyonce's Renaissance on Dec. 2nd 4-10pm at the Student Life Center! Student performer tips will go to a local charity supporting those with HIV/AIDS in the Nashville area. RSVP to attend here.
---
12/2 Frost Gala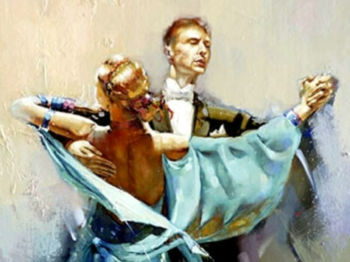 Come join Vandy Ballroom in a free winter-themed event for the end of the semester on Friday, Dec. 2nd from 7-9pm! We will offer FREE food and waltz and east cost swing lessons, so come in your best attire and dance the night away before finals. No dance experience is required. RSVP here.
---
12/3 Grad (+ Undergrad) Bowling
Graduate and undergraduate students are invited to go bowling on Dec. 3rd from 12-1pm at Donelson Plaza, 2710 Old Lebanon Rd, Nashville. Find out more and RSVP here.
---
Hiring Office Clerk Spring 2023 for Writing Studio and Tutoring Services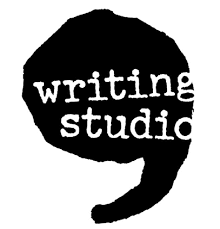 An office clerk acts as the front-desk representative of the office in our main office on Edgehill and our satellite office in the Commons Center. Clerks play an essential role in helping the Writing Studio and Tutoring Services operate in a smooth and well-organized manner and in helping us maintain a welcoming atmosphere for our clients. Clerks oversee the opening and/or closing of the office and assist clients, consultants, and tutors with their needs. Please visit Student Employment and navigate to the HireADore site to find the application (search "Office Clerk"). Questions? Contact Tim Donahoo, Office Administrator (they/them).
---
12/5 Applications for Invisible Histories Project Internship Due

IHP offers semester based internships for graduate students to earn course credit or practicum experience–both on location and virtual covering a variety of topics and activities. Current offerings and full descriptions can be found here. To inquire about an internship, please complete the form linked below. You must complete the form no later than Monday, Dec. 5 to be considered. Selected interns will be notified the week of December 12, and internships will begin in accordance with interns' spring semester dates.
---
12/5 Host Responsibility Training
Join the Center for Student Wellbeing from 12:15-1pm on Dec. 5th for Host Responsibility Training. This alcohol and other drug education presentation will prepare hosts to have safe and successful events. Hosts are the individuals responsible for ensuring the event follows Vanderbilt Policy, Tennessee State Law, and recommended best practices. The training is approximately 30-45 minutes in length and is required annually for hosts of events where alcohol is present both on and off campus. Sign-up here.
---
12/7 Headspace Webinar: Navigating Change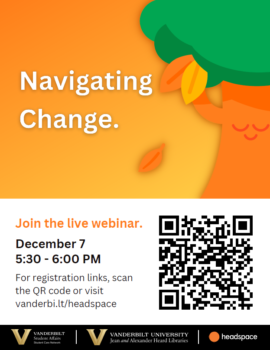 The Student Care Network is partnering with Headspace to offer a webinar about change and anxiety on Wednesday, December 7th from 5:30-6pm. The webinar is open to all undergraduate, graduate, and professional students. Please RSVP here for Zoom link or attend in person at Central Library, Vanderbilt Authors Room (418A).
---
12/8 LGBTQ+ Policy & Population Health Lecture & Discussion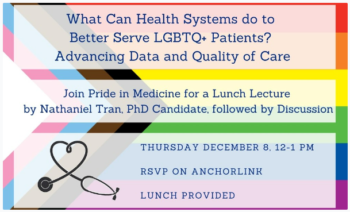 Nathaniel Tran is a Vanderbilt PhD candidate in the Dept. of Health Policy and a research associate in the LGBTQ Policy Lab. Please join Pride in Medicine on Thursday, Dec. 8 from 12pm-1pm for a lecture followed by discussion with Nathaniel about LGBTQ+ policy and how health systems can better serve LGBTQ+ patients. Lunch provided. Find out more and RSVP here.
---
12/14 VRS Pride Meeting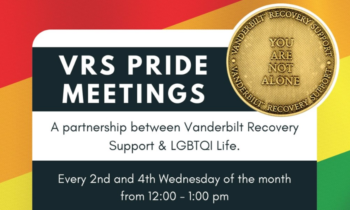 VRS Pride is a space for LGBTQI+ members of the Vandy Community who are in recovery or struggling with habits detrimental to their wellbeing, including substance misuse, disordered eating, shopping, gaming and beyond. VRS Pride Meetings offer a space for students in recovery to find one another and share in a supportive, affirming community. Find out more here.
---
12/16 Application Deadline for Clinton Global Initiative University Annual Meeting
Vanderbilt University is hosting the Clinton Global Initiative University (CGI U) annual meeting March 3-5, 2023. CGI U recruits a student cohort of young leaders who are committed to developing innovative solutions to the world's most pressing challenges.  Applications are open now, and the deadline to apply is December 16.
---
Paid Research Opportunity: Queer Students of Color In Stem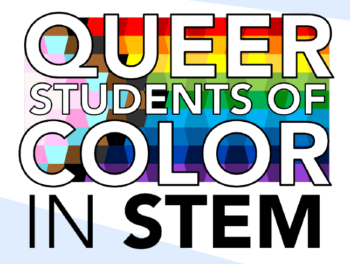 A new study by PRISM Research Lab is focused on learning from the experiences of Black, Latinx, and Asian LGBTQ+ students in and outside of undergraduate STEM classrooms. Participation is voluntary and confidential. Learn more here. Questions? Contact Luis A. Leyva, Ph.D.
---
Immersion Vanderbilt Opportunities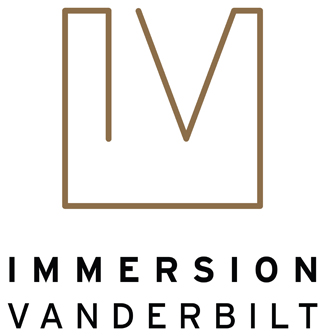 Interested in completing your Immersion Vanderbilt experience with the Office of LGBTQI Life? Get in touch! We can help you pursue your passion and cultivate intellectual interests through experiential learning. Check out the Immersion Portal for more information.
---
UPCOMING COMMUNITY EVENTS
---
December Nashville Volunteer Opportunities
The Nashville Hands On Connect Calendar makes it easy to find opportunities and events that are scheduled for a specific day and time. Feel free to check out flexible and long-term opportunities and virtual volunteering options.
---
Tennessee Alliance for Kids DCS Christmas Toy Drive
The TN Dept. of Children's Services (DCS) cannot solicit donations as a government agency, and out of a need for tangible support, Tennessee Alliance for Kids was established. TAK serves Davidson County DCS, among other agencies, including an annual Christmas Toy Drive. To find this and other practical opportunities to get involved in your local foster-care system, click here.
---
Nashville Launch Pad Registry
Nashville LAUNCH PAD is a a volunteer-based initiative striving to provide street-free sleep to displaced youths in Davidson Country between the ages of 18-24 with a focus on being affirming and welcoming to LGBTQIA+ youth. View their online registry here. Donated items can also be brought to the KCPC.
---
12/1 World AIDS Day "Getting to Zero" with Jeanne White-Ginder, mother of Ryan White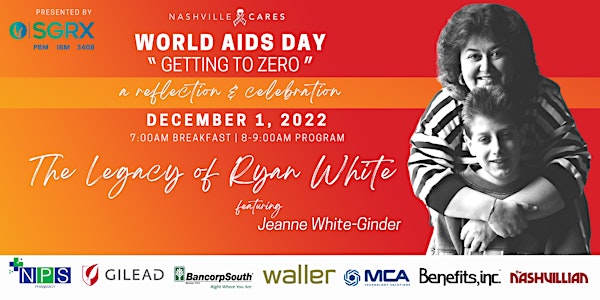 One week before Christmas in 1984 Jeanne White-Ginder was told that her son Ryan, a hemophiliac, had contracted AIDS from a tainted blood product. Although the doctors gave him only six months to live, Ryan's outlook was positive and he was determined to live a relatively normal life. He wanted to stay in school and Jeanne was determined to give her son his dream. His crusade to remain in school captured the nation's attention and forever changed our view of AIDS and those living with it. Ryan White died five and a half years after being diagnosed with AIDS. Today, his name is an invitation to enjoy life, a call for understanding, and a cry for increased research. In the nearly 30 years since Ryan died, Jeanne White-Ginder has remained an advocate for the HIV/AIDS community. Purchase tickets for this reflection and celebration here.
---
12/2 3rd Annual Rev. Edwin C. Sanders II: World AIDS Day Luncheon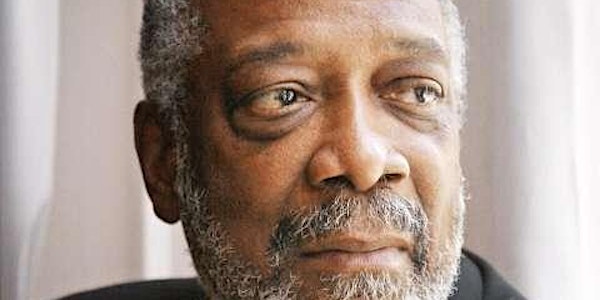 Nashville is invited to celebrate as we give the "Reverend Edwin C. Sanders II Service Award" to Beverly Glaze-Johnson for her outstanding service and community contribution towards ending the HIV/AIDS epidemic in Middle Tennessee and surrounding areas. Get tickets here. If you have any questions you can contact Jarissa Greenard at jarissa.e.greenard@vumc.org or info@mashupnashville.org.
---
12/3 & 12/4 Merry Everything: A Nashville in Harmony Holiday Concert
Join the choirs of Nashville in Harmony, including the Major Minors, for Merry Everything: A Nashville in Harmony Holiday Concert to celebrate the hopefulness and joy of the holiday season on both Dec. 3rd at 7:30pm and Dec. 4th at 3pm at the Nashville School of the Arts. Catch some of your classic holiday favorites as well as some new ones! Tickets begin at $30; special prices for youth. Children under 5 are free! Donations are welcome.
---
12/3 Vanderbilt Comprehensive Care Clinic Ruby Gala
Presented by Vanderbilt Comprehensive Care Clinic at Marathon Music Works, Nashville TN, the Ruby Gala is an annual event to raise funds and awareness needed to support people with HIV to overcome barriers to receiving treatment, and to imprint sustainable HIV care onto the future through the recruitment training of HIV practitioners. Find out more here.
---
12/3 LGBTQ+ Youth Winter Formal Drag Show with The Table
Don your best holiday garb and come eat, drink and be merry. The Drag Show on Dec. 3rd will be amazing! Adult chaperones are in abundance so parents there's nothing to fear. This is a bi-annual event and designed to let the youth express themselves as they like. Food and entertainment are provided FREE. The Table partners with the Music City Sisters of Perpetual Indulgence and Nashville Pride for this event. Health and wellness resources are also available from PFLAG and other non-profits in Nashville. Call with questions (615) 264-8600. RSVP here.
---
12/8-12/11 Found Youth presents its 6th season performance, "listen!"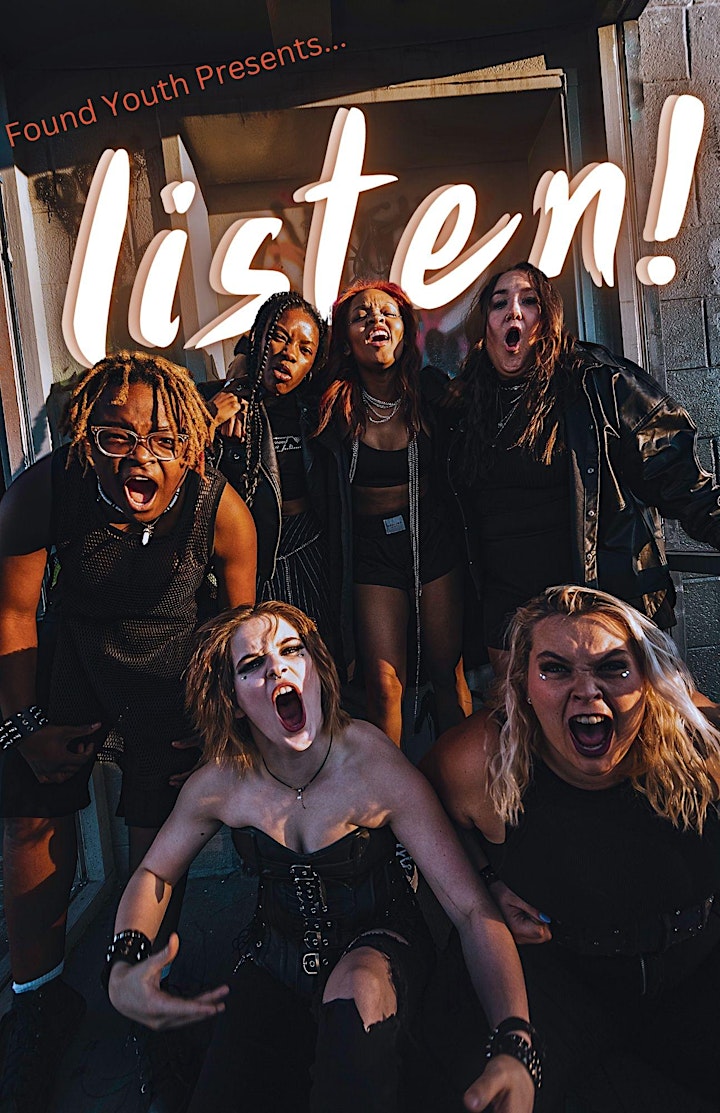 Found Youth ends it's 6th season with "listen" a unique journey of 6 young individuals fighting to break the parameters set within this binary society. Maybe the older generations should pause, pay attention and listen to the younger generation because they have a lot to say… and it is relevant. Found Youth is a non-for-profit company based in Nashville, TN that empowers future professional artists by giving them opportunities to find and express universal thoughts, in an effort to bring the community together to inspire change. Performances Thursday Dec. 8th @ 8pm, Friday & Saturday Dec. 9th & 10th @ 7:30, and Sunday Dec. 11th @ 2pm. Purchase tickets here.
---
12/10 & 12/11 When Boys Exhale (Nashville)
After SOLD OUT shows in DC & Atlanta, this original play in tribute to 'Waiting to Exhale' comes to Nashville! You don't want to miss this hilarious and thought-provoking celebration of black queer friendship.
Nashville Black Pride is proud to host Cagedbirds Productions, who affirms black LGBTQIA+ stories on stage and in film. We're funded by a grant from the DC Arts and Humanities Commission. Purchase tickets for either show here. 
---
12/14 "Merry & Gay" Nashville Screening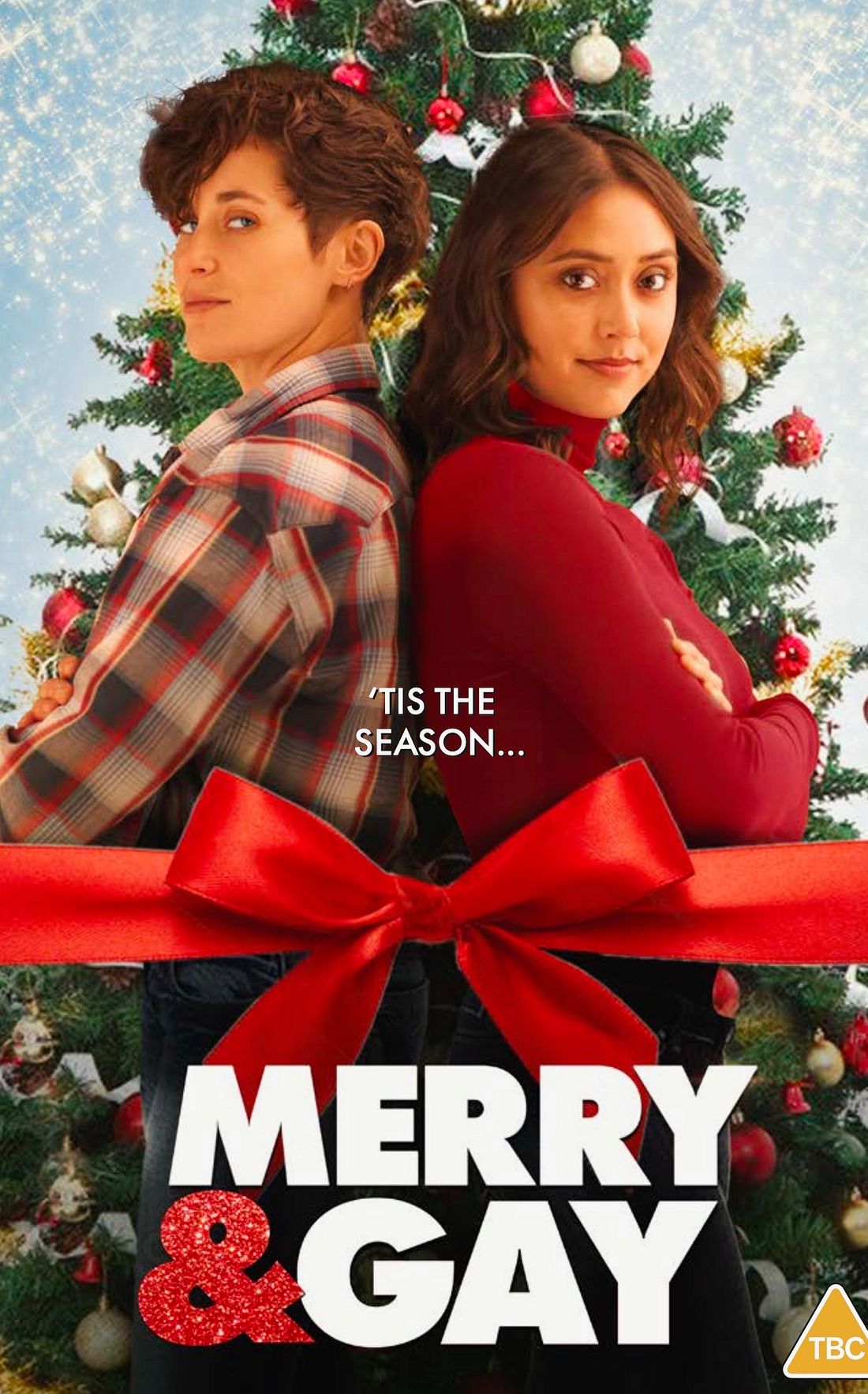 Join others celebrating the season with a screening of "Merry & Gay" at the Capitol Theater in Lebanon, TN starting at 7:00pm on Dec. 14th. Find out more and order tickets here.
---
Gender and Sexual Health Minority Research Study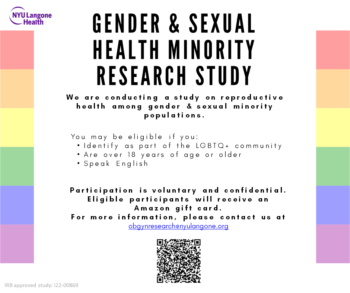 NYU Langone Health is conducting a study on reproductive health among gender and sexual minority populations. Participants will receive an Amazon gift card and anyone who is interested can contact obgynresearch@nyulangone.org. See flier for more information.
---
12/12 Nashville LGBT Chamber of Commerce: Taste of the Holidays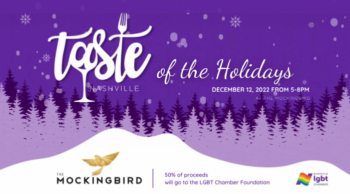 Taste will be returning to Nashville this year with Taste of the Holidays. The event will be a littler smaller than in year's past, but will feature a selection of food and cocktails from Chamber members in the hospitality industry at the gorgeous Mockingbird restaurant. 50% of all proceeds will benefit the Chamber Foundation so mark your calendars and get ready for a night of fully bellies and full hearts. Register here.
---
12/17 Knoxville Gay Men's Chorus Winter Concert: 'Rebel Without A Claus'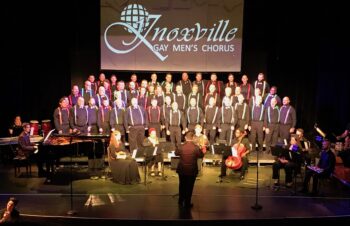 The annual concert, a fundraiser for the Knoxville Gay Men's Chorus, will be held Dec. 17 with two 2-hour performances at 3 and 7:30 p.m. Celebrate the season with a holiday program for all ages. The 2022 title is "Rebel Without a Claus." Ticket details here.
---
Volunteer Opportunities with Nashville Launch Pad
Launch Pad has two programs, our apartment-based Independent-Supported Living Program (ISLP) and our Emergency Shelter. The Emergency Shelter needs MANY volunteers to make it run smoothly, such as evening and breakfast shift, laundry, meals, and one-time project volunteers. Please email volunteers@nashvillelaunchpad.com or sign-up to volunteer here.
---
12/17 The Lipstick Lounge Presents Cody Belew (21+)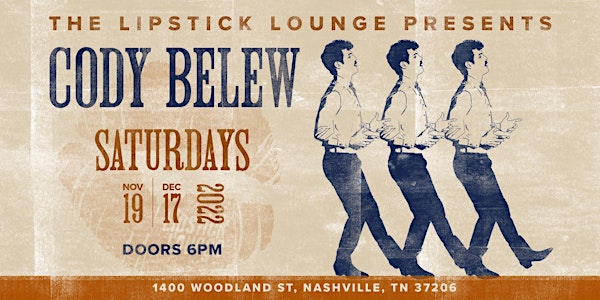 Gay Nashville singer / songwriter Cody Belew continues his string of performances at The Lipstick Lounge. Cody is a previous finalist on The Voice, and his Debut Self-Titled EP is out now! 21+. Valid photo ID required. 6PM Doors, 7PM Show. RSVP here.
---
12/22 A Drag Queen Christmas at Tennessee Theatre
For the 8th consecutive year, Murray & Peter present, "A Drag Queen Christmas". Get ready for your favorite queens performing live on stage. We've got Winners, Fan Favorites, and Miss Congeniality. VIP Meet & Greet tickets are also available. Parental discretion is advised. Check DragFans.com for the cast. Hosted by Nina West & Trinity Taylor at the Tennessee Theatre. Tickets here.