The Editor's Note
Hello,
Welcome to July 2022! It's HOT! And here's a related/bonus "Did You Know" for you. Did you know that Sunday, July 3rd, was National Stay Out Of The Sun day? Apparently, the holiday was designed to encourage us to take a much needed break from direct exposure to the sun. Based on the weather we've had lately, this seems like a reasonable, timely holiday. This was news to me, so I thought I would share. 🙂
In other news, we will be announcing our fall dates soon, so be looking out for updates. In the meantime, please enjoy a few learning resources listed below.
Enjoy!
---
Weekly Work Gem
"Don't let your small failures make you lose sight of your bigger picture." – Cordae
---
Employee Learning and Engagement Events 
HR ELE INVITES INTEREST FOR SMALL GROUP LIFE DESIGN SERIES FOR EMPLOYEES, BASED ON DESIGNING YOUR LIFE METHODOLOGY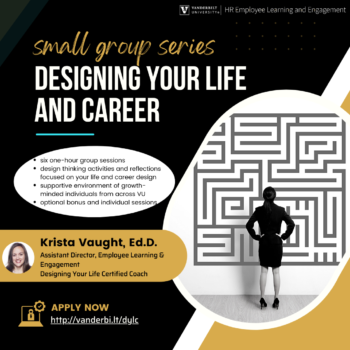 Based on the bestseller, Designing Your Life: How to Build a Well-Lived and Joyful Life by Bill Burnett and Dave Evans of Stanford University, this small group program is a deeply expanded, in-depth version of HR Employee Learning & Engagement's popular Design Thinking, Upskilling, and Career Growth learning experience.
As a participant in this program, you will:
explore and practice design thinking mindsets
engage in design thinking activities during and between group sessions to get curious, talk to people, try stuff, and tell your story
contribute to creating a supportive environment of growth-minded individuals across Vanderbilt, both within your group session and within a collaborative virtual space
leverage opportunities to collaborate, create accountability, and gain fresh insights
participate in group experiences (synchronous) over two months and (optional) individual coaching sessions
Each group session will involve discussions, coaching, reflections, and activities. Between sessions, you will read relevant chapters of Designing Your Life – it's a light and interesting read!
More information and interest form: If you are interested in participating in this small group series for a future semester, please visit the Designing Your Life and Career page and complete the interest form and we'll be in touch.
This series is designed and led by Krista Vaught, Ed.D., assistant director of employee learning and engagement on the human resources team.
---
Vanderbilt Leadership Enrichment (VLE): Now Accepting Applications
Applications are now being accepted for the fourth class of Vanderbilt Leadership Enrichment. VLE is designed to develop key leadership skills for staff who are managers or operational leaders demonstrating high potential, and whose leadership position is between frontline supervisor and director.
This university-wide program consists of eight sessions, offered monthly from September through April. The program aims to help participants enhance their leadership self-awareness and increase their institutional knowledge. VLE supports participants in developing their ability to work effectively with a team, lead during times of change, manage both complex and simple projects, deal with conflict and set departmental goals and direction.
VLE session topics include:
Overviews of higher education and Vanderbilt University
Self-awareness
Leadership identity development
Personal storytelling and branding
Inclusive leadership
Presentation skills
Facilitation and effective meeting design
Employee engagement
Building team effectiveness
Coaching and effective feedback
Well-being in the workplace
New for 2022: VLE participants can opt in to VLE Coaching Circles, which create a safe and inclusive group space for employees to explore topics related to professional development, growth and leadership; aid coaches in envisioning their role as aligned with institutional and departmental goals; create opportunities for action-based self- and peer accountability; and build and deepen peer-to-peer connections. Group coaching sessions are held monthly, and each group session is co-created by participants and coaches. Coaching session topics could mirror VLE topics or may shift to a topic most meaningful to group members in that moment.
VLE participants also are invited to participate in an individual coaching session to explore and deepen understanding of their top CliftonStrengths and how they can leverage those strengths as a leader.
Leaders interested in VLE are invited to apply online by Wednesday, July 20, at 5 p.m. CT. 
If applying for the first time, please complete the application form.
For candidates who applied to be part of the 2021–22 (Class 3) program, please complete the REapplication form.
If you applied prior to 2021–2022, please complete the application form.
VLE organizers plan to hold as many sessions in person as possible but will act in accordance with campus guidelines and adapt program delivery as needed and/or desired by participants.
Please direct all inquiries to ele@vanderbilt.edu.
---
The Hybrid Hub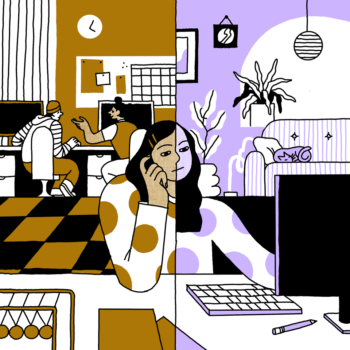 VU Hybrid Work Resources:
Vanderbilt University's Hybrid and Remote Work Policy for Staff
Vanderbilt University's Hybrid and Remote Work Toolkit
Additional Resources:
Want Hybrid Work to Succeed? Trust, Don't Track, Employees
American Psychological Association | The Future of Work: 5 Questions for Tsedal Neeley
How To Successfully Make A Hybrid Work Setup Work For You And Your Boss: Life Kit
Reimaging Higher Education for the Age of Flexible Work
HBR: Managing Introverts and Extroverts in the Hybrid Workplace
Deloitte's Return to Campus: Perspectives from Higher Education Leaders
---
Did You Know…?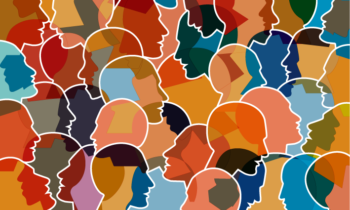 Did you know that cultural changes in the workplace require more than a top-down mandate to be successful? According to research, it requires a movement.
"We often think of movements as starting with a call to action. But movement research suggests that they actually start with emotion — a diffuse dissatisfaction with the status quo and a broad sense that the current institutions and power structures of the society will not address the problem. This brewing discontent turns into a movement when a voice arises that provides a positive vision and a path forward that's within the power of the crowd."
Learn more about changing workplace culture via movements here.
---
Additional Learning Resources
FEATURED PODCAST
HBR IdeaCast | A Debate Champion on How to Have More Productive Disagreements at Work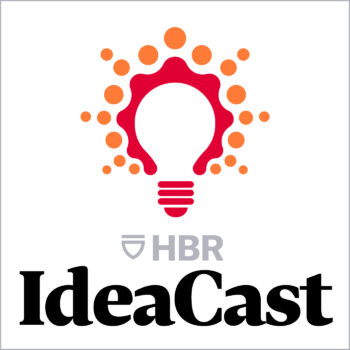 In an ideal world, professional conflicts are settled with thoughtful discussion and collaborative decision-making. But that's not usually how it works. More typically, you see leaders – or the loudest voices – win out, leaving others resentful. And sometimes people don't even try to hash out differences of opinion; they'd prefer to avoid a fight. Bo Seo, two-time world champion debater, says we can learn to disagree in healthier, more effective ways that ultimately generate better outcomes for teams, customers, and shareholders. Seo is also the author of the book Good Arguments: How Debate Teaches us to Listen and Be Heard.
SUGGESTED READING
7 Work Problems Highly Sensitive People Will Understand
(Andre Solo, Psychology Today)
The Degradation Ceremony: A Theory of Workplace Bullying
(Dorothy Suskind, PhD, Psychology Today)
The Power of Peer Coaching (and how to do it well)
(Joanne Willard, BIG THINK)
RECOMMENDED LEARNING
Achieve Your Learning Goals– Tap Into Skillsoft Books and Videos!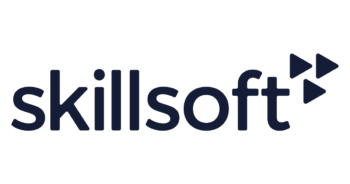 Skillsoft Books and Videos offers you access to a library of more than 40,000 audiobooks, videos, live events, and related content. You can locate this wealthy resource under Learning Item Number OLC930045 in Oracle, or simply visit Oracle Learning to enroll.
NOTE: You must use Mozilla Firefox to access the library. 
---
Making Summer plans? Maximize your savings by using your ABENITY Employee Perks.

The new Vanderbilt University Perks Program gives employees access to over 302,000 local and national discounts, which can add up to more than $4,500 in savings per employee. Exclusive discounts available to staff and faculty include savings at Colonial Williamsburg, Sea World, Dollywood, Avis Car Rental and more, plus thousands of hotels, restaurants, movie theaters, theme parks, museums and other attractions nationwide. All previous employee discounts can now be found in the new Vanderbilt University Perks Program under the "Vanderbilt Exclusives" tab.
For more information on how to create your free account, please visit https://hr.vanderbilt.edu/employee-appreciation/employee-perks.php.
---
NEW HR|Anchored Newsletter – Sign up today!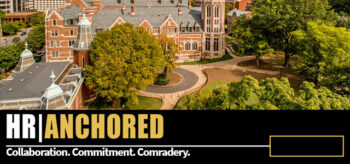 To subscribe, please complete our form.
---
Communicate & Share Your Ideas
Got content suggestions? We'd love to hear from you. Email us your questions, thoughts, suggestions or requests for the newsletter or workshops and trainings at ele@vanderbilt.edu. Continue to encourage your teams and colleagues to opt-in to Rooted in Learning. Also, please note that a Vanderbilt email address is required to subscribe.
Happy Learning!
The Employee Learning and Engagement Team