The Editor's Note
Hello,
Welcome to April 2022! It's hard to believe we've already reached the spring season with graduations and the end of the school year fast approaching. The reality check for me is when I look around and see flowers in bloom, more trees with leaves, and lawns getting mowed due to overgrown grass. Nevertheless, spring is a beautiful time of year. I suppose we should enjoy it while we can, as summer is lurking right around the corner.
Please be sure to check out what's in store from the HR- Employee Learning and Engagement team in the coming weeks. We have a few workshops lined up, as well as other events such as TEDxVanderbiltUniversity.
We hope you will find time to join us in continued learning.
Enjoy!
---
Weekly Work Gem
"Love them or hate them, team-building rituals can fortify bonds among coworkers and create the shared sense that work is more meaningful…" – Kristen Senz
---
Employee Learning and Engagement Events 
CONVERSATION CIRCLES: A SERIES FOR MANAGERS AND LEADERS

This new peer-to-peer learning opportunity creates an intentional space where supervisors, managers, and leaders can share and discuss insights and best practices while building their peer networks. Each one-hour Circle will offer social learning opportunities and conversations around a particular trending topic or topics among managers at Vanderbilt. Join us as we explore and discuss common scenarios, challenges, and resources, and spark connections among managers and leaders across the university. 
Topic: Managing a Hybrid or Remote Workforce  
If you have a hybrid team, with some employees working remotely and some in the office on any day, what tools and practices are you using to keep your team engaged and on track? 
Date: Tuesday, April 5, 2022   |   Time: 1pm -2pm CST
A MICROLEARNING SERIES ON POSITIVE PSYCHOLOGY: SAVORING (FINAL EXPERIENCE)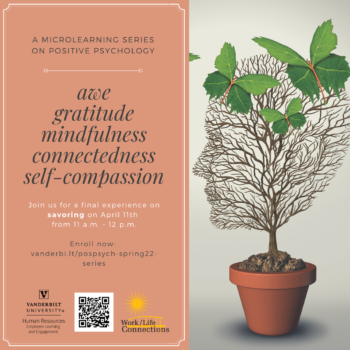 Date: Monday, April 11, 2022   |   Time: 11am – 12pm CST
VIRTUAL THOUGHT LEADER SERIES: NEURODIVERSITY AT WORK

Date: Thursday, April 14, 2022   |   Time: 11am – 12:30pm CST
UNIQUELY YOU AT WORK: A MICROLEARNING SERIES – PART 1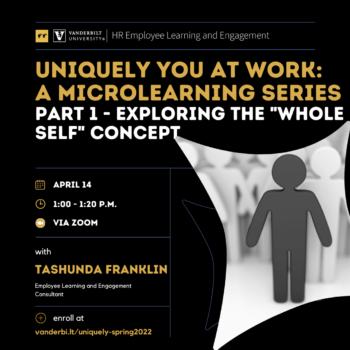 Date: Thursday, April 14, 2022   |   Time: 1pm – 1:20pm CST
UNIQUELY YOU AT WORK: A MICROLEARNING SERIES – PART 2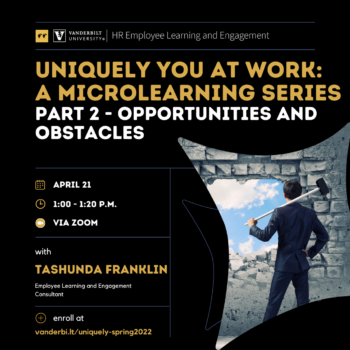 Date: Thursday, April 21, 2022   |   Time: 1pm – 1:20pm CST
CLIFTONSTRENGTHS FOR VU EMPLOYEES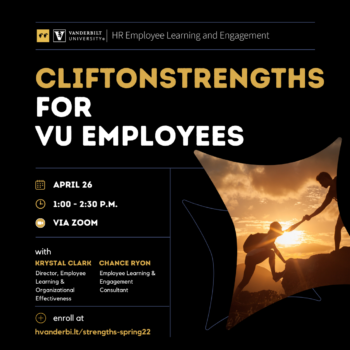 Date: April 26, 2022   |   Time: 1pm – 2:30pm CST
UNIQUELY YOU AT WORK: A MICROLEARNING SERIES – PART 3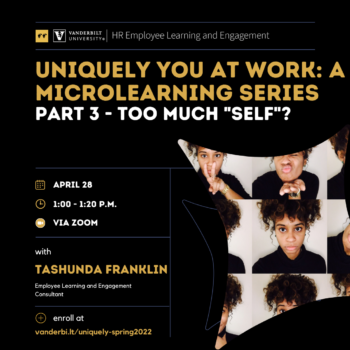 Date: April 28, 2022   |   Time: 1pm – 1:20pm CST
CONVERSATION CIRCLES: A SERIES FOR MANAGERS AND LEADERS

Topic: The Big Quit | How Do I Keep My People?
With tight budgets, recruiting challenges, and competition with large companies in the area, what strategies are working to retain your employees and to keep them engaged?
Date: Tuesday, May 3, 2022   |  Time: 1pm – 2pm CST
DESIGN THINKING, UPSKILLING, & EXPERIMENTING FOR CAREER GROWTH

Date: Wednesday, May 4, 2022   |  Time: 2pm – 4pm CST
VIRTUAL THOUGHT LEADER SERIES: DO I BELONG HERE? RECOGNIZING AND OVERCOMING THE IMPOSTER SYNDROME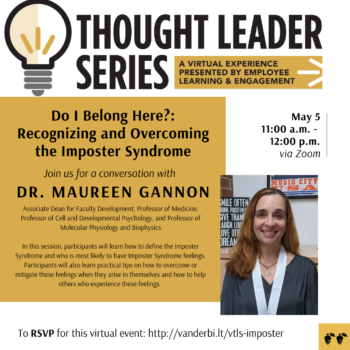 Date: Thursday, May 5, 2022   |  Time: 11am – 12pm CST
To learn more about upcoming workshops, please visit our website. 
---
HR-Employee Learning and Engagement to Host TEDxVanderbiltUniversity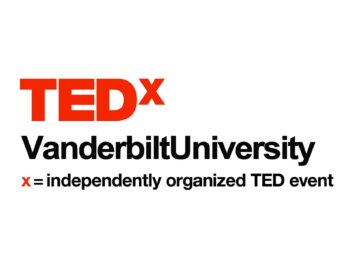 TEDxVanderbiltUniversity will be hosted on April 10, 2022 from 1:00-3:00 PM CST, in the Sarratt Cinema. A virtual streaming option will be made available (https://www.youtube.com/c/vanderbilt).
Tickets are limited. If you are interested in attending this year's event, apply here today!
What is TEDx? In the spirit of ideas worth spreading, TED has created a program called TEDx. TEDx is a program of local, self-organized events that bring people together to share a TED-like experience. Our event is called TEDxVanderbiltUniversity, where x = independently organized TED event.
At our TEDxVanderbiltUniversity event, TED Talks video and live speakers will combine to spark deep discussion and connection in a small group. The TED Conference provides general guidance for the TEDx program, but individual TEDx events, including ours, are self-organized.
Learn more about TEDxVanderbiltUniversity: http://tedxvanderbiltuniversity.com/tedxvu/
Please direct any questions to Chance Ryon at: chance.r.ryon@vanderbilt.edu
---
Register for New Leader Orientation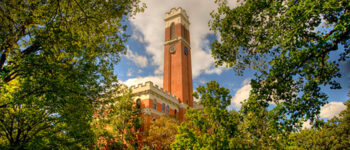 Employees recently hired or promoted to the role of supervisor or manager are invited to participate in New Leader Orientation.
The program, conducted by the Vanderbilt University Human Resources Employee Learning and Engagement team, will be held virtually on Thursday, April 14th and Thursday, June 30th from 9 am. to 3:00 p.m. The session will include a one-hour lunch break. Employees only need to sign up for one of the sessions offered.
The topics covered in New Leader Orientation include the following:
HR consulting and employee and labor relations
Leave management and workers compensation
Leadership and recognition
Oracle finance functions
Emergency preparedness and workplace safety
Diversity, equity and inclusion
Please register here to attend New Leader Orientation. For questions, email ele@vanderbilt.edu.
---
The Hybrid Hub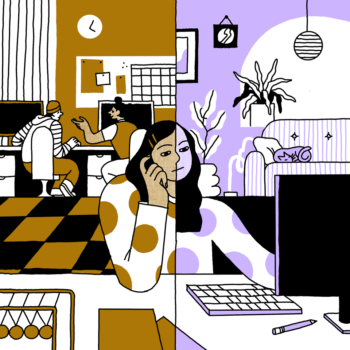 VU Hybrid Work Resources:
Vanderbilt University's Hybrid and Remote Work Policy for Staff
Vanderbilt University's Hybrid and Remote Work Toolkit
Additional Resources:
Want Hybrid Work to Succeed? Trust, Don't Track, Employees
American Psychological Association | The Future of Work: 5 Questions for Tsedal Neeley
How To Successfully Make A Hybrid Work Setup Work For You And Your Boss: Life Kit
Reimaging Higher Education for the Age of Flexible Work
HBR: Managing Introverts and Extroverts in the Hybrid Workplace
Deloitte's Return to Campus: Perspectives from Higher Education Leaders
---
Did You Know…?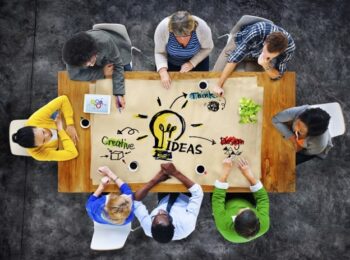 "We've learned from more than 200 studies that if-then planners are about 300% more likely than others to reach their goals. Most of that research focuses on individuals, but we're starting to uncover a similar effect in groups. Several recent studies indicate that if-then planning improves team performance by sharpening groups' focus and prompting members to carry out key activities in a timely manner." – Heidi Grant
Learn more about if-then planning and getting your team to do what it says it's going to do.
---
Additional Learning Resources
FEATURED TALK
The Way We Work, a TED series | What working parents really need from workplaces
Listen in less than 5 minutes!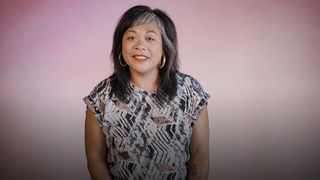 What if we started treating parenting like the real work it is? Podcast host and CEO Angela Garbes details how working families have evolved — and how companies haven't — and gives insight into what parents really need from their colleagues and workplaces.
The Way We Work is a TED original video series where leaders and thinkers offer practical wisdom and insight into how we can adapt and thrive amid changing workplace conventions. Visit https://go.ted.com/thewaywework for more!
SUGGESTED READING
In Conversation With Neuroscientist Dr. Kamila Sip: How Understanding The Brain Helps Leaders Build Habits At Scale
(Khalil Smith, Forbes)
(Rebecca A. Clay, American Psychological Association)
Rituals at Work: Teams That Play Together Stay Together
(Kristen Senz, Harvard Business School – Working Knowledge)
RECOMMENDED LEARNING
Achieve Your Learning Goals– Tap Into Skillsoft Books and Videos!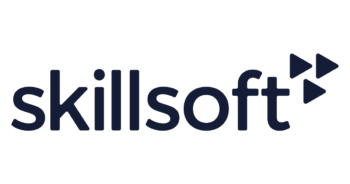 Skillsoft Books and Videos offers you access to a library of more than 40,000 audiobooks, videos, live events, and related content. You can locate this wealthy resource under Learning Item Number OLC930045 in Oracle, or simply visit Oracle Learning to enroll.
NOTE: You must use Mozilla Firefox to access the library. 
---
NEW HR|Anchored Newsletter – Sign up today!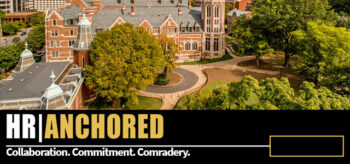 To subscribe, please complete our form.
---
Communicate & Share Your Ideas
Got content suggestions? We'd love to hear from you. Email us your questions, thoughts, suggestions or requests for the newsletter or workshops and trainings at ele@vanderbilt.edu. Continue to encourage your teams and colleagues to opt-in to Rooted in Learning. Also, please note that a Vanderbilt email address is required to subscribe.
Happy Learning!
The Employee Learning and Engagement Team