January 2022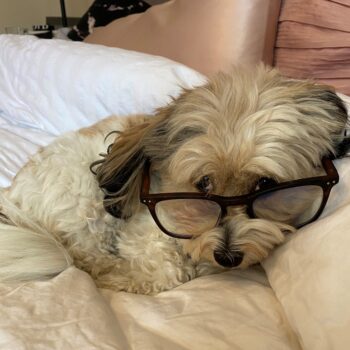 Genie is getting quite an education in metastatic breast cancer, and she is delighted that the Spring 2022 semester has resumed! The New Year has started with a bang, and we will conquer the challenges of Nashville snowstorms and the Omnicom virus just like we have in the past. So let us follow Genie's philosophy in life by observing, listening, learning, taking naps, and always being grateful and happy when offered a treat!  Genie says, "Wag more and bark less in 2022."  We in the Program of Cancer Biology are looking forward to all of your incredible scientific achievements and groundbreaking research in the fight against cancer. Wishing you a very Happy New Year!!
---
Getting to know you:
Faculty Spotlight: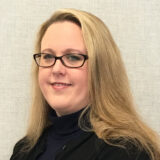 Lori A. Coburn, MD
Assistant Professor of Medicine, Staff Physician and Gastroenterologist at the Nashville VA Medical Center.
Dr. Coburn's research is focused on gastrointestinal mucosal inflammation and carcinogenesis, with a specific interest in the immune dysregulation associated with inflammatory bowel disease (IBD), which affects approximately 3 million Americans. The Coburn lab uses animal models, cell culture systems, and patient-derived samples to help define the pathophysiology of IBD and to identify new targets for therapy. One such target is CCL11. Using prospectively collected samples, they have shown that CCL11 (also known as eotaxin-1), a chemoattractant for eosinophils, is increased in serum and colonic tissue of ulcerative colitis patients and is also increased in the serum of Crohn's patients. They have recently shown that mice lacking CCL11 are protected in acute and chronic murine colitis and colitis-associated cancer models. Despite CCL11 being classically described as an eosinophil chemoattractant, both epithelial cells and macrophages have been found to express the receptors for CCL11. The Coburn lab is working to further define the role of CCL11 in epithelial and macrophage signaling and function as part of her VA Merit Review Award. In addition, Dr. Coburn continues to utilize samples from IBD patients and healthy controls. She is a Co-PI on a Helmsley Charitable Trust Grant to create a Gut Cell Atlas focused on spatial landscape alterations in quiescent and active Crohn's disease patients versus healthy controls and to integrate data from novel technologies including single-cell RNA sequencing and multiplex immunofluorescence with extensive clinical phenotyping.
Lori enjoys spending time with family and friends when not in the lab, trying new recipes, and traveling.
---
Trainee Spotlight: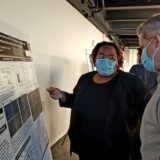 Dominique Parker, BS
Dominque's research with her colleagues analyzes the role of the non-canonical NF-kB pathway in macrophage phenotype and function in ovarian cancer progression. Ovarian cancer is ranked fifth in causes of cancer-related deaths in women, ovarian cancer has a 5-year survival rate of about 49%. We aim to discover novel therapies by modulating tumor-associated macrophages (TAMs) in the tumor microenvironment (TME). TAMs represent a major population in the TME of ovarian cancer and tend to have a pro-tumorigenic (M2) phenotype which can be repolarized towards an anti-tumor (M1) with certain stimuli. Our goal is to understand and exploit NF-kappaB (NF-κB) pathways to modulate macrophage behavior. We hypothesize that activating the understudied non-canonical NF-κB (nc-NF-κB) pathway in macrophages will worsen tumor progression. We are performing in vitro studies using tumor and macrophage cell lines. Preliminary data show higher levels of nc-NF-κB in M2 macrophages compared to M1 or unpolarized macrophages, potentially linking nc-NF-κB with pro-tumor effects in macrophages. Our in vivo studies use doxycycline-inducible transgenic mouse models termed IKFM and ALFM that overexpress cIKKβ (canonical NF-κB) or p52 (nc-NF-κB) specifically in macrophages. Intraperitoneal growth of TBR5 ovarian cancer cells is used for tumor progression studies in mice. Preliminary data suggest that ALFM mice may have more of an anti-inflammatory phenotype; however, additional analyses are required. Surprisingly, in our TBR5 model, the ALFM mice had significantly reduced tumor weights and lower trending ascites when compared to controls. Tumor sections are being analyzed via co-immunofluorescence. Further evaluation of in vivo samples is ongoing to determine the effects of elevated nc-NF-κB on ovarian tumor progression. Our studies will establish whether nc-NF-κB represents a new potential therapeutic target in ovarian cancer.
Dominique loves to draw, play video games, listen to music, and enjoy the night sky with her telescope in her free time away from the lab. Dominique is currently teaching herself to paint!
---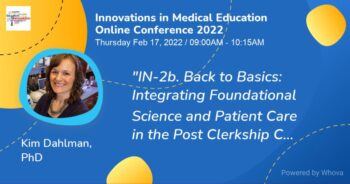 Kim Dahlman, PhD
Associate Professor of Medicine, Hematology/Oncology
Dr. Dahlman is Director of the Innovative Translational Research Shared Resource at the VICC where she has provided expertise in clinical trial correlative study design, bio specimen collection and processing, immunophenotyping assays, and genomics for the past 12 years. Her role as a shared resource director and educator of practicing oncologists in clinical-translational research has evolved to include leadership in undergraduate medical education. Dr. Dahlman oversees the development and execution of the Integrated Science Course (ISC) program and co-directs the "Clinical Cancer Medicine" ISC at VUSM. The goal of these 16 ISCs is to reinforce foundational science knowledge in a meaningful clinical context. She currently serves as co-leader of the Research Education Core for the MVTCP and is spearheading the development and implementation of competency-based assessment for Cancer Biology Program PhD students.
---
21st Annual Retreat for Cancer Biology
This retreat was held in December and hosted by The Program in Cancer Biology and the Host Tumor Interactions Program.
The Cancer Biology Student Association members volunteered their time and energy to plan this event, and it was a highly successful learning experience for all who attended.
Padmanee Sharma, MD, PhD.  Professor of Genitourinary Medical Oncology and Immunology at MD Anderson Medical Center, was the keynote speaker and gave a riveting presentation on her recent research using reverse-translational studies to identify determinants of responses to immunotherapy and the mechanisms behind these determinants.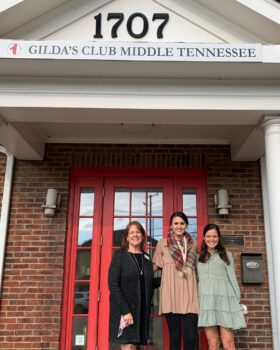 Pictured here are Harriet Schiftan, President and CEO, Amanda Hersterberg, PhD candidate (Hurley Lab) and Molly Nesbitt Warren, Director of Development at the Gilda's Club of Middle Tennessee. Our Cancer Biology trainees organized a silent auction  at the retreat that raised $1,200 for Gilda's Club of Middle Tennessee!
---
The winner of the Long-format talk by a Graduate student was: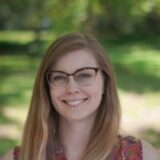 Rachel Brown, BS
Rachel and her colleagues have researched how MTG16 (CBFA2T3) represses E protein-dependent transcription to regulate colonic secretory cell differentiation, epithelial regeneration, and tumorigenesis. Aberrant epithelial differentiation and regeneration pathways contribute to colon pathologies, including inflammatory bowel disease (IBD) and colitis-associated cancer (CAC). MTG16 (also known as CBFA2T3) is a transcriptional corepressor expressed in the colonic epithelium. MTG16 interaction partners include E box-binding basic helix-loop-helix transcription factors (E proteins). MTG16-deficient mice exhibited worse colitis and increased tumor burden in inflammatory carcinogenesis. In this study, she sought to understand the role of MTG16 colonic epithelial homeostasis and the mechanisms by which MTG16 protects the epithelium in colitis and CAC. She and her colleagues demonstrated that MTG16 deficiency enabled enteroendocrine cell differentiation from secretory precursor cells at the expense of goblet cells. Transcriptomic analysis implicated dysregulated E protein function in MTG16-deficient colon crypts. Using a novel mouse model with a point mutation that disrupts MTG16:E protein complex formation (Mtg16P209T), they established that enteroendocrine: goblet cell balance was dependent on MTG16:E protein interactions and that the shift in lineage allocation was associated with enhanced expression of Neurog3, the central driver of enteroendocrine lineage specification. Furthermore, Mtg16 was upregulated in the previously described Ascl2+, de-differentiating cells that replenish the stem cell compartment in response to colon injury. Mtg16 expression was also increased in dextran sulfate sodium (DSS)-treated mouse colon crypts and IBD patients compared to unaffected controls. They determined that the effects of MTG16 in regeneration are also dependent on its repression of E proteins, as the colonic epithelium failed to regenerate following DSS-induced injury in our novel mutant mouse model. Finally, they revealed that uncoupling MTG16:E protein interactions contributes to the enhanced tumorigenicity in Mtg16-/- colon in the azoxymethane(AOM)/DSS-induced model of CAC. Collectively, their results demonstrate that MTG16, via its repression of E protein targets, is a key regulator of cell fate decisions during colonic differentiation and regeneration.
Best Long format Talk by a Post-Doc/Staff member was won by: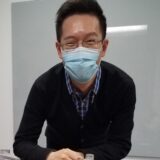 Chi Yan, PhD.
Chi and his research team members have been investigating Immune checkpoint blockade (ICB), the current first-line treatment for metastatic melanoma. However, ICB fails in many patients and has dangerous side effects. Rigosertib (RGS), a RAS mimetic, has the potential to block oncogenic RAS-RAF-MEK-ERK and/or PI3K-AKT-mTOR signaling pathways. Using immunocompetent mouse models of B16F10 (BRAFwt) and YUMM3.3 (BRAFmut) melanoma, he identified that RGS treatment (300mg/kg) of melanoma tumor-bearing mice is well tolerated and results in ~50% inhibition of tumor growth as monotherapy and ~70% inhibition in synergy with PD1+ CTLA4. RGS-induced tumor inhibition depends on the induction of CD40 expression on melanoma cells, followed by immunogenic cell death, leading to an inflamed tumor microenvironment with enrichment of dendritic cells and activated T cells. The RGS-initiated suppression of tumor growth was partially reversed by suppressing CD40 expression in the melanoma cells by shRNA or depletion of CD8+ Tc cells. Analysis of published patient melanoma studies confirms that a high CD40 expression level correlates with CD80, ICOS-L, beneficial type-I T-cell responses, and better survival in melanoma patients. Furthermore, the CD40 levels in melanoma cells are prognostic for therapeutic response to RAF inhibitor and ICB.
DIVERSITY, EQUITY AND INCLUSION:
February is Black History Month. Debby Irving is a Racial Justice Educator and Writer. Please visit the  21-Day Racial Equity Habit Building Challenge for the month of February.
Invisible Disabilites, Seven Ways to be more inclusive.
Read article here.
Disability Awareness Training.
The Program in Cancer Biology DEI Committee invites you to stop by 1165 C Light Hall anytime to pick up a book from the Anti Racism Library; just leave your name and the book title on one of the index cards on the shelf.
CONFERENCES OF INTEREST:
Society for Immunotherapy of Cancer Clinical Immuno-Oncology Network Workshop Jan 23-28, 2022, Austin Texas.
Register here
2022 National Comprehensive Cancer Network (NCCN) Annual Conference March 31-April 2, 2022. Orlando, Florida.
Register here
AACR Annual Meeting 2022: Call for Abstracts
April 8-13, 2022 in New Orleans, LA.
Register here
American Association of Immunologists (AAI)
IMMUNOLOGY 2022
May 6-10, 2022 in Portland Oregon.
Register here
9th SOUTHEASTERN IMMUNOLOGY SYMPOSIUM
June 11-12, 2022 at Duke University.
Register here
FOCIS 2022 ANNUAL MEETING 
June 21-24, 2022 in San Francisco
Register here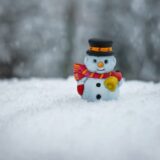 EXTERNAL/INTERNAL GRANT FUNDING OPPORTUNITIES ON THE VANDERBILT – INGRAM CANCER CENTER WEBSITE:
View here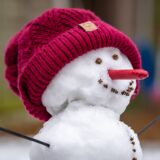 CALENDAR OF EVENTS @ VANDERBILT:
Program in Cancer Biology Science Hour each Wednesday at 4:00 PM. In person meetings PRB 898K
Vanderbilt's Equity, Diversity and Inclusion 
Student Center for Social Justice & Identity
Please visit this site to sign up for trainings and workshops.
Department of Cell and Developmental Biology News and Events
Flexner Deans Lecture Series 2022
VUMC  BRET Career Development ASPIRE Program 

VANDERBILT FACULTY AND TRAINEES RESEARCH AND PUBLICATIONS:
Diversity in cancer genomics research is a matter of equity and scientific discovery. Tuya Pal. Genetics in Medicine. Published December 10, 2021
Pharmacological Activation of cGAS for Cancer Immunotherapy
Garlad K, Rosch J, Carson C, et. al. Front Immunol. 2021 Nov 26;12:753472.
Differential pre-malignant programs and microenvironment chart distinct paths to malignancy in human colorectal polyps. Chen B, Scurrah C, McKinley E. et al. Cell. 2021 Dec 8;S0092-8674 (21)01381.
Prospective study of oral microbiome and gastric cancer risk among Asian, African American and European American populations.
Yang Y, Long J, Wang C. et al. Int J Cancer. 2021 Oct 18.
Protective Role of Spermidine in Colitis and Colon Carcinogenesis.
Gobert A, Latour Y, Asim M. et al. Gastroenterology. 2021 Nov 10;S0016-5085(21)03727-6.
Supermeres are functional extracellular nanoparticles replete with disease biomarkers and therapeutic targets. Zhang Q, Jeffesen D, Higginbotham J. et al. Nature Cell Biology. 2021 Dec;23(12):1240-1254.
A pan-cancer immunogenomic atlas for immune checkpoint blockade immunotherapy. Yang J, Zhao S, Wang J. et al. Cancer Res. 2021
Dec 13.
Apoptolidin family glycomacrolides target leukemia through inhibition of ATP synthase  Reisman B, Guo H, Ramsey H. et al. Nat Chem Biol. 2021 Dec 2.
Suppressing MDSC Recruitment to the Tumor Microenvironment by Antagonizing CXCR2 to Enhance the Efficacy of Immunotherapy.
Bullock K, Richmond R. Cancers. December 2021 13(24):6293.
Targeted Deletion of CXCR2 in Myeloid Cells Alters the Tumor Immune Environment to Improve Antitumor Immunity. Yang, J, Yan C, Vilgelm A, et al. Cancer Immunol Res. 2021 Feb;9(2):200-213.
DDR1 contributes to kidney inflammation and fibrosis by promoting the phosphorylation of BCR and STAT3. Borza C, Bolas G, Bock F, et al. JCI Insight. 2021 Dec23;e150887.
Up-regulation of Aquaporin 5 Defines Spasmolytic Polypeptide-Expressing Metaplasia and Progression to Incomplete Intestinal Metaplasia. Lee S, Jang B, Min J, et al. Cell Mol Gastroenterol Hepatol. 2022;13(1):199-217.
HDAC inhibitors stimulate LIFR when it is repressed by hypoxia or PTHrP in breast cancer. Courtney Edwards, Miranda Clements, et al. J Bone Oncol. 2021 Dec1;31:100407.
TOPICS OF INTEREST:
Molecular Scissors with CRISPR  News from the lab of Dr. Jeff Rathmell.
Spring 2022 Commodores Care period | Health and Safety Protocols | Vanderbilt University
Practical Strategies for Strong Writing
Introducing The Studio
A self-serve automated video studio for all of your presentation and lecture needs.
International Cancer Alliance for Research and Education 
ICARE
Vanderbilt International Researchers Alliance (VIRAL)
Please join the VIRAL community here on Slack.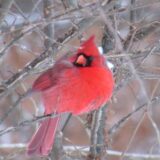 Multiplex IHC analysis showed that BRAF inhibitor treatment significantly induces CD40+SOX10+ melanoma cells in the tumors of melanoma patients and patient-derived xenografts. Our preclinical data support the therapeutic use of RGS plus PD1+ CTLA4 in RAS/RAF/MEK and/or PI3K pathway-activated melanoma and point to the need for clinical trials to determine the clinical benefit of RGS plus ICB for metastatic melanoma patients who do not respond to ICB alone.
The Best Short-format Talk by a Graduate Student was won by: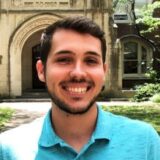 Carlos Detres Roman, BS.
Carlos and his mentor Mary Philip, PhD, have uncovered why the T cell-based cancer immunotherapies have shown promising results for some patients with certain tumor types. However, there are still many barriers to overcome for most cancers. Though cancer progression from premalignant lesions to established late-stage tumors has been well-studied, we know much less about whether there are differences in how tumor-specific CD8+ T cells (TST) respond against early versus late-stage tumors. Using an inducible liver cancer mouse model driven by the SV40 large T antigen (TAG), he studied TAG-specific TST responses in the premalignant lesion (5-8 days after induction) and late-stage tumor (60+ days after induction). We found that in mice with premalignant liver lesions, TST initially trafficked more to the liver rather than to secondary lymphoid organs (spleen and lymph nodes), in contrast to mice with late-stage liver tumors, where TST mainly localized to the spleen. Activation (CD44) and inhibitory receptor (PD1, LAG3) markers and key transcription factors TCF1 and TOX were similarly expressed by TST in both groups of mice. In addition, TST similarly fail to produce effector cytokines TNF and INF and are thus dysfunctional in both premalignant and late-stage liver tumors. He is currently assessing TAG localization and quantity in livers with premalignant or late lesions through immunohistochemistry to explore the relationship between antigen quantity and T cell trafficking. The data suggest that TST becomes dysfunctional in early and late malignant lesions, but there may be differences in T cell trafficking depending on the tumor stage. Understanding how TST trafficking changes depending on tumor stage could allow better tailoring of cancer immunotherapies for different stages of tumor development.
The winner of the Best Short-format Talk by a Post-Doc/Staff was: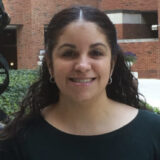 Lizandra Jimenez, PhD.
Dr. Jimenez working in the Weaver lab, carries out exciting research examining extracellular vesicle (EV)-carried miRNAs which have been shown to influence gene expression and functional phenotypes in recipient cells. Many investigators have found Ago2 in EVs, and it is postulated that Ago2 is a major transporter of miRNAs into small EVs (SEVs), such as exosomes. Others have reported extracellular Ago2 that is non-vesicular. She set out to evaluate the effect of growth factor signaling and serum contamination on the detection of Ago2 in SEVs. Wildtype KRAS colorectal cancer cells, DKs8, were conditioned with three different culture media (serum-free DMEM, EV-depleted FBS in DMEM, and Opti-MEM). Ago2 was detected in the same fractions as SEVs in both the serum-free DMEM and Opti-MEM conditions. In contrast, Ago2 was present in both vesicular and non-vesicular fractions in the EV-depleted FBS in DMEM condition. Analysis of SEVs by dot blot showed Ago2 primarily on the inside of SEVs. In a RNase A sensitive assay, she detected select miRNAs inside serum-free DMEM and Opti-MEM SEVs. In contrast, the miRNAs appear to be outside EV-depleted FBS in DMEM SEVs. Since Opti-MEM contains growth factors, she also collected SEVs from DKs8 cells conditioned with serum-free DMEM supplemented with EGF. She did not observe that Ago2 levels in the serum-free DMEM with EGF were altered compared to the serum-free DMEM condition. In summary, multiple factors may affect the ability to detect vesicular Ago2, including serum that may provide a source of extravascular Ago2 and also regulate the trafficking of Ago2 into vesicles.
---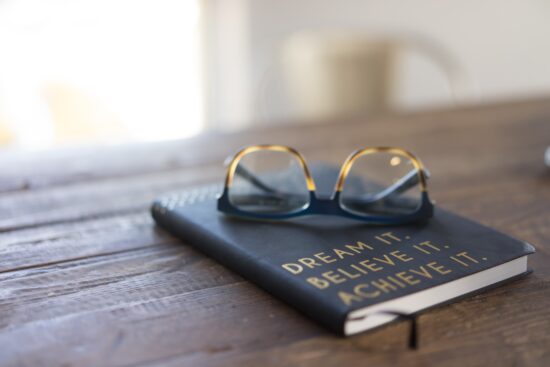 ---
Wendy Bindeman, BA and Demond Williams, BS   (Fingleton Lab)
Wendy and Demond are investigating the role of type II IL4 receptor in triple-negative breast cancer brain metastasis in the Fingleton lab. Breast cancer is the second-leading cause of brain metastasis. The cytokines IL4 and IL13 are overexpressed by many human solid tumors. Both are associated with invasive and metastatic phenotypes; IL13 is additionally consequential in primary brain tumors. These cytokines signal through type I (IL4 only) and type II (IL4/IL13) IL4 receptors. Importantly, expression of type II IL4R correlates with poor patient prognosis in basal-like (i.e., triple-negative; TNBC) breast cancer. They have shown that genetic loss of IL4R signaling in tumor cells attenuates lung and liver metastasis in mice. Additionally, they recently identified a role for IL4R signaling in modulating glycosylation in tumor cells. They hypothesize that IL4R signaling influences TNBC brain metastasis at least in part via modulating glycosylation. In a pilot mouse study, pharmacological blockade of IL4R after intracardiac injection of syngeneic TNBC cells resulted in some attenuation of metastatic brain growth and circulating tumor cell burden. They have also observed significant changes in the expression of a sialyltransferase (ST8SIA1) implicated in primary brain tumors and the abundance of several sialic acid-containing protein species in breast cancer cells following treatment with IL4 or IL13. Overall, thier data suggest that IL4R blockade may reduce TNBC brain metastasis, and IL4/IL13 can influence glycosylation in breast cancer cells. Future directions include evaluating the effect of IL4R blockade in combination with chemotherapy in mouse models of brain metastasis and further studies on the functional consequences of altered protein glycosylation after cytokine stimulation.
Wendy recently published an article entitled, "Glycosylation as a regulator of site-specific metastasis,"  in Cancer Metastasis Rev. Read the article here.
---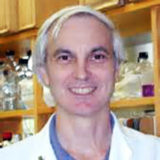 Mark R. Boothby, PhD
Dr. Boothby's research program is funded by the National Institute of Allergy and Infectious Diseases to study nutritional status and how it may influence immunity, including the effectiveness of immune defenses against microbes. This major factor in human health change the levels of key amino acids in the bloodstream and emerging data suggest that this change in nutrient supply to immune cells changes their function. Still, a major technical obstacle has been that scientists cannot visualize relative levels of these nutrients or metabolites that can come from them in the micro-anatomy of organs where immune responses are generated and effected. The work he proposes will test how manipulations of supply or utilization of nutrients such as glutamine impact antibody responses after modeling vaccination. He will use a novel approach to rigorously validate how these manipulations change the micro-environment in immune organs. PubMed article read here.
---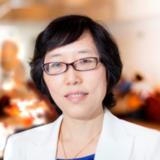 Xiao – Ou Shu MD, PhD
Detecting pancreatic cancer at an early, asymptomatic stage is a top priority for reducing the incidence and mortality of this fatal disease. Dr. Shu's team proposes a comprehensive and confirmatory study using additional PLCO resources as well as resources from four prospective cohort studies: the Southern Community Cohort Study (SCCS), the Multiethnic Cohort Study (MEC), the Shanghai Women's Health Study (SWHS), and the Shanghai Men's Health Study (SMHS). Specific aims for the NCI funded study are: (1) To evaluate all miRNAs showing a significant association with pancreatic cancer risk in our pilot study and from publications in an independent set of 341 case-control pairs using plasma collected within five years prior to cancer diagnosis. (2) To evaluate the association of miRNAs replicated in Aim 1 in an independent set of 924 case-control pairs with plasma samples collected >5 years prior to cancer diagnosis by time windows (e.g., 5-9 years and 10+ years). (3) To develop indices for early detection (based on miRNAs showing a stronger association in the time window closer to diagnosis) and risk assessment (based on miRNAs showing a long-term association, e.g., 5+ years prior to the cancer diagnosis) using the PLCO data and validate them using samples from the SCCS, SWHS, SMHS and MEC. (4)  Her team will assess the added value of monitoring secular changes in levels of replicated miRNAs for cancer early detection using repeated pre-diagnosis plasma samples from the PLCO cases and controls. Performance of miRNA-based indices will be compared to those based on CA19-9 and TIMP1 and known risk factors. Built upon solid pilot data and unique pre-existing resources from cohorts that include multiple ethnic populations, this innovative study has significant potential to generate highly impactful and translatable results.
---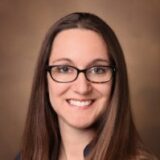 Sarah Short, PhD
Research Instructor in the Department of Medicine, Division of Gastroenterology. Dr. Short was a member of the Vanderbilt IGP program and joined the department of Cancer Biology in 2009, where she worked with Dr. Al Reynolds to study the role of p120 catenin in the intestine. After receiving her PhD, she undertook postdoctoral research with Dr. Christopher Williams to investigate how selenium containing proteins contribute to intestinal health and colitis. Promoted to research faulty in the Department of Medicine, Dr. Short's research focus has shifted to the role glutathione peroxidase 1 (GPx1). GPx1 is one of the most widely expressed antioxidant proteins in the body, yet its role in the intestine is largely unknown. Interestingly, while antioxidant proteins are mostly thought to protect the intestine in the setting of inflammatory bowel disease and colitis-associated cancer, Dr. Short's preliminary data show that mice without GPx1 are protected from colitis. Her research aims to more accurately define how GPx1, antioxidant systems, and ROS contribute to intestinal homeostasis and disease, as well as evaluate whether these pathways can be targeted in the setting of gastrointestinal disease. Dr. Short's career goal is to run an independent laboratory as a tenure-track faulty member, and she is currently funded by a K01 award from the National Institute of Diabetes, Digestive and Kidney Diseases, the Crohn's and Colitis Foundation, and the American Gastroenterological Association to aid this transition.

---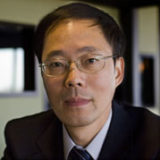 Wei Zheng, MD, PhD
New funding was awarded from the National Cancer Institute for his research in environmental exposures that may lead to cancer. Approximately 80% of human cancers are caused by adverse environmental exposures, unhealthy lifestyles and/or their interactions with host susceptibility factors. Previous studies have primarily focused on evaluating behavioral risk factors, such as tobacco smoking, physical inactivity, unhealthy diets and obesity. While more than 80,000 chemicals have been registered by the EPA, very few, have been adequately investigated in relation to human cancers in epidemiologic studies. There are considerable challenges in studying environmental exposures in epidemiologic studies. Humans are exposed to large numbers of chemical and physical substances and their mixtures, typically at low levels over extended periods. Previous environmental epidemiologic studies have mostly evaluated exposures one at a time. However, because of a typically weak association of a given exposure with disease risk, coupled with limited tools and biomarkers for environmental assessments, most studies have failed to provide convincing evidence to link environmental exposures to cancer risk. To overcome these challenges, we propose to establish a large cohort study including ~50,000 participants with an extensive collection of survey and geospatial exposure data and biological and environmental samples to address critical issues in the environmental etiology of cancer. He and his team will focus on recruiting low-income and minority populations who are more likely to live in resource-deprived and heavily polluted communities. The study directly evaluates associations of environmental exposures with cancer outcomes in the long term and associations with cancer intermediate biomarkers in the short term. Understanding both external and internal exposomes will pave the way for future remediation of environmentally induced cancer.
---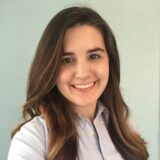 Kennady Bullock, BS (Richmond Lab)
Kennady's first author paper was published in Cancers inDecember of 2021. This review explores the immune suppressive role of myeloid-derived suppressor cells (MDSCs). MDSC's are a heterogeneous population of cells derived from immature myeloid cells. Influx of these cells into the tumor microenvironment or pre-metastatic niche is often associated with poor response to cancer therapy, including immunotherapy, in various tumor types. The C-X-C chemokine receptor 2 (CXCR2) signaling axis plays a key role in the migration of immunosuppressive MDSCs into the tumor microenvironment (TME) and the pre-metastatic niche. MDSCs impede the efficacy of immunotherapy through a variety of mechanisms. Efforts to target MDSCs by blocking CXCR2 is an active area of research for improving existing and novel immunotherapy strategies. As immunotherapies gain approval for a wider array of clinical indications, it will become even more important to understand the efficacy of inhibition of CXCR2 in combating immunotherapy resistance at different stages of tumor progression. Please enjoy the complete article here.
---
Program in Cancer Biology Lab Highlight

Paula Hurley, PhD 
The Hurley lab is working to reduce the death and suffering caused by prostate cancer. Cancer localized to the prostate is often curable with treatments such as surgery or radiation therapy; however, once prostate cancer has spread beyond the prostate to other organs or bone, it is an incurable disease. The Hurley lab focuses on identifying both cancer cell-autonomous and non-cancer cell-autonomous genetic and molecular pathways that promote lethal prostate cancer and cause therapy resistance. They identified SPARCL1 as a down-regulated gene in high-grade and metastatic prostate cancer. SPARCL1 is a significant, independent prognostic marker of disease progression to metastases. SPARCL1 is a secreted extracellular matrix protein that restricts cellular adhesion, migration, and invasion in prostate cancer. Their work also focuses on another secreted protein, Asporin. Asporin is expressed by cancer-associated stromal cells, and it's increased expression is associated with worse outcomes. Their findings support the concept that Asporin broadly impacts many cell types in the tumor microenvironment. The Hurley Lab is also interested in the utility of tumor-specific genetic alterations detected in the blood as predictors of therapy resistance.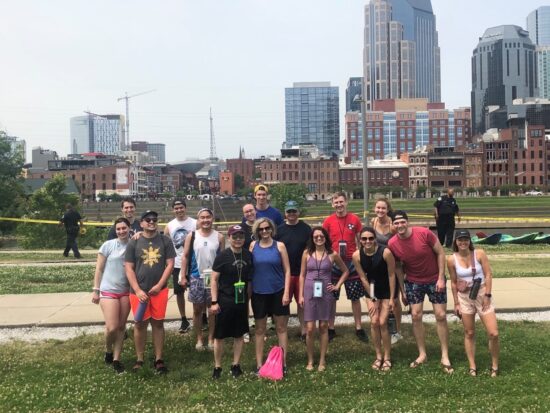 The Hurley and Park labs are separate research entities but collaborate and share many fun activities, holidays and retreats together. Above is a picture of their most recent lab retreat celebration. Back Row (left to right): Brad Davidson, Khem Giri, Sarah Reed, Matthew Loberg, Josh Donaldson, Justin Kemp, Jorgen Jackson Front Row (left to right): Verda Agan, Adam Miranda, Hong Yuen Wong, Ben Park, Paula Hurley, Morgan Pantone, Amanda Hesterberg, Zach Hesterberg, Riley Bergman.
---
Send Us Your News: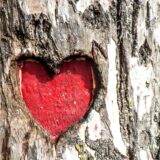 Have a suggestion, announcement or event  you want to share with the Cancer Biology community? Please E-mail:kerry.w.vazquez@vanderbilt.edu
Newsletter header photo credit to Dr. Anna Vilgelm, "DNA Comets". Photo and article credit to VU and VUMC. Snowman pictures and cardinal pictue credit to unsplash. Genie's picture photo credit Kennady Bullock. Hurley/Park lab picture credit to the Park lab.
Vanderbilt University is committed to principles of equal opportunity and affirmative action.
Vanderbilt®, Vanderbilt University®, V Oak Leaf Design®, Star V Design® and Anchor Down® are trademarks of The Vanderbilt University. ©2023 Vanderbilt University. All rights reserved.