The Editor's Note
Hello,
Welcome to the first full week of December! Last week we made the announcement that Rooted in Learning will no longer exist as a stand-alone newsletter moving into the new year. While I have gotten attached to curating this newsletter experience for you on a weekly basis, I am also excited to continue doing so in our combined HR newsletter.
Some of you have inquired about whether you will be automatically opted-in for the combined newsletter so I wanted to be sure to address this question for everyone. Our current distribution list for Rooted in Learning will not automatically rollover to the HR|Anchored newsletter. Instead, you will need to opt-in by completing the form included below. If you haven't already, be sure to skim through the "New in 2022" section below to learn more about the upcoming newsletter. If you have any questions, please email us at: ele@vanderbilt.edu.
Enjoy!
---
Weekly Work Gem
"[Respect] it's not something to measure. It's something to practice. We can do this by giving people two things- our time and attention." – Steve Browne
---
NEW in 2022 – HR|Anchored Newsletter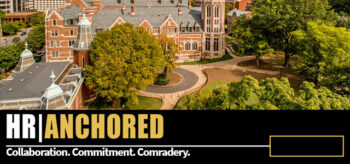 Human Resources (HR) is excited to announce an all-encompassing newsletter that will be available to all faculty and staff starting January 2022. The last edition of Rooted in Learning as a stand-alone newsletter will be December 20, 2021.
We are so excited to be able to house all our articles and updates in one place! This one-stop shop newsletter will include: updates from Total Rewards, HR Consulting, Talent, Employee Learning and Engagement, and Payroll. To subscribe, please complete our form.
---
Employee Learning and Engagement  
HR-ELE Team to host TEDxVanderbiltUniversity Women on Friday, December 10th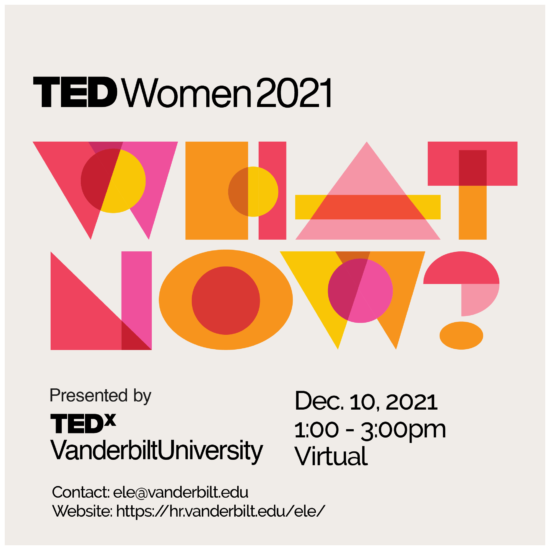 We are excited to announce that ELE will be hosting a virtual TEDxVanderbiltUniversity event on December 10th featuring University leadership. 
TEDxVanderbiltUniversity has offered a platform to over 50 students, faculty, staff and alumni who have stepped into the red circle and delivered their idea worth spreading for over 6 years now.  
On December 10, we will bring you curated talks from TED Women in California and 3 women leaders from our community to answer the question asked by this year's theme: "What Now?"  
What a time it has been! The past year, going on two years, has upended so much for so many, and forced global reckonings with systems, processes and policies that too often let us down. We know that women have been disproportionately impacted by the pandemic. So… what now? You'll hear from speakers who are imagining new possibilities and exploring new ideas for how we might live and work better together in the years to come. We hope that you'll join us as we envision a future we can build together here at Vanderbilt and beyond. 
Our Vanderbilt University speakers will include:  
C. Cybele Raver, Ph.D., Provost and Vice Chancellor for Academic Affairs 
Candice Storey Lee, Ed.D., Vice Chancellor for Athletics & University Affairs and Athletics Director 
Kathleen Seabolt, Ed.D., Executive Director of the Vanderbilt Child and Family Center.   
Register below to join us virtually on December 10, 1:00 PM CST: 
https://vanderbilt.zoom.us/webinar/register/WN_oj1Q4wk3RVG5oBI7NOcBdg  
Learn more about TEDxVanderbiltUniversity: 
http://www.tedxvanderbiltuniversity.com/  
Compliance Fundamentals: Manager Responsibilities at Vanderbilt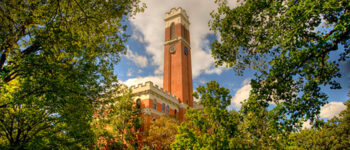 Compliance Fundamentals is intended for leaders who have staff reporting into them as well as Administrative Officers & Administrative Managers.
Whether you're new to Vanderbilt, a newly hired or promoted leader or worked here for a while and need a refresher, please consider registering for this learning opportunity.
All sessions are virtual.
Module 2: Monday, December 6, 2021, 8:30 a.m.- noon
Topics include:
Workplace accommodations
FMLA
Workers' Compensation
Module 3: Wednesday, January 12, 2022, 8:30 a.m. – noon
Topics include:
Protection of Minors
Wage & Hour, independent contractors, and working out of state
Conflict of Interest
Labor Relations
Leaders and subject matter experts from Equal Opportunity and Access, the Office of Audit, Risk, & Compliance, Title IX, Equity, Diversity, and Inclusion, HR Consulting, Employee and Labor Relations, Office of Conflict of Interest and Commitment Management, and Protection of Minors will deliver the program's content.
Please note that you can attend all three modules or just one or two depending on your learning needs. Also, you do not have to complete Modules 1–3 in sequence. We will begin another round of the modules in Spring 2022.
To register, visit Oracle Learning and search "HRVU Compliance Fundamentals." All sessions will be virtual.
NOTE: The Office of General Counsel will also be present to assist with questions.
---
The Hybrid Hub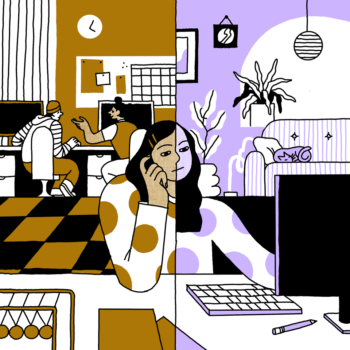 VU Hybrid Work Resources:
Vanderbilt University's Hybrid and Remote Work Policy for Staff
Vanderbilt University's Hybrid and Remote Work Toolkit
Additional Resources:
Want Hybrid Work to Succeed? Trust, Don't Track, Employees
American Psychological Association | The Future of Work: 5 Questions for Tsedal Neeley
How To Successfully Make A Hybrid Work Setup Work For You And Your Boss: Life Kit
Reimaging Higher Education for the Age of Flexible Work
HBR: Managing Introverts and Extroverts in the Hybrid Workplace
Deloitte's Return to Campus: Perspectives from Higher Education Leaders
---
Did You Know…?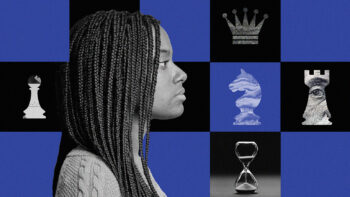 "Managers can make or break a team, yet surprisingly, the majority of today's business leaders haven't received any formal management training. A report from CareerBuilder revealed that 58% of managers have never participated in management training."
---
Virtual & Community Events 
CliftonStrengths (via LinkedIn) Presents: How to Develop Your Strengths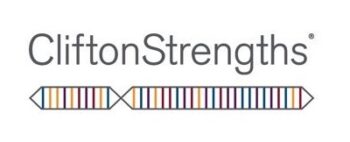 If you can benefit from learning how to develop your top strengths, don't miss this webinar. Join Jim Collison and Austin Suellentrop from Gallup to learn tips and best practices for developing your strengths.
Date: Tuesday, December 7, 2021   |   Time: 12pm – 12:30pm CST
TalentSmart EQ (via LinkedIn) Presents: Why Good Employees Leave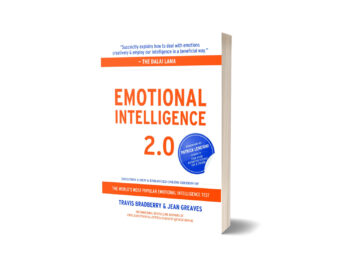 Why do good employees leave?…AND more importantly, what you can do to stop them from leaving! If you are a leader of people or a person who cares about people, this webinar is the place to be. Explore what makes an organization emotionally intelligent and learn key EQ strategies to avoid the dreaded beginning of the year exodus before it even begins.
Date: Thursday, December 9, 2021   |   Time: 12pm – 1pm CST
Career Thrivers to Host The Living & Leading Well Retreat

The Living & Leading Well Retreat is a 3-day weekend, all-inclusive leadership & wellness retreat for impact-driven women.
Topics of discussion include:
Mental health
Career and leadership development planning
Personal branding
Finding your voice & advocating for yourself
Presenting with confidence
Leader & employer branding through leveraging LinkedIn
Date: December 10-12, 2021   |   Click here for details.
---
Additional Learning Resources
FEATURED TALK
TED  | How to Turn A Group of Strangers Into A Team
Listen in less than 15 minutes!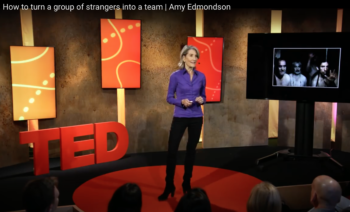 Need inspiration for making a positive difference through team effort? Watch Amy Edmondson's 2017 talk on "teaming" and discover the elements needed to turn a group of strangers into a quick-thinking team that can nimbly respond to challenges.
SUGGESTED READING
(Sherilyn George-Clinton, The NeuroLeadership Institute)
How to Build Stronger Relationships with Colleagues in the Zoom Era
(Suzanne Oliver, Wall Street Journal)
This Is What Happens in a Workplace Right Before Burnout Hits
(Jennifer Alsever, Fortune)
RECOMMENDED LEARNING
Achieve Your Learning Goals– Tap Into Skillsoft Books and Videos!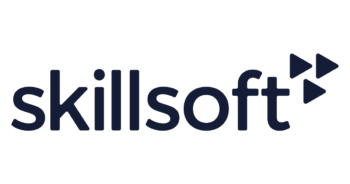 Skillsoft Books and Videos offers you access to a library of more than 40,000 audiobooks, videos, live events, and related content. You can locate this wealthy resource under Learning Item Number OLC930045 in Oracle, or simply visit Oracle Learning to enroll.
NOTE: You must use Mozilla Firefox to access the library. 
---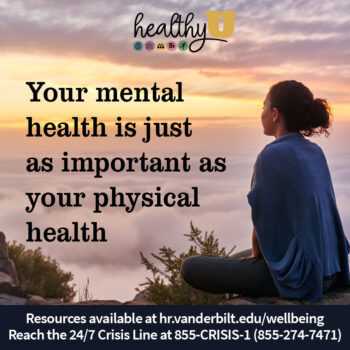 ---
Communicate & Share Your Ideas
Got content suggestions? We'd love to hear from you. Email us your questions, thoughts, suggestions or requests for the newsletter or workshops and trainings at ele@vanderbilt.edu. Continue to encourage your teams and colleagues to opt-in to Rooted in Learning. Also, please note that a Vanderbilt email address is required to subscribe.
Happy Learning!
The Employee Learning and Engagement Team