The Editor's Note
Hello,
Happy Monday! Keeping it short and sweet this week, please be sure to check the hybrid-remote work for this week's features. Additionally, check out the ELE events section if you haven't already signed up for our last couple of July workshops.
Enjoy!
---
Weekly Work Gem
"There's something inside you that made you keep trying despite everyone who told you to quit." – Shane Koyczan
---
Employee Learning & Engagement Events
UPCOMING SUMMER WORKSHOPS (**Register using the link at the end of this section)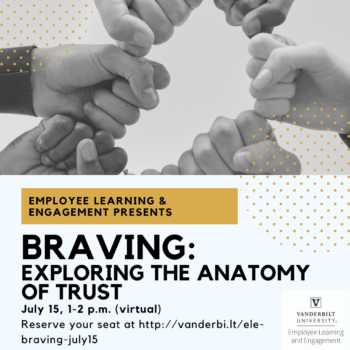 If you're familiar with Brene Brown's work on the anatomy of trust, then don't miss this workshop. We will highlight trust as the foundation to building and maintaining healthy workplace relationships. Register today for this July 15th event.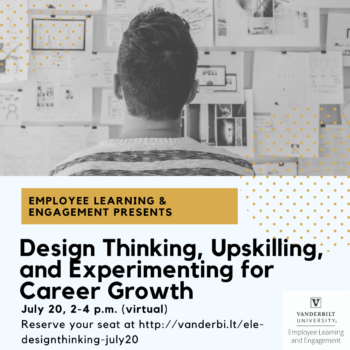 Interested in career growth? In this workshop you will explore design thinking, upskilling, and experimenting and the value they bring as professional tools. Sign up for this event, scheduled for July 20th, 2pm – 4pm CST.
**To register and learn more about upcoming workshops, please visit our website here. You can also view what's on the horizon and register for future events.
---
*NEW* The Hybrid Hub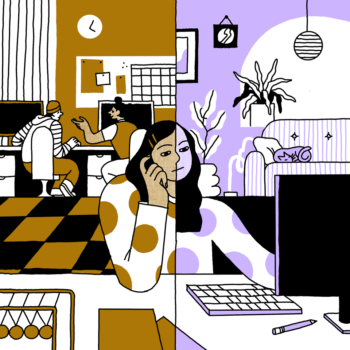 Whether you're already immersed in a flexible, hybrid work world, or headed that way, check out the list of remote-hybrid work resources below. This week's list features Microsoft Office Quick Starts and Zoom resources. Dig in and learn something new, or enhance your user experience by adding to what you already know.
MICROSOFT OFFICE
ZOOM
Optimizing performance in low bandwidth environments 
---
Campus Partner Opportunities
The Margaret Cuninggim Women's Center Upcoming Events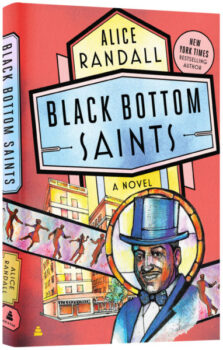 Inclusive Book Group to discuss Alice Randall's Black Bottom Saints 
The Margaret Cuninggim Women's Center in partnership with the Jean and Alexander Heard Libraries and the Robert Penn Warren Center for the Humanities will host a virtual discussion of Alice Randall's soon to be released book, Black Bottom Saints. Advance registration is required (see below). A limited number of books are available for free; if interested, contact mary.g.lindstrom@vanderbilt.edu.
Date: Thursday, July 22, 2021   |   Time: 1pm CST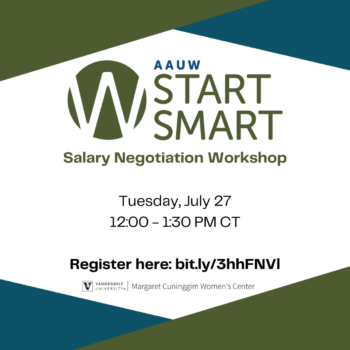 AAUW Start Smart Salary Negotiation Workshop
Date: Tuesday, July 27, 2021   |   Time: 12pm – 1:30 PM CT (virtual)
Contact Brianna Nesbitt at Brianna.nesbitt@vanderbilt.edu for any questions.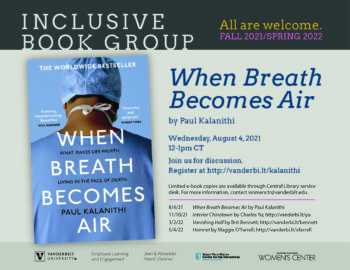 The Margaret Cuninggim Women's Center in partnership with ELE and the Jean & Alexander Heard Libraries to Host A Discussion of Paul Kalanithi's When Breath Becomes Air
Date: Wednesday, August 4, 2021   |   Time: 12pm – 1pm CST
NOTE: A limited number of books are available for attendees of this event. Sign up here for your copy and join the discussion!
Upcoming 'Disrupting Everyday Bias' Sessions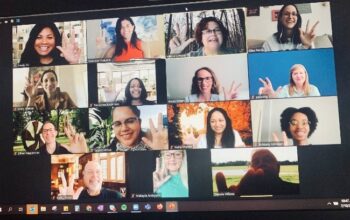 Date: Monday, July 26, 2021   |   Time: 1pm – 3pm CST
Register via Oracle Learning here.
---
Did You Know…?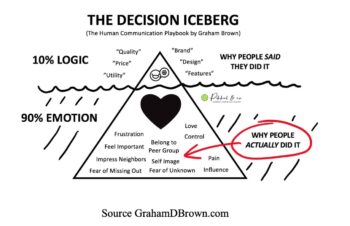 "So at the point of decision, emotions are very important for choosing. In fact even with what we believe are logical decisions, the very point of choice is arguably always based on emotion." Jim Camp, BIG THINK
Read more about the role emotions play in decision making here.
---
Virtual & Community Events
Deloitte Presents: Work Better Together – Why Workplace Relationships Matter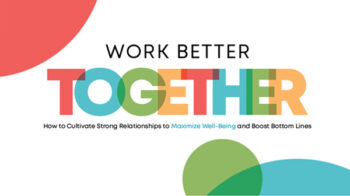 Join authors Jen Fisher and Anh Phillips for a discussion and launch of the new book, "Work Better Together: How to Cultivate Strong Relationships to Maximize Well-Being and Boost Bottom Lines." "Work Better Together explains why workplace relationships matter and provides practical strategies for creating a culture of authentic and trust-based relationships that boosts retention, productivity, profitability, and well-being.
Date: Tuesday, July 13, 2021   |   Time: 11:30am – 12pm CST
Desire 2 Learn (D2L) Presents: You Don't Want a Culture of Learning Innovation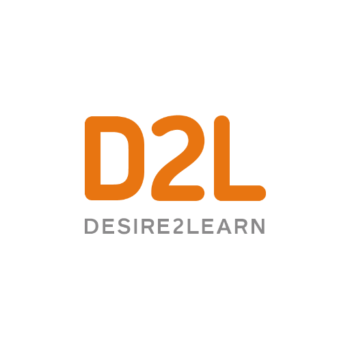 During this webinar you will explore how to:
Utilize the latest frameworks in organizational psychology.
Create efficiencies through strategic technology.
Tap into resources across multiple stakeholder groups.
Join Dr. Jeff D. Borden, Chief Academic & VP of Academic Affairs at D2L, for this free online event as he shares a blueprint for such initiatives as they are leveraged in formal, Higher Education settings to create a culture of learning innovation, at scale, across the entire organization. While reimagining some old processes, strategic learning innovation can help us move forward and allow us to solve some longtime problems and address others before they manifest themselves.
Date: Tuesday, July 22, 2021   |   Time: 2pm ET
---
Additional Learning Resources
FEATURED PODCAST
Hybrid Work Is Here to Stay. Now what? | HBR Ideacast
Listen in less than 30 minutes!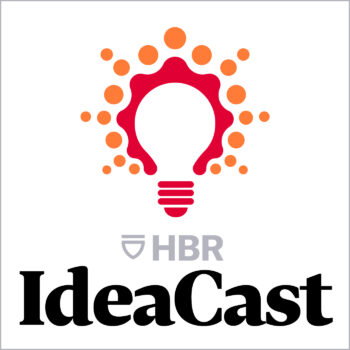 If you're wondering whether hybrid work is just a fad, hear what Stanford professor, Nicholas Bloom has to say about it. "… hybrid represents a great trade-off between the benefits of being in-person, which is better innovation, typically better creativity, and the ability to build office culture, versus the benefits of not having to go into the office, which enables you to work quietly at home and avoid the painful commute."
SUGGESTED READING
3 Ways Leaders Can Help Ease Workplace Stress and Avoid Employee Burnout
(Marcel Schwantes, Business Insider)
Stress Relief When Working Remotely: How to Scale up Social- Not Physical- Contact
(Nikki Vivian, HERC)
3 Ways to Create A Work Culture That Brings out the Best in People
(Chris White, Ideas.TED.Com)
RECOMMENDED LEARNING
Got Summer Learning Goals? Tap Into Skillsoft Books and Videos!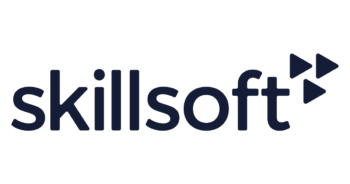 Skillsoft Books and Videos offers you access to a library of more than 40,000 audiobooks, videos, live events, and related content. You can locate this wealthy resource under Learning Item Number OLC930045 in Oracle, or simply visit Oracle Learning to enroll.
NOTE: You must use Mozilla Firefox to access the library. 
---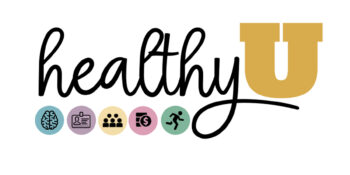 For a healthy dose of information, resources, inspiration, or even delicious recipes, opt-in to the HealthyU distribution list at wellbeing@vanderbilt.edu.
View the most recent edition here!
---
Communicate & Share Your Ideas
Got content suggestions? We'd love to hear from you. Email us your questions, thoughts, suggestions or requests for the newsletter or workshops and trainings at ele@vanderbilt.edu. Continue to encourage your teams and colleagues to opt-in to Rooted in Learning. Also, please note that a Vanderbilt email address is required to subscribe.
Happy Learning!
The Employee Learning & Engagement Team