The Editor's Note
Hello,
I hope you've been able to take advantage of the warm whether and sunshine, as it is a great way to keep our spirits lifted and enjoy what nature has to offer. This is especially important as many of us make the transition back to the office and campus life. This week's newsletter includes a few resources to review that can hopefully help make the transition smooth and manageable, both mentally and physically.
In the meantime, let's continue to tap into opportunities that help us maintain the spirit of learning and growing.
Enjoy!
---
Weekly Work Gem
"When people give you feedback, look for grains of truth before you dismiss the whole conversation." – Mellody Hobson
---
Employee Learning & Engagement Events
UPCOMING SUMMER WORKSHOPS (**Register using the link at the end of this section)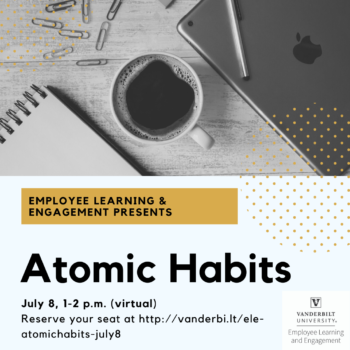 If you're ready to trade in old or ineffective habits for newer, more productive ones, then this workshop was designed with you in mind. Based on the book, Atomic Habits, by James Clear, join us on July 8th, 1pm – 2pm CST for this habit-focused workshop. Come ready to learn and leave ready to develop and practice new habits!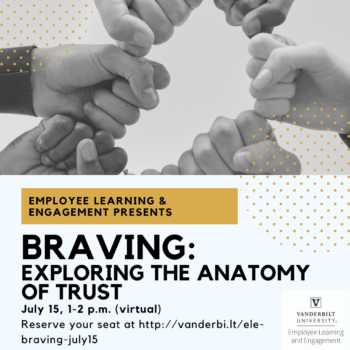 If you're familiar with Brene Brown's work on the anatomy of trust, then don't miss this workshop. We will highlight trust as the foundation to building and maintaining healthy workplace relationships. Register today for this July 15th event.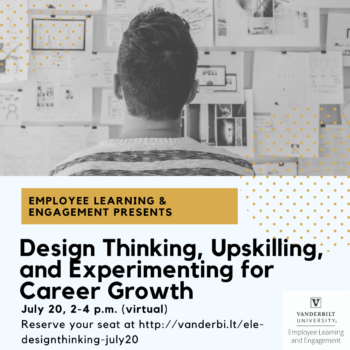 Interested in career growth? In this workshop you will explore design thinking, upskilling, and experimenting and the value they bring as professional tools. Sign up for this event, scheduled for July 20th, 2pm – 4pm CST.
**To register and learn more about upcoming workshops, please visit our website here. You can also view what's on the horizon and register for future events.
---
Campus Partner Opportunities
The Vanderbilt University Alumni Association Partners with LAVA (the LGBTQIA+ Association of Vanderbilt Alumni to Present | 'Dores in Dialogue: A conversation on Bostock v. Clayton County and the rise of anti-LGBTQIA+ legislation
.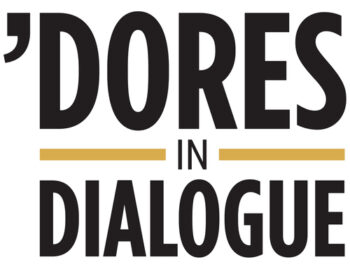 Bostock v. Clayton County was a 2020 Supreme Court case that ruled that discrimination on the basis of sexual orientation or gender identity violates Title VII of the Civil Rights Act of 1964. Join us for this important discussion on the ruling's ongoing relevance in American jurisprudence amid the recent increase of anti-LGBTQIA+ legislation.
Date: June 22, 2021   |   Time: 11am – 12pm CST
The Vanderbilt Leadership Enrichment Program Now Accepting Applications through July 9th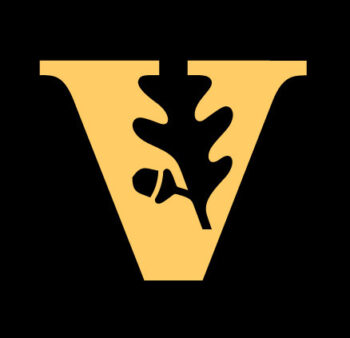 Applications are now being accepted for the Vanderbilt Leadership Enrichment program. VLE is designed to develop key leadership skills and competencies for staff who are managers or operational leaders demonstrating high potential, and whose leadership position is between frontline supervisor and director.
This university-wide program consists of eight sessions offered monthly from September through April. The program aims to help participants enhance their leadership self-awareness and increase their institutional knowledge. VLE will help participants develop their ability to work effectively with a team, lead during times of change, manage both complex and simple projects, deal with conflict, and set departmental goals and direction.
Leaders interested in VLE should apply online by Friday, July 9th, at 5pm CST. If applying for the first time, please complete the application form. For candidates who have applied before, please complete the reapplication form.
The health and safety of the Vanderbilt community is a top priority. In adherence to Return to Campus guidelines, a hybrid VLE experience—including in-person and virtual participation—is anticipated for the upcoming academic year. Learn more about the university's Return to Campus guidelines.
Please direct all inquiries to ele@vanderbilt.edu.
Upcoming 'Disrupting Everyday Bias' Sessions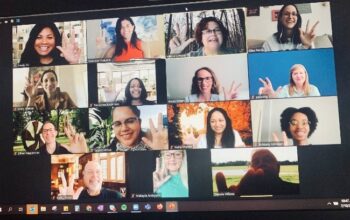 Register for upcoming sessions via Oracle Learning here.
Date: July 26, 2021   |   Time: 1pm – 3pm CST
---
Did You Know…?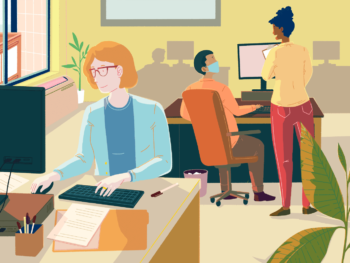 Did you know that over two-thirds of workers have voiced a concern for returning to the post-pandemic workplace? That's not to say there aren't mixed feelings about returning to work. While a good portion of workers may be dreading the transition back to the office, some are looking forward to it. "Many workers are looking forward to reconnecting with colleagues and a sense of normalcy in the workplace, says Renee A. Exelbert, PhD, a licensed psychologist and founding director of The Metamorphosis Center for Psychological and Physical Change." To learn more about making a stress-free transition back to the workplace, visit verywell mind. 
If you are feeling the overwhelm of returning to work, we have a team of dedicated health and wellness professionals available to Vanderbilt University faculty, staff and postdocs. Visit Work/Life Connections to explore available resources.
---
Virtual & Community Events
The NeuroLeadership Institute Presents: Your Brain at Work LIVE – The Neuroscience of In-Group and Out-Group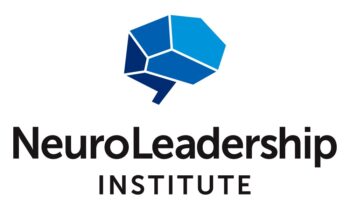 During this webinar, Co-Founder and CEO of the NeuroLeadership Institute, David Rock, will discuss the neuroscience of in-groups and out-groups in workplace culture with Harvard professor, Dr. Jason Mitchell.
Date: Friday, June 25, 2021   |   Time: 12pm – 1pm ET
---
Additional Learning Resources
FEATURED PODCAST
PIVOT with Jenny Blake | Embrace Your Onlyness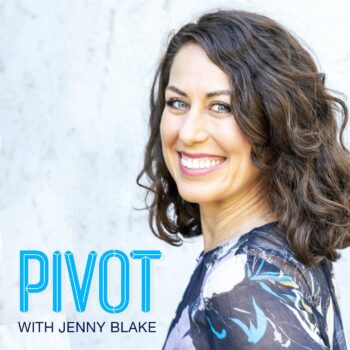 What is the difference between uniqueness and Onlyness? Nilofer Merchant is here to help us figure out how the room changes when we walk in, how to turn feeling othered or overworked into opportunities to help ourselves and everyone around us shine.
SUGGESTED READING
Here's How the Pandemic Changed the Future of Work
(Liesl Nielsen, Qualtrics)
What Burnout Really Means, and What Bosses and Employees Can Do About It
(Angela Haupt, The Washington Post)
How to Adjust Back to On-Campus Work
(HigherEdJobs, Justin Zackal)
RECOMMENDED LEARNING
Got Summer Learning Goals? Tap Into Skillsoft Books and Videos!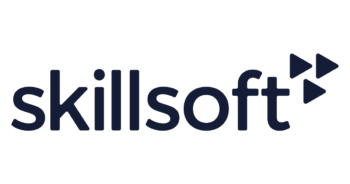 Skillsoft Books and Videos offers you access to a library of more than 40,000 audiobooks, videos, live events, and related content. You can locate this wealthy resource under Learning Item Number OLC930045 in Oracle, or simply visit Oracle Learning to enroll.
NOTE: You must use Mozilla Firefox to access the library. 
---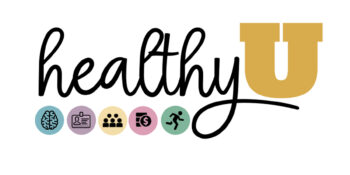 For a healthy dose of information, resources, inspiration, or even delicious recipes, opt-in to the HealthyU distribution list at wellbeing@vanderbilt.edu.
View the most recent edition here!
---
Communicate & Share Your Ideas
Got content suggestions? We'd love to hear from you. Email us your questions, thoughts, suggestions or requests for the newsletter or workshops and trainings at ele@vanderbilt.edu. Continue to encourage your teams and colleagues to opt-in to Rooted in Learning. Also, please note that a Vanderbilt email address is required to subscribe.
Happy Learning!
The Employee Learning & Engagement Team