The Editor's Note
Hello,
Welcome to June 2021! It almost seems as though we blink once and a new month appears. As we continue to navigate 2021 I'm sure we'd all like to make good use of our time, especially since it seems to be moving so fast. Ever heard of 'est ethic? In last week's PodTalks @ Vandy we discussed resting as hard as you work. In reflecting on the session I am reminded of our discussion, which helped my reframe my ideas around rest. When one speaks of 'rest ethic,' this is more of a reference to prioritizing periods of time in which we can recover, be inspired and generate new ideas. You might spend this time journaling or doing something reflective, or simply just doing whatever it is that brings you fulfillment. Developing our rest ethic ultimately benefits us in our work, personal lives and beyond. Below you'll find a book feature related to this topic. If you're looking for a great read to get into this summer, be sure to add our book feature to your list.
On another note– it's PRIDE Month! If you haven't already learned about the origins and history of PRIDE Month, or if you'd simply like to learn some ways to celebrate, be sure to click here. You'll find more on the history with a handy timeline, a few stats, as well as an overview of how PRIDE Day is celebrated globally. Per usual…
Enjoy!
---
Monday Inspiration
"You cannot get the full potential of people in your business if people have to hide who they are. And cannot contribute to the organization because they are scared of the impact it will have on their career progression." – Alan Joyce
---
Employee Learning & Engagement Events
UPCOMING SUMMER WORKSHOPS (**Register using the link at the end of this section)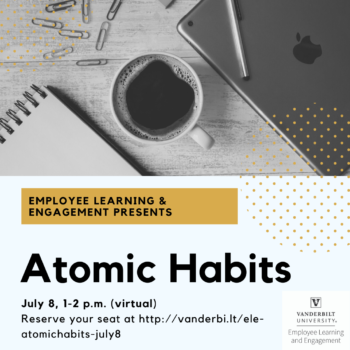 If you're ready to trade in old or ineffective habits for newer, more productive ones, then this workshop was designed with you in mind. Based on the book, Atomic Habits, by James Clear, join us on July 8th, 1pm – 2pm CST for this habit-focused workshop. Come ready to learn and leave ready to develop and practice new habits!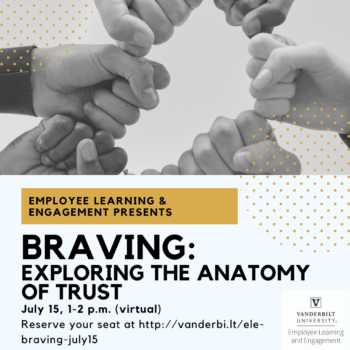 If you're familiar with Brene Brown's work on the anatomy of trust, then don't miss this workshop. We will highlight trust as the foundation to building and maintaining healthy workplace relationships. Register today for this July 15th event.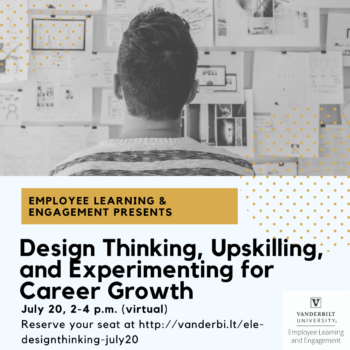 Interested in career growth? In this workshop you will explore design thinking, upskilling, and experimenting and the value they bring as professional tools. Sign up for this event, scheduled for July 20th, 2pm – 4pm CST.
**To register and learn more about upcoming workshops, please visit our website here. You can also view what's on the horizon and register for future events.
---
Campus Partner Opportunities
Upcoming 'Disrupting Everyday Bias' Sessions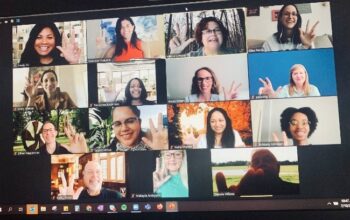 Register for upcoming sessions via Oracle Learning here.
'The Business of VU' Now Accepting Applications for Fall 2021 Cohort

Interested in learning about the business operations of Vanderbilt University? The Business of VU program is now accepting applications for its fifth cohort. The application deadline is June 7th. Diverse perspectives from students, faculty, and staff are highly welcomed and encouraged. By late July notification of acceptance in the cohort will be announced to 35 participants for this engaging experience. Be sure to visit the Financial Operations and Planning website to learn more and apply.
Developmental Learning with the Vanderbilt Child and Family Center's Owl Program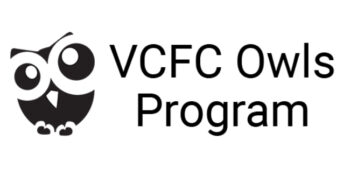 If you're looking for a way to enhance your work-life balance while providing a developmental learning opportunity for your kindergartner, consider the Owls Program! With a focus on 21st Century learning skills, the program emphasizes creativity, communication, collaboration, and critical thinking.
The program is open to children turning five years of age on August 15th and school begins on Monday, August 9, 2021. VCFC accepts rolling applications from employees of VU, VUMC, and families in the community (three more enrollment spots are available). To learn more, visit the VCFC Owls Program website.
---
Did You Know…?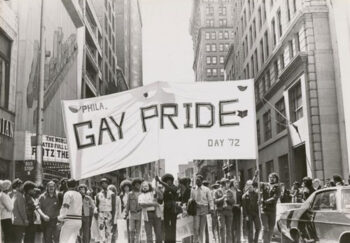 "Pride parades weren't always called Pride parades. When early Pride events started, they were more militant, and were more often referred to as marches. "Gay Liberation" or "Gay Freedom" were more common names for those marches. As militancy slowly decreased in the 1980s and 1990s, events moved toward a parade-structure and the "Pride" language. The photo above is from the 1983 Lesbian Strength March in London, where militant language is being used alongside the language we commonly see at Pride parades today. Photo via WikiCommons." – pride.com
---
Virtual & Community Events
Adam Grant & Abby Wambach: From Languishing to Flourishing

In "Adam Grant & Abby Wambach: From Languishing to Flourishing," renowned organizational psychologist Adam Grant and Olympic champion Abby Wambach will provide concrete takeaways for the Team USA community on how we can build resilience and uncover our potential during challenging times. Drawing on evidence and decades of leadership experience and expertise, Grant and Wambach will share advice on how to lead, motivate, maintain flexibility and strengthen the cultures within our teams and organizations.
The event takes place on June 4th at 12pm ET. Register for the event here.
Fidelity Investments and OneUnited Bank Present: #OneTransaction to Close the Racial Wealth Gap


This Juneteenth, join Fidelity Investments for a special event. Together with OneUnited Bank—the largest Black owned bank in America and first Black owned digital bank—and Visa, Fidelity Investments is excited to offer a financial conference to focus on the #OneTransaction that will help close the racial wealth gap and create generational wealth for your family and friends.
Date: June 19, 2021 (Juneteenth)   |   Time: 1:00 p.m. to 6:00 p.m. ET
Registration is now open, but limited. Don't miss your chance to hear this All-Star lineup of presenters as they discuss the "One Transaction" that made the difference for them. Special guests include: Tiffany Haddish, Daymond John, Tiffany "The Budgetnista" Aliche, and many more.

By registering for the event, you may receive follow up emails and promotional messages from OneUnited Bank that are not monitored or endorsed by Fidelity Investments.  To opt out of these messages, register for the conference and then click here to unsubscribe to update your communications preferences.
---
Additional Learning Resources
FEATURED PODCAST
The Forum on Workplace Inclusion Podcast | Developing Manager Inclusion Habits in the Virtual Workplace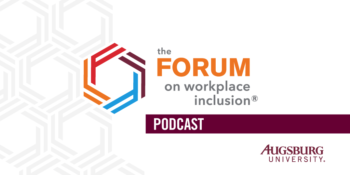 When the pandemic hit, many of us were forced to take a leap into the future with virtual work– no training or manual included. Nevertheless, managers and their teams showed up and adapted to this new way of work. This podcast episode journeys through and discusses ways to develop managers and help them build healthy virtual team cultures.
SUGGESTED READING
6 Ways to Look More Confident During a Presentation
(Kasia Wezowski, Harvard Business Review)
9 Ways to Improve Your Personal Development Skills
(Indeed Editorial Team, Indeed)
Feeling Anxious? The Way You Breathe Could Be Adding to It
(Kira M. Newman, IDEAS.TED.COM)
RECOMMENDED READING
Add this to your summer reading list!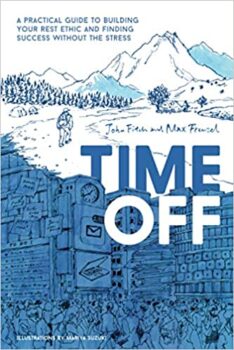 "Time Off: A Practical Guide to Building Your Rest Ethic and Finding Success Without the Stress reveals how history's greatest minds, as well as some of the most successful leaders, thinkers, and creatives of today, found success by practicing a more balanced approach to work and life. Embracing their insights on how constant hustle can be your worst enemy, you will realize that time off means much more than just taking a break. By learning how to slow down, you will rediscover a more fulfilled and versatile version of yourself and unlock your true creative potential." – goodreads
---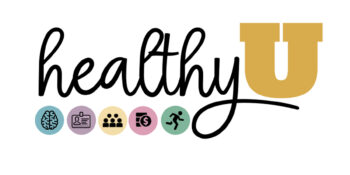 For a healthy dose of information, resources, inspiration, or even delicious recipes, opt-in to the HealthyU distribution list at wellbeing@vanderbilt.edu.
View the most recent edition here!
---
Communicate & Share Your Ideas
Got content suggestions? We'd love to hear from you. Email us your questions, thoughts, suggestions or requests for the newsletter or workshops and trainings at ele@vanderbilt.edu. Continue to encourage your teams and colleagues to opt-in to Rooted in Learning. Also, please note that a Vanderbilt email address is required to subscribe.
Happy Learning!
The Employee Learning & Engagement Team