The Editor's Note
Hello,
It's a fantastic week to load up on learning! Not only is April Sexual Assault Awareness Month, it is also a time when diversity is celebrated. From Autism Awareness to National Arab American Heritage Month, there's a lot to explore and commemorate. To add to all that, it's also National Volunteer Month, which was founded in 1991 as a way to encourage volunteerism at a young age.
With Vanderbilt University planted in the heart of The Volunteer State, I suppose volunteering might come naturally to some. If this isn't something that has been top of mind for you during the pandemic, that is completely understandable. Perhaps this is a time in which we can tap into our creativity and ingenuity and find a means to serve our community. If you're looking for ways to safely volunteer, Hands On Nashville is a great place to start.
In the meantime, please explore the diversity of learning opportunities sprinkled throughout this week's Rooted in Learning. 
Enjoy!
---
Monday Inspiration
"… Learn as if you were to live forever." —  Mahatma Gandhi
---
Employee Learning & Engagement Events
CREATING PRESENTATIONS THAT STICK: DESIGN PRINCIPLES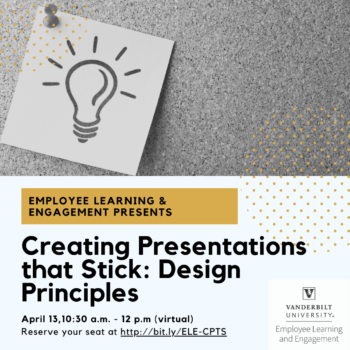 Tuesday, April 13th, 10:30am – 12pm CST
FIERCE CONVERSATIONS: ACHIEVING SUCCESS AT WORK AND IN LIVE ONE CONVERSATION AT A TIME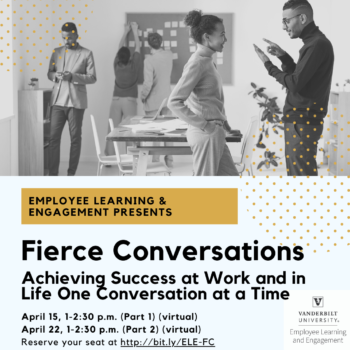 Part 1: Thursday, April 15th, 1pm – 2:30pm CST
Part 2: Thursday, April 22nd, 1pm – 2:30pm CST
EMPLOYEE LEARNING AND ENGAGEMENT PRESENTS: *NEW* VIRTUAL THOUGHT LEADER SERIES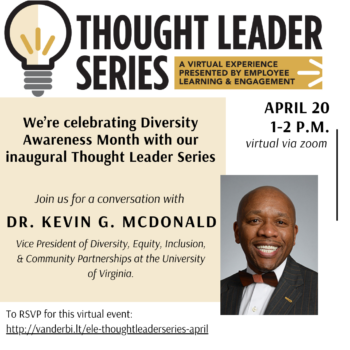 April marks Diversity Awareness Month, which serves as a time to recognize and celebrate the positive impact of diverse voices within our University, community, and society as a whole.
Join the Employee Learning & Engagement team in celebrating Diversity Awareness Month via our new Virtual Thought Leader Speaker Series! The inaugural session hosts Dr. Kevin McDonald, Vice President of Diversity, Equity, Inclusion, and Community Partnerships at the University of Virginia.
****To register and learn more about upcoming workshops, please visit our website here. You can also view what's on the horizon and register for future events.****
---
Campus Partner Opportunities
The Margaret Cuniggim Women's Center and the Provost Office for Inclusive Excellence Virtual Two-Day Workshop: Write to Change the World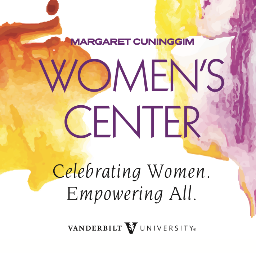 The two-day workshop will explore the source of credibility and how to establish it; how to present ideas quickly and powerfully under pressure; the components of powerful, evidence-based argument; the difference between being "right" and being effective; and strategies for making a greater impact in print, including how to escape a pigeonhole, how to preach beyond the choir, and how to frame an argument as part of a bigger picture—and yourself as part of a larger public conversation. Participants leave with an outline of an op-ed in hand and access to OpEd Project journalist mentors for individual follow-up.
Workshop Dates:
Monday, May 17th, from 10:00 a.m. CT to 1:30 p.m. CST
Tuesday, May 18th, from 10:00a.m. CT to 1:30 p.m. CST
Apply here. NOTE: Only those who can attend the entire two-day workshop will be eligible for a spot.
The application: Friday, April 23rd
Notifications of acceptance: by Monday, May 3rd
Faculty, graduate and professional students, postdoctoral fellows, and staff are all invited to apply.
If you have any questions, please email Brianna Nesbitt, Assistant Director, Women's Center, at Brianna.nesbitt@vanderbilt.edu
Upcoming 'Disrupting Everyday Bias' Sessions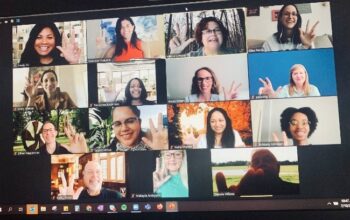 Register for upcoming sessions via Oracle Learning here.
April 21st: 1pm – 3pm CST; 10pm – 12am (two offerings)
May 27th: 10am – 12pm CST
July 26th: 1pm – 3pm CST
---
Did You Know…?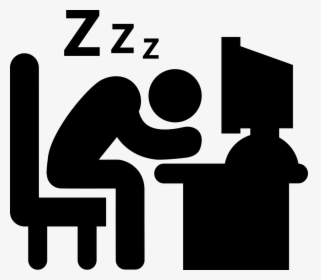 Did you know that about 35% of American adults get less than 7 hours of sleep per night on a regular basis? This is true according to the CDC. Factor in a pandemic and those numbers might be even worse. Greater Good Magazine highlights this topic and provides great resources to help you get better sleep. Click here and learn more about research-based tips to improve your sleep quality.
---
Virtual & Community Events
Cable Presents: Visionary Leadership with Jewel Burks Solomon, Head of Google for Startups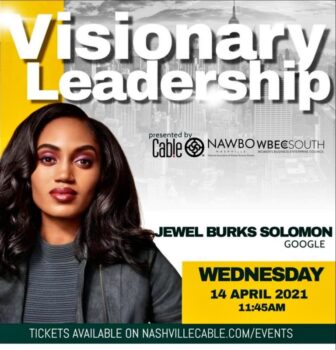 Are you ready for your vision to be a reality? Learn what it takes to make that happen at this upcoming event. Mark your calendar for Wednesday, April 14th, 11:45am – 1pm CST. Learn more and register here.
The Summit: Advancing Inclusion & Diversity in the Workplace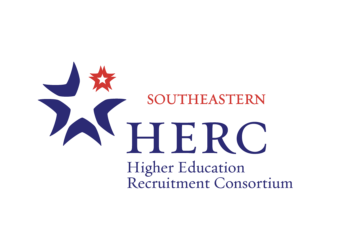 Are you ready to explore the benefits of diversity and inclusion for building campus community as well as the role they play in leadership, recruitment and retention? Then mark your calendars! The Summit will take place on Wednesday, May 19th, 8:30am – 4:00pm CST. To learn more and register for this event, click here.
Project Safe to Offer An Array of Programming for Sexual Assault Awareness Month (SAAM)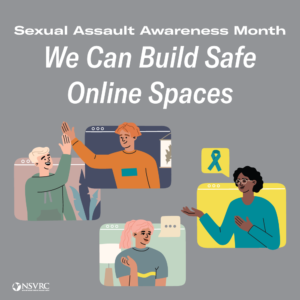 Project Safe will be offering educational programs and resources throughout the month that include an 8-session Empowerment Self-Defense course, campus sexual assault resources and so much more. This year's SAAM theme is "Creating Safe Online Spaces." To learn more about upcoming events and register, please visit their website.
---
Additional Learning Resources
FEATURED TALK
A TEDxVanderbiltUniversity Featured Talk by Antonella Valdivia | Si Se Puede Apoyar: Supporting Latinas in Higher Ed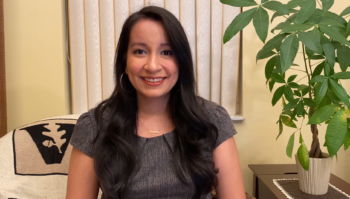 This week's featured talk comes from our very own TEDxVanderbiltUniversity. Antonella Valdivia, Program Coordinator for the Student Center for Social Justice & Identity, shares her idea worth spreading Si Se Puede Apoyar: Supporting Latinas in Higher Ed. Antonella's talk centers on the importance of supporting Latinx womxn at the college level and how this can shift the way we view college completion in the world of higher education. Through unique storytelling, relevant research, and focusing on a social justice-oriented and inclusive lens, Antonella's talk will inspire a new perspective on a common issue within colleges and universities.
TEDxVanderbiltUniversity, a TED licensed event, hosted its 6th annual show virtually this February and featured seven talented speakers from the Vanderbilt community. Check out each of their talks, linked below! If you are interested in becoming a TEDxVandy speaker, applications for our 2022 show will be available this fall and are open to all Vanderbilt students, faculty, staff, and alumni.
Si Se Puede Apoyar: Supporting Latinas in Higher Ed | Antonella Valdivia
Grittier Than You | Cait Kirby
Academic Epidemic: The Cost of College Drop Out | Ian Anderson
Greetings from Nowhere: Accurate Racial Education Matters | Daniel Mativo
Be Your Own Superhero | Jake Gordon
Life After a Hurricane | Cecelia Williams
Blockchain Will Revolutionize Higher Education | Lincoln Murr
SUGGESTED READING
7 Important Reasons to Unplug, Find Space, and Fight Technology Addiction
(Joshua Becker, Becoming Minimalist)
When the Winds Shift: Navigating Career Velocity, Part 1
(Janet Long of Widener University – NACE)
When the Winds Shift: Navigating Career Velocity, Part 2
(Janet Long of Widener University – NACE)
RECOMMENDED EXPERIENCE
Vanderbilt's Innovation Center, The Wond'ry, Presents A Day of Wond'ry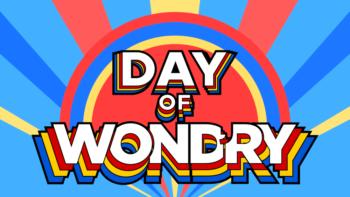 Join the Wond'ry for a "Day of Wond'ry" on May 12, 2021 from 4pm – 6pm CST in celebration of the great innovators who work hard and bring forth awe-inspiring projects and creations.
This year's fair will take place in Gather.town, a connection platform combining video conferencing with a 2D world to walk around in.
Register here for this fun-filled experience.
---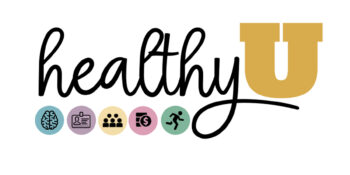 For a healthy dose of information, resources, inspiration, or even delicious recipes, opt-in to the HealthyU distribution list at wellbeing@vanderbilt.edu.
View the most recent edition here!
---
Communicate & Share Your Ideas
Got content suggestions? We'd love to hear from you. Email us your questions, thoughts, suggestions or requests for the newsletter or workshops and trainings at ele@vanderbilt.edu. Continue to encourage your teams and colleagues to opt-in to Rooted in Learning. Also, please note that a Vanderbilt email address is required to subscribe.
Happy Learning!
The Employee Learning & Engagement Team