The Editor's Note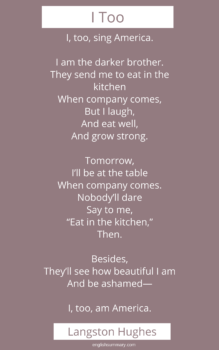 Hello,
Each year during Black History Month we highlight the contributions of Black Americans in various arenas. For many this is a time when new things are learned, or maybe it's an opportunity to go deeper and learn more about the things we're already familiar with.
For the remaining weeks of February, I'd like to showcase the work and writings of literary giants I've come to admire through the years. Today I'll be sharing a poem by one of the great leaders of the Harlem Renaissance, Langston Hughes. Please enjoy the poem, "I, Too" in reflection of the impact Hughes had on American culture through his writing. Learn more about the life and legacy of Langston Hughes here.
---
Monday Inspiration
"If they don't give you a seat at the table, bring a folding chair." —  Shirley Chisholm
---
This Moment in America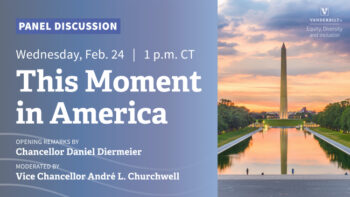 Register for the event here.
---
Campus Partner Opportunities
The Bishop Joseph Johnson Black Cultural Center to Celebrate Black History Month throughout February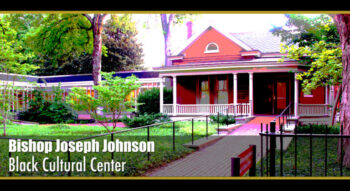 To learn more about daily and upcoming black history events for 2021, please visit: https://www.vanderbilt.edu/bcc/bhm-events/
NOTE: Multiple events are available to attend. Zoom links are listed on the website for virtual events.
Vanderbilt's Margaret Cuninggim Women's Center Upcoming Workshops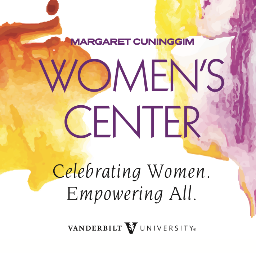 Leadership Skills – Wednesday, February 17th @ 12pm | Krystal Clark, Director of Employee Learning and Organizational Effectiveness
NOTE: All Work-Life Workshops are held via Zoom. For questions or accommodations, please contact Brianna Nesbitt at brianna.nesbitt@vanderbilt.edu. Sign up for the Women's Center Mailing List here.
Upcoming P.R.I.D.E. Training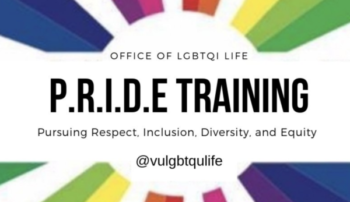 Spring 2021 Schedule
Feb 24th, 4:30pm – 8pm
April 7th, 10am – 2pm
Sign up here!
Upcoming 'Disrupting Everyday Bias' Sessions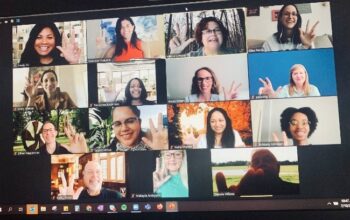 Feb 16th: 11am – 1pm CST
Mar 22nd: 9am – 11am CST
May 27th: 10am – 12pm CST
Register for upcoming sessions via Oracle Learning here.
---
Virtual & Community Events
Slalom Presents: Dare to Lead – Brad Jackson in Conversation with Brene Brown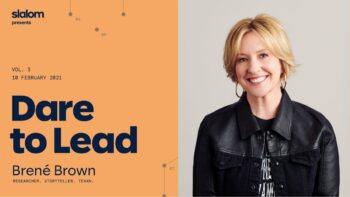 Wednesday, February 10th | Register here.
NOTE: Various 1-hour sessions are available. Learn more and select a convenient session using the registration link.
NACE Professional Development: Intent & Impact – Connecting Underrepresented Students & Employers Using A Virtual Meet-up Model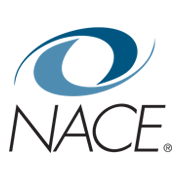 Thursday, Feb 11th, 1pm – 2pm ET | Register here.
Cost: $49 (member); $69 (nonmember)
(Susanne Donovan, Jhaakira Jacobs, Christie Vuoto – Villanova University)
---
Additional Learning Resources
FEATURED PODCAST
The Honest HR Podcast | Talking about Race Is Not Taboo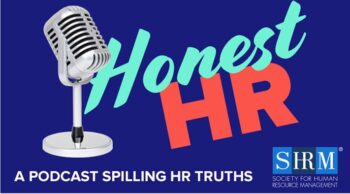 The Honest HR podcast dares to go there as it explores "the uncomfortable, ugly, complicated, and sometimes wonderful truths of the workplace" in easy-to-listen episodes that are typically less than an hour. Check out the most recent discussion on race, a topic often perceived as taboo. You don't have to be an HR pro to enjoy this workplace gem.
SUGGESTED READING
Top 3 Ways the Pandemic Changed the Work World
(Chaim Shapiro, NACE Blog)
How the Best Leaders Rethink and Unlearn What They Know
(Lindsay Blakely, Inc.)
Managing 'Cultural Taxation' and Combating Burnout: Tips and Resources for Underrepresented Faculty and Staff
(Chante Griffin, HERC – Higher Education Recruitment Consortium)
RECOMMENDED LEARNING
Fidelity Offerings: Professional Development & Online Live Courses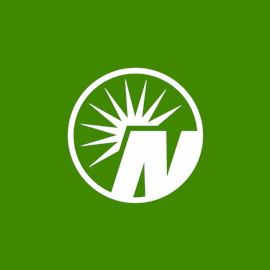 We know that many people have financial goals on their mind when beginning a new year. It's February and if you still looking for resources to help you make smart money moves, this is the perfect time to take advantage of Fidelity's education resources.
Visit your NetBenefits (see link below) homepage and click "Learn" to visit Fidelity's Learn Hub. Check out the featured topics and then scroll down to check out a host of on demand and live web workshops brought to you by Fidelity and Vanderbilt University including:
Create a Budget, Ditch Your Debt, and Start Building for the Future
Five Money Musts
Get a Handle on Your Current Student Loan Debt
Get Started and Save for the Future You
Identify and Prioritize Your Savings Goals
Invest Confidently for Your Future
Learn the Basics of When and How to Claim Social Security
Make the Most of Your Retirement Savings
Manage Unexpected Events and Expenses
Maximize Social Security in Your Retirement Strategy
Navigating Market Volatility
Organize, plan & own your future. Making Financial Health a Priority of Women
Prepare for the Reality of Health Care in Retirement
Preserving Your Savings for Future Generations
Quarterly Market Update
Take the First Step to Investing
Taking Control: 2 Ways to Start Feeling Good about your Finances
Turn Your Savings Into Retirement Income
Your College Savings Options
There's also a vast library of additional learning resources. All of these opportunities are FREE to you. Remember, you can log-in to Fidelity by visiting SkyVU at vanderbilt.edu/skyvu/ or visit netbenefits.fidelity.com.
---
Communicate & Share Your Ideas
Got content suggestions? We'd love to hear from you. Email us your questions, thoughts, suggestions or requests for the newsletter or workshops and trainings at ele@vanderbilt.edu. Continue to encourage your teams and colleagues to opt-in to Rooted in Learning. Also, please note that a Vanderbilt email address is required to subscribe.
Happy Learning!
The Employee Learning & Engagement Team