The Editor's Note
Hello,
As a newer employee I am grateful to be at Vanderbilt as the university recognized Dr. Martin Luther King Day as a paid staff holiday for the first time. Although his legacy is rich with numerous examples of fighting for justice and equality, one that I chose to reflect on was the sanitary workers' strike in Memphis, TN prior to his assassination. The previous night he had admonished sanitation workers to stay the course until they got their desired results. In essence he was telling them not to give up. This led me to think of how Dr. King himself persisted in fighting for the things his was passionate about—the things that could ultimately lead to all people having the dignity and respect they deserve in every aspect of life. As anyone might, he must have grown weary at times doing the work he dedicated his life to. Yet, he persisted. The lessen in this for me is to honor Dr. King's legacy by doing the same, persisting against the challenges and hardships life presents in various forms.
Personal Reflection: What part of Dr. King's legacy stands out to you as inspiration?
I hope you were able to participate in the virtual events that kicked off yesterday in partnership with the Chancellor's Lecture Series. I also hope the long weekend provided you with an opportunity to incorporate self-care and get recharged for the week ahead.
~TaShunda
---
A Word from Dr. King
"The function of education is to teach one to think intensively and to think critically. Intelligence plus character – that is the goal of true education." — Dr. Martin Luther King, Jr.
---
Upcoming TEDx VanderbiltUniversity Event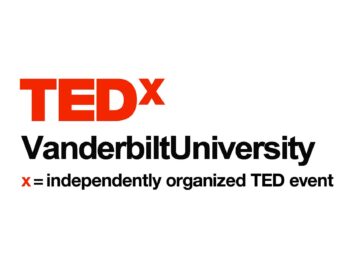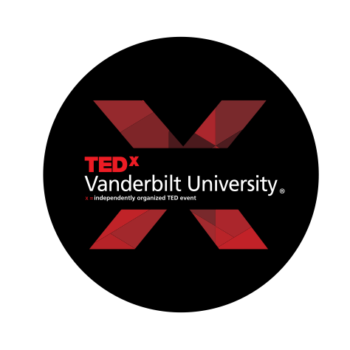 The Office of Student Leadership Development is excited to announce the 6th annual TEDx Vanderbilt University conference. Join them Sunday, February 7th, to hear eight members of the Vanderbilt community share their ideas worth spreading! Vanderbilt students, staff, faculty, alumni, and community members are all welcome to attend the virtual event.
Please be on the lookout in the coming weeks for information on how to access the virtual event, which takes place February 7th. Learn more about the speakers and event at: tedxvanderbiltuniversity.com
---
Professional & Career Planning
Have You Updated Your Oracle Profile Yet?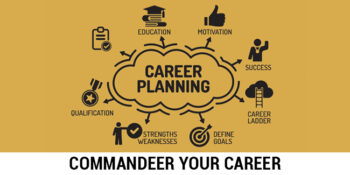 It's not too late! Get started with four easy steps:
Log into Oracle
Select the "Career and Performance" tile
Select "Skills and Qualifications"
Complete your Profile or import your LinkedIn profile
For more information, access the Oracle Recruiting Cloud for Internal Candidates module in Learning or email Employee Learning and Engagement at ele@vanderbilt.edu.
---
Campus Partner Opportunities
The Vanderbilt Chancellor's Lecture Series and the Project on Unity and the American Democracy

This project aims to heal societal divisions as we've seen the nation grow more polarized in recent times. Learn more about the project and how Vanderbilt plans to play a meaningful role in helping the nation heal ad unite at https://www.vanderbilt.edu/unity/.
Vanderbilt's Margaret Cuninggim Women's Center Upcoming Workshops
This lecture-based lunchtime program is for faculty, staff, graduate students, and postdocs. Work-Life Workshops cover a blend of self-care and professional development topics such as navigating organizational politics, salary negotiation strategies, stress management, mindfulness, and more.
Spring 2021 Schedule
Difficult Conversations – Thursday, January 21st @ 12pm | Lauren Dattilo, Ph.D., HSP, Clinical Psychologist, Work/Life Connections-EAP
Leadership Skills – Wednesday, February 17th @ 12pm | Krystal Clark, Director of Employee Learning and Organizational Effectiveness
Enneagram Workshop – Thursday, March 11th @12pm | Liz Perez, LMFT, Enneagram Specialist
Sign up for Work-Life Workshops here.
Upcoming P.R.I.D.E. Training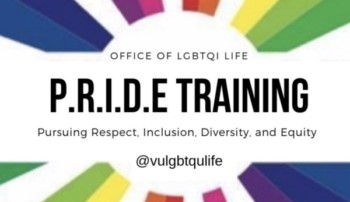 P.R.I.D.E. trainings are educational opportunities to show support and develop allyship within the Vanderbilt community. See below for upcoming training dates:
Jan 21st, 10am – 2pm
April 7th, 10am – 2pm
Sign up for the next training here!
Upcoming 'Disrupting Everyday Bias' Sessions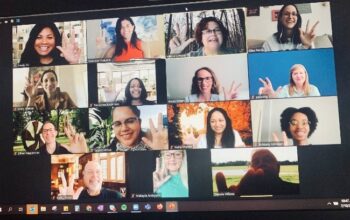 Register for upcoming sessions via Oracle Learning here.
Jan 27th: 1pm – 3pm CST
Feb 16th: 11am – 1pm CST
Mar 22nd: 9am – 11am CST
May 27th: 10am – 12pm CST
---
Virtual & Community Event
Forbes & Tata Consultancy Services: Women and the Way Forward
Thursday, Feb 4th 10am – 11:05am CST | Register here
---
Additional Learning Resources
FEATURED PODCAST
How to Be Awesome at Your Job | How to Get Ahead in Your Career by Developing Your Professional Value with Don Miller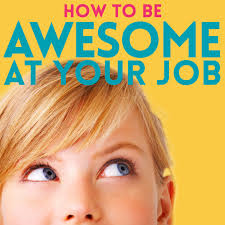 Enjoy in less than 1 hour!
Don Miller shares alternatives to career advancement that your title or degree may not afford you.
You'll learn: 
1) The critical skills an MBA doesn't teach you 
2) The harsh truth every professional must accept to succeed 
3) How to craft a compelling business case
SUGGESTED READING
Avoid Shame in the Diversity and Inclusion Conversation – Tools to Develop Diverse & Inclusive Workplace Cultures
 (Julie at Next Pivot Point)
Make the Most of Virtual Meetings by Learning to Reduce Your 'Distance Bias'
(David Rock and Ted Bauer, Neuroleadership Institute)
Why Does Tuesday Have Less "Personality" Than Other Days
(Frank T. McAndrew, Ph.D., Psychology Today)
RECOMMENDED LEARNING
Edx offered by Catalyst – Starts Jan 19th
Leading with Effective Communication (Inclusive Leadership Training)
(Dnika Travis, Alixandra Pollack, Jeff Barth – Catalyst)
---
Communicate & Spread the Learning Love
Now that we've reached 500 subscribers we would like to continue expanding our reach. Keep encouraging your teams and colleagues to opt-in to Rooted in Learning. Also, please note that a Vanderbilt email address is required to subscribe. Email us your questions, thoughts, suggestions or requests for the newsletter or workshops and trainings at ele@vanderbilt.edu.
Happy Learning!
The Employee Learning & Engagement Team