Hello!
Thank you for being patient with Rooted in Learning today.
This is the last week of classes for what has been quite a special fall semester.
In celebration, here's a variety of resources outside of higher education that can provide you with new ideas to bring to your work.  Enjoy!
There will not be an edition of Rooted in Learning next week but RIL shall return the week of November 30th with some exciting announcements.
Join us for Thankful Thursday

Build a gratitude practice into the rest of November. "People who regularly practice gratitude by taking time to notice and reflect upon the things they're thankful for experience more positive emotions, feel more alive, sleep better, express more compassion and kindness, and even have stronger immune systems (happify Daily)".
Add this gratitude moment into your next team meeting or one-on-one with your supervisor.
What are you thankful for at Vanderbilt?
Mark your calendar for Thursday, November 19th and don't forget to take a moment for gratitude.
Weekly Resources
Campus Partner Learning Opportunities
Vanderbilt Chancellor's Lecture Series — TODAY!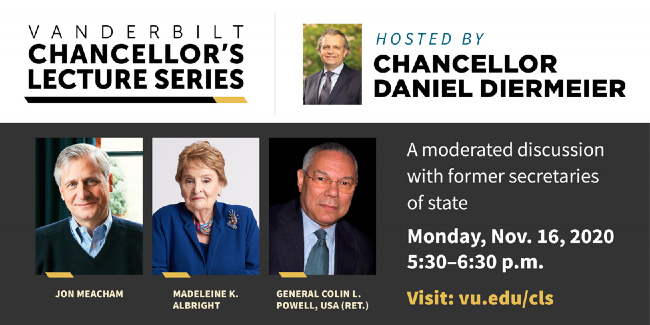 Monday, Nov. 16 | 5:30 p.m.- 6:30 p.m. via ZOOM Webinar
I am consistently impressed by the speakers who are a part of this series. Today's installment is hosted by Chancellor Daniel Diermeier in his first Chancellor's Lecture Series and features former secretaries of state, Madeleine K. Albright and Gen. Colin L. Powell, USA (Ret.) in conversation with Jon Meacham, Carolyn T. and Robert M. Rogers Chair in American Presidency.
You can still register for today's event here. Don't worry, if the ZOOM is full, you will be directed to YouTube. This event is FREE and open to Vanderbilt students, faculty, staff, alumni, and community members.
Remember to sign up for the Chancellor's Lecture Series mailing list to be notified of future events and you can view videos of previous events.
Native American Heritage Month | Student Center for Social Justice & Identity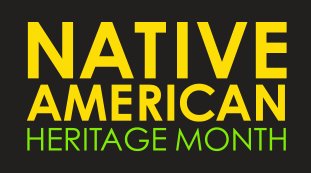 Native American Heritage Month (NAHM) is a time to intentionally celebrate the unique, rich, and diverse cultures, traditions, and histories of Native peoples while acknowledging the important contributions of Native people. NAHM is also an opportune time to educate the general public about tribes, to raise a general awareness about the unique challenges Native people have faced both historically and in the present, and the ways in which tribal citizens have worked to overcome these challenges (Student Center for Social Justice & Identity).
Native American Heritage Month 
Disrupting Everyday Bias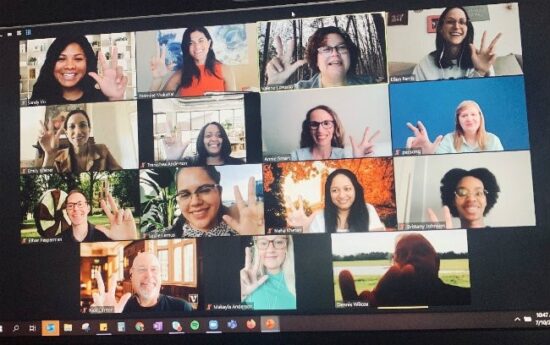 The "Disrupting Everyday Bias" workshops, hosted by Human Resources in collaboration with the Office for Equity, Diversity and Inclusion and the Provost's Office for Inclusive Excellence, have been extended through December due to strong interest and increased registrations within the university community.
In order to mitigate the negative impact of bias, participants are introduced to tools and strategies to disrupt everyday bias and create situations to make decisions in a more conscious manner. This workshop supports the university's ongoing efforts to address unconscious bias, and all staff are invited to participate in one of these sessions.
Nov. 30 – 9-11 a.m.
Dec. 8 – 9-11 a.m.
Dec. 11 – 9-11 a.m.
Dec. 15 – 8-10 a.m.
To register for one of the sessions, please visit Oracle Learning and search for "Disrupting Everyday Bias." For more information, email Yasmine Mukahal at yasmine.mukahal@vanderbilt.edu.
Faculty & Staff Appreciation Day at Barnes & Noble at Vanderbilt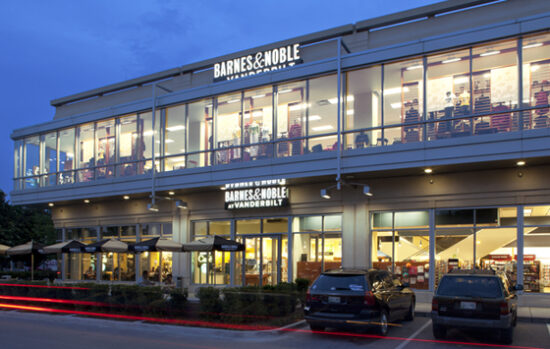 Friday, Dec. 4 is the bookstore's annual Faculty and Staff Appreciation Day
Faculty and staff can receive an additional 10 percent discount at Barnes & Noble at Vanderbilt. Present your Vanderbilt ID to receive additional savings on top of the usual 10 percent discount. Some exclusions apply, please see a store manager for details.
This will be a great time to add some new learning resources to your shelves and perhaps a new sweatshirt or blanket to wrap up in while you read.  Pro tip: If the bookstore does not have a title in stock ask them to order it for you and they will contact you when it arrives at the store. Pick up your order on Dec. 4 and you'll get your discount.
Podcasts 
Here are two of my favorite podcasts. I always learn a new idea or way of thinking that is transferable to my work.
Guy Raz dives into the stories behind some of the world's best known companies. How I Built This weaves a narrative journey about innovators, entrepreneurs and idealists—and the movements they built. He has likely interviewed your favorite founder.
Check out these episodes and there are many more available. No matter the topic, hosts Josh and Chuck have you covered.
Have all the good ideas been discovered? 
Videos
Looking for a new binge watch? Check out this playlist of the 25 most popular TED Talks of all time. 
Books
Are you in search of motivation? Try Daniel H. Pink's  DRIVE: The Surprising Truth About What Motivates Us
Are you in search of prioritization? Try Essentialism: The Disciplined Pursuit of Less  by Greg McKeown
Are you in search of creativity? Try Big Magic: Creative Living Beyond Fear by Elizabeth Gilbert
Virtual Training Series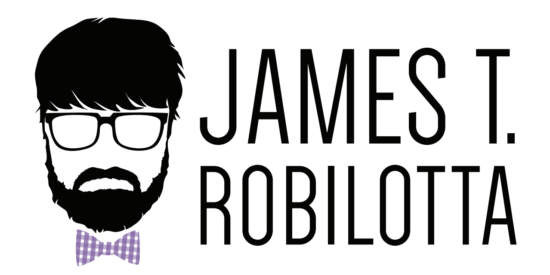 Building Teams That Trust FREE 3-Part Training Series with James T. Robilotta
PART THREE// Leading Through Uncertainty – Thursday, November 19
All sessions take place at 11 a.m. CT.
Register here.
Google's #IamRemarkable Week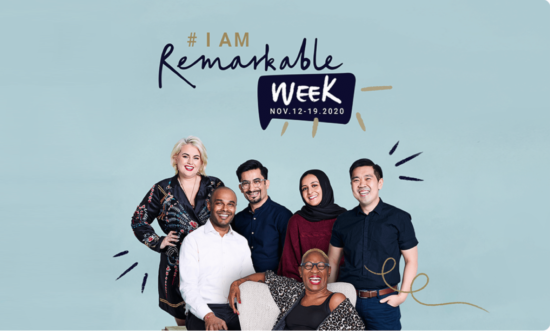 November 12-19
Don't forget to appreciate yourself! A perfect way to celebrate you is to participate in #IamRemarkable.
#IamRemarkable Week is a digital experience celebrating the power of diversity, inclusion and allyship. Get inspired through virtual talks and panels with influential thinkers, creators and business leaders from all around the world.
#IamRemarkable is a Google initiative that strives to empower everyone, particularly women and underrepresented groups, to celebrate their achievements in the workplace and beyond. To date, #IamRemarkable has reached 150,000 participants across 140+ countries, with the help of 7000+ facilitators. 
Register here for this FREE global event.
Topics include:
Building a better workplace for parents in 2020
Combatting Imposter Syndrome
Becoming Actionable Allies
Succeeding in the Workplace of Tomorrow
Vanderbilt Leadership Enrichment 
As a reminder, Vanderbilt Leadership Enrichment applications are due on Monday, November 30.

VLE is designed to develop key leadership skills and competencies for staff who are line or operational leaders demonstrating high potential, and whose leadership position is between front-line supervisor and director.
This university-wide program will consist of virtual sessions, offered from February through October. The program aims to help participants enhance their leadership self-awareness and increase their institutional knowledge.
VLE session topics include:
Overviews of higher education and of Vanderbilt
Self-Awareness
Leadership identity development
Personal storytelling & branding
Presentation skills
Facilitation & effective meeting design
Employee engagement
Building team effectiveness
Coaching and effective feedback
Wellbeing in the workplace
Inclusive leadership
Leaders interested in VLE should apply online by Nov. 30. Complete this form to submit your application.
Please share this information with your teams and encourage them to opt-in to Rooted in Learning by sending an email to human.resources@vanderbilt.edu. The Employee Learning & Engagement Team is here to invest in you. We appreciate every member of our community and look forward to learning and working alongside you as "One Vanderbilt."
Happy Learning,