Good Morning!
WELCOME to the first edition of the Rooted in Learning newsletter brought to you by Vanderbilt Human Resources' Employee Learning & Engagement Team. My name is Krystal Clark and as your new Director of Employee Learning & Organizational Effectiveness, I'm excited that we are debuting this weekly method of communication as a part of our efforts to redesign the Vanderbilt employee learning experience. Our goal with Rooted in Learning (RIL) is to increase awareness of employee learning efforts offered by Human Resources, campus partners, and other subject matter experts. Each installment will include insightful news articles, engaging course work, virtual programs, interesting videos and podcasts, and more.
Vanderbilt University is an institution rooted in learning for all members of the campus community including students, faculty, and staff. Each group is an essential ingredient of Vanderbilt's excellence and we believe that every member of our community can lead and grow regardless of title or position.
Members of our community continue to work in new and different ways during this remote work period and with many utilizing some of their time to focus on professional development and skills building, Human Resources recognizes the importance of providing new learning opportunities and assisting our colleagues in navigating the online resources that are already available.
We hope you find these resources valuable as part of the ongoing professional development of you and your team. Know a colleague that would enjoy this content? Have them send an email to human.resources@vanderbilt.edu to subscribe to Rooted in Learning.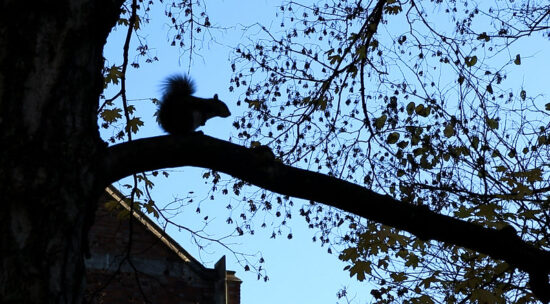 Employee Learning & Engagement (ELE) Team Update
In the coming weeks, Rooted in Learning will introduce you to our new ELE Team members.
Director, Krystal Clark
Assistant Director, Krista Vaught (December 14)
Leadership Services Consultant, Nidhi Patel
Employee Learning & Engagement Consultants (2), VACANT
As a team, we look forward to bringing you fresh content from new voices with diverse perspectives.
Weekly Resources
We are in the homestretch for Fall 2020 and we know that Vanderbilt employees have worked tirelessly as we have chosen to Anchor Down and Step Up to create a safe and meaningful experience for members of the Commodore community. We thought it'd be a good idea to provide you with tips that will help you continue to take care of yourself, your team members, friends, family, and your work as we persevere during our continuing  "unprecedented" times.
Skillsoft Courses
Skillsoft, released in August within Oracle Learning, provides free online professional development content for continuous learning. The tool allows employees to choose from thousands of interactive courses, enlightening videos, and practical simulations.
We are in the process of updating the Skillsoft Library to ease navigation of the Learning Catalog by removing items that not relevant to our learners and categorizing courses. Skillsoft will also be enhanced to include audio and ebook options that will be accessible to all Vanderbilt University employees. Stay tuned for updates. In the meantime, check out a few of these recommended self-paced courses related to remote work and finishing strong this semester.
• Contributing as a Virtual Team Member, Duration: 18 minutes
• Exploring Virtual Collaboration, Duration: 26 minutes
• Forging Ahead with Perseverance and Resilience, Duration: 31 minutes
• Organizations Change So Get Ready, Duration: 30 minutes
Campus Partner Employee Learning Opportunities
We are fortunate to have campus partners who offer quality employee learning opportunities throughout the year. Sign up and take advantage of these virtual learning experiences.
Disrupting Everyday Bias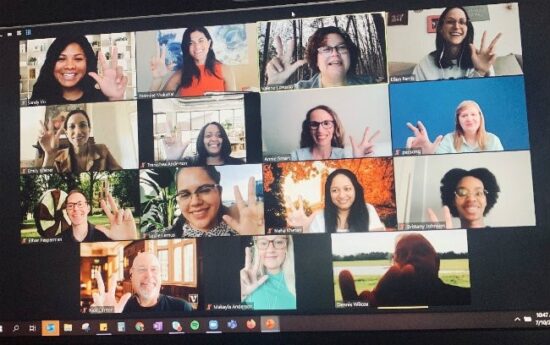 The "Disrupting Everyday Bias" workshops, hosted by Human Resources in collaboration with the Office for Equity, Diversity and Inclusion and the Provost's Office for Inclusive Excellence, have been extended through December due to strong interest and increased registrations within the university community.
In order to mitigate the negative impact of bias, participants are introduced to tools and strategies to disrupt everyday bias and create situations to make decisions in a more conscious manner. This workshop supports the university's ongoing efforts to address unconscious bias, and all staff are invited to participate in one of these sessions.
Nov. 6 – 9-11 a.m.
Nov. 12 – 9-11 a.m.
Nov. 17 – 8-10 a.m.
Nov. 30 – 9-11 a.m.
Dec. 8 – 9-11 a.m.
Dec. 11 – 9-11 a.m.
Dec. 15 – 8-10 a.m.
To register for one of the sessions, please visit Oracle Learning and search for "Disrupting Everyday Bias." For more information, email Yasmine Mukahal at yasmine.mukahal@vanderbilt.edu.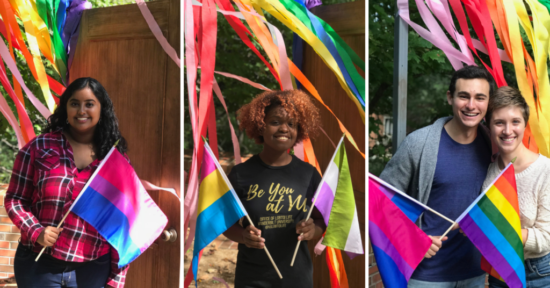 Tuesday, November 10 | 4:00 p.m. – 7:30 p.m.
This program aims to create a visible network of support for lesbian, gay, bisexual, transgender, queer, and intersex (LGBTQI) individuals and their allies by providing an avenue through which any member of the Vanderbilt community can show their support. To sign up, please click here.
If you have any questions or would like more information about the P.R.I.D.E. Program, please contact Assistant Director, Rob Nelson (They/Them).
AAUW Start Smart Salary Negotiation and Work-Life Workshops | Margaret Cuninggim Women's Center
Thursday, November 12 | 12:00- 1:30 p.m. CT
AAUW Start Smart Salary Negotiation Workshop
Presented by Rory Dicker and Brianna Nesbitt, Margaret Cuninggim Women's Center
Please use this form to let us know you plan to attend. Once you sign-up for the workshop, ZOOM information will be shared with you.
Monday, November 16 | 12:00 p.m.
Navigating "ism" in the Workplace facilitated by Alyssa Aloyo, Program Coordinator, Office for Inclusive Excellence and Jermaine Soto, Director of Faculty Development, Office of Faculty Affairs
Podcasts
Brené Brown, "Unlocking Us"- Emily and Amelia Nagoski on Burnout and How to Complete the Stress Cycle
Burnout. We're all experiencing it and we're all desperate for a way through it.
Laura Vanderkam, "The New Corner Office"
Each succinct episode (4-5 minutes) — released every weekday
morning — features a quick tip or an answer to a listener question. The goal is to help listeners succeed in the modern workplace, where ideas matter more than ever, but shoes might be optional.
Articles
Microsoft Thinks You've Been Missing Your Commute in Lockdown | The Wall Street Journal
Rebuild the boundaries between work and home life by adding the unique benefits of a daily commute into your routine.
How to Combat Zoom Fatigue | Harvard Business Review
Implement these strategies to combat the exhaustion felt after a day of virtual meetings.
Everything You Need to Know About Doomscrolling and How to Avoid It | Cleveland Clinic
Use these tips to take a break from social media's bleakest trend.
Books
Brave, Not Perfect: How Celebrating Imperfection Helps You Live Your Best, Most Joyful Life by Reshma Saujami
Burnout: The Secret to Unlocking the Stress Cycle by Emily Nagoski, PhD & Amelia Nagoski, DMA
Virtual Training Series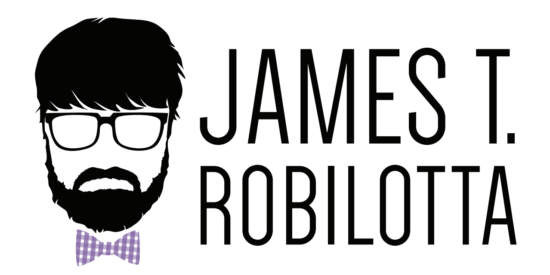 Building Teams That Trust FREE 3-Part Training Series with James T. Robilotta.
PART ONE// Committing to Your Teams- Thursday, November 5
PART TWO// Giving Feedback That Sticks – Thursday, November 12
PART THREE// Leading Through Uncertainty – Thursday, November 19
All sessions take place at 11 a.m. CT.
Register here.
We want to hear from you! Tell us about your favorite resources. Suggest a topic that you would love for us to develop into a workshop. Share with us a skill gap that you would like to fill for yourself and/or your team. Offer your feedback about Skillsoft Courses. Inform us of an upcoming employee focused learning event on campus. Please share this information with your teams and encourage them to opt-in to Rooted in Learning by sending an email to human.resources@vanderbilt.edu. The Employee Learning & Engagement Team is here to invest in you. We appreciate every member of our community and look forward to learning and working alongside you as "One Vanderbilt."
Happy Learning,
Krystal