August 2020
The Faculty in The Program of Cancer biology are delighted that our students are returning to campus; we are working on creating a safe, healthy environment that supports every student's academic success. We are pleased to introduce the Executive Board Members in the Program in Cancer Biology Student Association. The Executive Board of the Cancer Biology Student association welcomes new students, facilitates coffee hour lectures with Vanderbilt University faculty, plans the annual Scientific conference, organizes an auction donating the proceeds to Gilda's Club in Nashville, provides ongoing training in the areas of emerging Methodologies, Mock Qualification exams and work toward making our program inclusive and equitable.
L to R
Erik Beadle, MS, BS (Sterling lab) – Executive chair.
Brad Davison, BS (Park Lab) – Student Affairs.
Carlos Detres Roman, BS (Philip Lab)- Financial chair.
Natalie Bennett, BA (Sterling Lab) – Social chair.
Wendy Bindeman, BA (Fingleton Lab) – Philanthropy.
Adam Miranda, BS (Park Lab) – Philanthropy.
Jess Roetman, BA (Philip Lab)- Communications chair.
Demond Williams, BS (Fingleton Lab) – Academic chair.
Brandie Taylor, MS, BS (Balko Lab) – Academic chair.
---
Faculty Spotlight: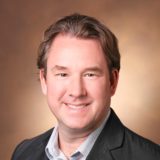 Brian D. Lehmann, Ph.D., is a Research Assistant Professor of Medicine at the Vanderbilt School of Medicine. Dr. Lehmann received his BS in Biochemistry from the University of Illinois (2001) and obtained his Ph.D. (2008) in Anatomy and Cell Biology from East Carolina University. He then completed his postdoctoral training with Jennifer Pietenpol, which led to the characterization of distinct molecular subgroups of triple-negative breast cancer (TNBC), an aggressive form of breast cancer in need of additional treatment strategies. These studies have substantially impacted breast cancer and led to the initiation of several investigator-initiated multi-institutional clinical trials. One recently published study evaluated the efficacy of the androgen receptor (AR) antagonist enzalutamide combined with the PI3K inhibitor taselisib in patients with AR+ metastatic TNBC. Dr. Lehmann's research expertise lies at the intersection of cancer biology and bioinformatics. His research is directed at understanding the biology and advancing therapeutic options for women with TNBC. Dr. Lehmann is currently funded by the Susan G. Komen for the Cure Foundation to explore the role of genomic rearrangements in immune-regulatory genes and their ability to promote tumor cell escape from immune surveillance  'dampen' the overall immune response to the tumor. When not in the lab, Brian is sailing his boat on Old Hickory Lake with his family!
Trainee Spotlight: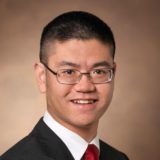 Aaron Lim, BA is in the Medical Scientist Training Program (MSTP) working in the  laboratory of Kim Rathmell, M.D., Ph.D. He grew up in sunny Los Angeles, California, and completed his undergraduate degree in Biochemistry and French at Washington University in St. Louis. As an undergraduate student, Aaron discovered his passion for cancer research while studying the Arf tumor suppressor gene in the laboratory of Jason Weber, Ph.D. In 2014, he matriculated into the Vanderbilt University Medical Scientist Training Program. Since joining The Program in Cancer Biology in 2016, Aaron has studied the role of extracellular vesicles in renal cell carcinoma and tumor immunity. During his time as an M.D., Ph.D. student, he served as the graduate student liaison for the Cancer Biology Student's Association, the American Physician Scientist Association Representative for the Vanderbilt Chapter, he is also the class representative for the MSTP Student Advisory Committee. Aaron has received many awards for his research, including the 2016 award from the American College of Surgeons Clinical Congress for research in the basic sciences category, a travel award from the American Society of Nephrology to attend the AAP/ASCI/APSA Joint Meeting, and the best graduate student oral presentation at the 2019 Cancer Biology Retreat. He enjoys skiing, traveling, watching movies, finding good restaurants to eat in Nashville, and spending time with his wife and newborn daughter.
Staff Spotlight: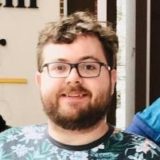 Matt Fuller, MS, is a research assistant in the laboratories of Dr.'s Ann Richmond and Albert Reynolds.  In the Richmond lab, he examines the effect of combining AKT- and immune checkpoint-inhibitors in a mouse model of breast cancer. In the Reynolds lab, Matt is characterizing novel  binding partners of Kaiso's transcription factor and their postulated roles in stem cell biology and cancer.  Of particular interest is the tumor suppressor BRCA1, which binds Kaiso directly and appears to trans activate Kaiso transcription at roughly 1000 promoters across the genome. Other proteins that co-occupy the Kaiso binding site include the oncogene Ets1,  and proteins involved in the regulation of RNA pol II pausing and/or elongation.  Matt uses a combination of cell and molecular biology approaches (including Yeast 2-Hybrid screening and Co-Immunoprecipitation as well as bioinformatics approaches ranging from gene set enrichment analyses to analysis of ChIP-seq data from the ENCODE project) to fine  map the binding sites and prepare for structure-function analyses. These studies' results will further our understanding of the broader role of ZBTB transcription factors in tumorigenesis and cell differentiation. Matt was married at the beginning of August and honeymooned with his wife, Tiff, in the Florida Keys.
---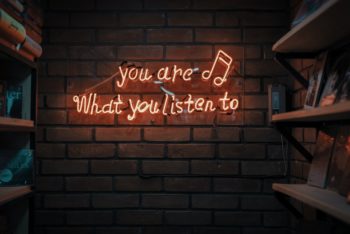 Vanderbilt University and Medical Center have some exciting new PODCAST PROGRAMS:
DNA Podcast: Sneak peek and quick video to learn how to subscribe.
Vanderbilt Kennedy Center shares disabilities research in plain language through new podcast series
Join Vanderbilt Institute of Nanoscale Science and Engineering (VINSE) Spotlight Podcast. These Podcasts highlight our Vanderbilt University staff and student's publications. Episode 5: Joe Vanderburgh – Nanoparticles can be used to treat bone metastasis of cancer.
"Creating Podcasts": Event set for August 20 from 12 PM-1 PM
Register here
---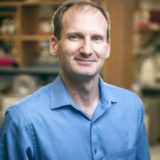 David Cortez, Ph.D., has been named associate director for Basic Science Research at Vanderbilt-Ingram Cancer Center (VICC). Dr. Cortez also co-leads the VICC Genome Maintenance Research Program. His research centers around DNA damage and repair response. Read more about Dr. Cortez's new research leadership role.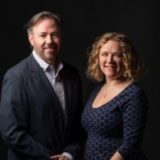 Jonathan M Irish, Ph.D., has been promoted to Associate Professor of Cell & Developmental Biology and Associate Professor of Pathology, Microbiology & Immunology.  Dr. Irish and Rebecca Ihrie, Ph.D., along with their collaborators, have developed Risk Assessment Population Identification (RAPID). These open-source machine learning algorithms that reveal coordinated patterns of protein expression and modification associated with aggressive cancer survival outcomes. Read more: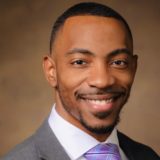 Henry Henderson, Ph.D., a research fellow in the Division of Hematology and Oncology, is one of six academic researchers highlighted in the June 2020 edition of Nature. "What Black scientists want from colleagues and their institutions."  At Vanderbilt, I am one of two Black postdocs on a floor with at least ten labs. It reminds me that there is still a lot to do. We have programs to support diversity and inclusion, but that is not enough. I've experienced microaggressions. At a poster presentation at a large meeting, every question I got asked was, "Who did all this work?" even though I was the first author. It is not unusual for white colleagues to insinuate that people of color are in certain programs only because their research is supported by supplementary grants for minority groups. If you create opportunities, honor the policy in place to increase diversity. Creating a welcoming environment is very different from inviting Black people to university functions, academic programs, and professional society meetings simply to increase the number of us. We can tell when we are here to be here as opposed to being tokenized. In a welcoming space, we are asked to speak at talks, offer input, collaborate, and lead projects.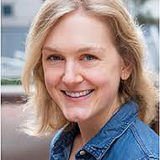 Caroline Roe, BS  (Irish lab), was chosen as an SRL Emerging leader by the cytometry society.  "The ISAC SRL Emerging Leader (SRL EL) Program is a four-year program designed to enhance and develop the next generation of emerging leaders in SRL (Shared Resource Lab) education, applications, and operations. Designation as an SRL EL is highly competitive and awardees are chosen by the SRL EL task force. ISAC SRL ELs are awarded a complimentary Society membership, an electronic subscription to Cytometry Part A, as well as a complimentary registration and partial travel funds to attend ISAC's annual CYTO conference."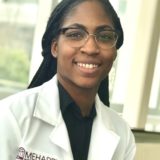 Portia L. Thomas, BS, BA, is a MSTP  Student at Meharry Medical College and was awarded  an AACR Minority in Cancer Research Award. 
"I aspire to become a physician-scientist, specializing in pediatric oncology. As a pediatric oncologist, and will focus on the discovery of immunotherapies against pediatric neurological tumors. My current research, conducted under the mentor ship of Christine Lovly, M.D., Ph.D, focuses on auditing the immune micro environment of small cell lung cancer to better stratify patients for immunotherapies. My work also focuses on identifying racial/ethnic immunogenetic differences that affect response to treatment, especially immunotherapies."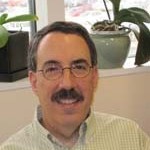 Stephen J. Brandt, M.D. Staff Hematologist and SCT Attending, Tennessee Valley VA Healthcare System, Nashville Professor of Medicine and Cell & Developmental Biology, Member of the Program in Cancer  Biology Program.
Dr. Brandt  received the Nobility in Medicine MDS Award from the MDS  Foundation. 
Myelodysplastic syndromes (MDS) are an often unrecognized, under-diagnosed rare group of bone marrow failure disorders. The body no longer makes enough healthy, normal blood cells in the bone marrow. The disease is also known as a form of blood cancer.
---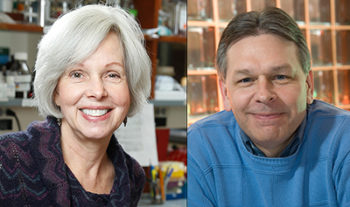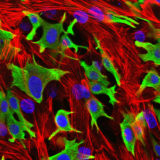 RECENT PUBLICATIONS OF INTEREST:
Unsupervised machine learning reveals risk stratifying glioblastoma tumor cells. Nalin Leelatian, Justine Sinnaeve, Akshitkumar Mistry, et al.
eLife 2020;9:e56879  DOI: 7554/eLife 56879
Hypoxia in bone metastasis and osteolysis.Vera M Todd, Rachelle W Johnson.Cancer Lett, 2020 Jun16;489:144-154
Tuning Ligand Density To Optimize Pharmacokinetics of Targeted Nanoparticles for Dual Protection against Tumor-Induced Bone Destruction Joseph Vaderburgh, Jordan Hill, Mukesh Gupta, Kristine Kwakwa, et al.
ACS Nano 2020,14, 311-327.
MEK activation drives glycolysis and supports suppressive myeloid cells in TNBC Derek Franklin, Joe Sharick, et al. JCI Insight. 2020 Jul7;134290
MEK inhibition activates STAT signaling to increase breast cancer immunogenicity via MHC-I expression Derek Franklin, Jamaal James, Margaret Axelrod, Justin Balko. Cancer Drug Resist 2020; 3
Undetectable Tumor Cell-Free DNA in a Patient with Metastatic Breast Cancer with Complete Response and Long-term Remission.
Hunter N, Croessmann S, Cravero K, Shinn D, Hurley PJ, Park BH
J Natl Compr Canc Netw. 2020 Apr;18(4):375-379.
Genomic Underpinnings of Tumor Behavior in In Situ and Early Lung Adenocarcinoma.Qian J, Zhao S, Zou Y, Rahman SMJ, Senosain MF, Stricker T, Chen H, Powell CA, Borczuk AC, Massion PP.
Am J Respir Crit Care Med. 2020 Mar 15;201(6):697-706
Targeting MYCN-expressing triple-negative breast cancer with BET and MEK inhibitors Johanna Schafer, Brian Lehmann, Paula Gonzalez-Ericsson, Clayton Marshall, et al. Sci Transl Med, 2020 Mar 11;12(534)
Dally-like protein sequesters multiple Wnt ligands in the Drosophila germarium Developmental Biology Waghmare I , Wang X , Page-McCaw A
Developmental Biology. 2020 Aug 1;464(1):88-102
Tuft Cell Formation Reflects Epithelial Plasticity in Pancreatic Injury: Implications for Modeling Human Pancreatitis Kathleen E DelGiorno, Razia Naeem, et al. Front Physiol. 2020 Feb 14;11:88
Emergence of a High-Plasticity Cell State during Lung Cancer Evolution
Marjanovic ND, Hofree M, Chan J. , et al.
Cancer Cell. 2020 Jul 23;S1535-6108.
Correlative studies investigating effects of PI3K inhibition on peripheral leukocytes in metastatic breast cancer: potential implications for immunotherapy
Williams CB, Nebhan C, Yang Y, Starnes L, Yan C, et al.
Breast Cancer Res Treat. 2020 Aug 7

CALENDAR OF EVENTS@ VANDERBILT:
VICC Science Share Seminar Series via ZOOM
Bi-monthly meetings on Thursdays at noon (CT)
August 20, 2020. Jeremy L Warner, M.D. and Suman R Das, Ph.D., will present,  "The COVID-19 and Cancer Consortium: Formation and First Results."
Quantitative and Systems Biology Seminar series of interest via ZOOM
"Disrupting Everyday Bias"  workshop registration here.
Vanderbilt Center for Immunobiology Journal Club via Zoom.
Fridays from 12PM – 1PM.
COVID-19 NEWS:

COVID-19 Antibodies Fade Quickly, U.S. Study Says
National Cancer Institute (NCI)
Emergency Administrative Supplements for Research and Training Continuity of Postdoctoral Fellows during Coronavirus Disease 2019 (COVID-19) Additional Details.  Application Due Date: August 15, 2020
SARS-CoV-2-reactive T cells in healthy donors and patients with COVID-19 Juliean Braun, Lucie Loyal, et al. Nature July 22, 2020
Selective and cross-reactive SARS-CoV-2 T cell epitopes in unexposed humans. Jose Mateus, et al. Science 04 Aug 2020.
Dr. Anthony Fauci sees an answer in a new study as to why Covid-19 strike some and not others. 
CONGRATULATION ON THE RECENT GRANT FUNDING:
Rebecca Ihrie,  Ph.D., received a new multi-PI R01 from NINDS, together with Kevin Ess (VUMC Pediatrics & Neurology), to study the brain tumors developing in children with Tuberous Sclerosis Complex.
Andrea Page-McCaw, Ph.D., received a R01 grant from NIH/NIGMS
to research Basement Membrane Homeostasis and Repair. The major goal of this project is to understand how basement membrane dynamics are altered during matrix repair.

CONFERENCES OF INTEREST:
"Bioinformatic Exploration of Hematology Cohort Data," in collaboration with the NIA and the NHLBI. You are welcome to join us online at 9:30 am-3 pm CT, September 21, 2020.
Abstracts deadline is September 4, 2020.
Register here.
13th AACR Virtual conference on "The Science of Cancer Health Disparities in Racial/Ethnics Minorities and the Medically Under served."
October 2-5, 2020.
Register here
FOCIS 2020 Annual Meeting
Marriott Marquis, San Francisco, CA
October 28-31, 2020.
Register here
NIH's Regional Seminars on Program Funding and Grants Administration  will be in Nashville on October 28-30, 2020. Register here. Attend this event, sponsored by the Office of Extramural Research, to learn about the application and review process, federal regulations and policies.
WEBSITES OF INTEREST:

Vanderbilt's EasyRide program expands to offer free regional bus, train rides
Vestigo- School of  Medicine Basic Science Magazine
BRET Office of Career Development
Office of Postdoctoral Affairs
Department of  Cell and Developmental Biology
Vanderbilt Program for Extracellular Vesicle Research 
VICC Education, Training and Career Development
New ID rules for US flights extended to October 2021.
TSA information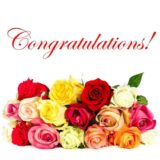 After serving 16 years as associate director for Research Education at Vanderbilt-Ingram Cancer Center (VICC), Ann Richmond, Ph.D., Ingram Professor of Cancer Research, is stepping down from the leadership post. Dr. Richmond is internationally known for her research on chemokines and tumor growth, will continue as director of the Graduate Program in Cancer Biology, lead her research lab in the Department of Pharmacology as an Ingram Professor and continue her work as a VA Senior Research Career Scientist. Scott Hiebert, Ph.D., professor of Biochemistry and Hortense B. Ingram Professor of Cancer Biology, will serve as interim associate director for Research Education. Thank you for the longstanding service as Associate Director for Research Education.  Read more: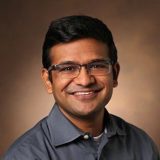 Yash A Choksi, M.D. has been promoted to Assistant Professor of Medicine at the Vanderbilt University Medical Center. Dr. Choksi worked as a Clinical Instructor in Gastroenterology. He grew up in Middle TN, left briefly for college (go Blue Devils!), and returned to Nashville to attend Vanderbilt University School of Medicine, internal medicine residency, and gastroenterology fellowship as a member of the Physician Scientist Training Program (Harrison Society).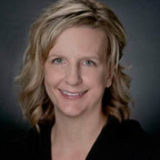 Paula Hurley, Ph.D. Department of Medicine, Division of Hematology and Oncology, Program in Cancer Biology, has been promoted to an Associate Professor at Vanderbilt University School of Medicine. The goal of the Hurley Lab members is to reduce the death and suffering caused by prostate cancer.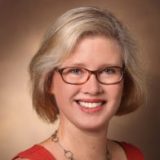 Andrea Page-McCaw, Ph.D. has been promoted to Professor of the Department of Cell and Development Biology. She also serves in the Department of Cell and Developmental Biology as the Director of Graduate Studies.  Dr. Page-McCaw is a member of the Program in Cancer Biology. Her lab studies why well behaved epithelial cells change into carcinoma cells, the most common type of cancer. Visit the lab of Dr. Page-McCaw.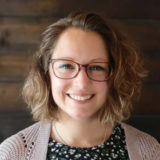 Kathy DelGiorno, Ph.D., has recently joined Vanderbilt University as an Assistant Professor in the Department of Cell and Developmental Biology.
Dr. DelGiorno's laboratory focuses on early changes in the pancreas in response to injury or mutation, leading to cancer.  Pancreatic cancer is currently the third most deadly cancer in the United States and is quickly becoming the second.  This is due to a lack of early diagnostics and a general lack of knowledge of the early changes in the pancreas leading to tumor formation.  Dr. DelGiorno has discovered that injury or mutation in the pancreas leads to the formation of a number of different cell types with the potential to slow or accelerate cancer formation.  Her lab aims to identify the role of these cells, to determine if they can be used as biomarkers, and to target or co-opt signaling pathways for the treatment of patients.
---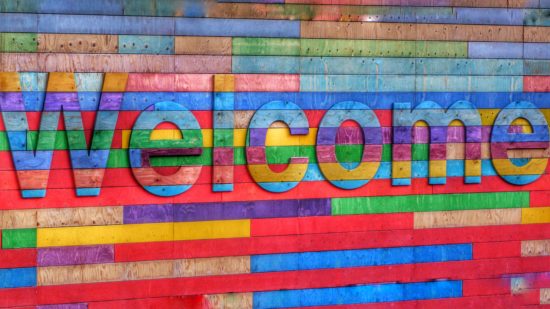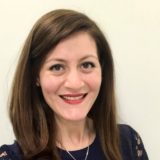 Ann Hanna, Ph.D., is a postdoctoral fellow in the Balko lab, with a background in myeloid cell biology in breast cancer.  Dr. Hanna's project involves understanding how various immune cell populations may dictate the outcome of immunotherapy in breast cancer and how chemotherapeutic or other therapies can modulate these populations, and thus, respond. Welcome to Vanderbilt!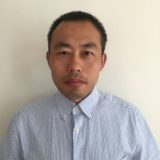 Yongchao Wang, Ph.D., has joined the Zinkel lab as a Postdoctoral Fellow. Dr. Wang's
research focuses on the etiology of inflammation in bone marrow and how it impacts blood diseases such as clonal hematopoiesis, myelodysplastic syndrome, and leukemia. We have utilized integrative approaches, leveraging genetically modified mouse models and studies in BioVU, to study the genes/pathways that predispose people to blood diseases.
---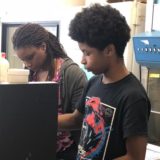 Avery Robinson came to Vanderbilt two summers ago when he joined the IMSD-led two-week introduction to laboratory research for high school students called, "Discover Biomedical Research."  He was a shy young man of 16, and his talent for bench work became quickly apparent. Dr. Linda Sealy asked Avery to return to Vanderbilt in the summer of 2019 as part of the VICC CURE program. Avery worked in the lab of Barbara Fingleton, where he was mentored by Demond Williams, a third-year Ph.D. student in The Program of Cancer Biology. Avery's research experience consisted of  learning about the Pro-metastatic targets of IL4 in breast cancer. The VICC CURE experience helped Avery win a college scholarship from the Rotary Club of Brentwood.  Avery is currently attending the University of Louisville, working towards his bio-engineering degree, and would like to return to Vanderbilt University for his Ph.D.
---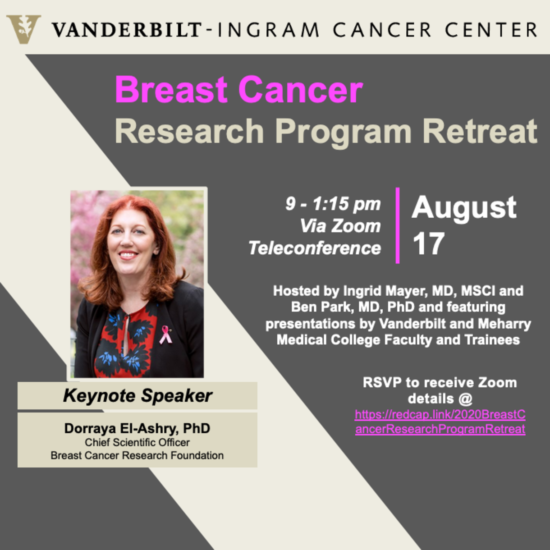 ---
EXTERNAL FUNDING OPPORTUNITIES:
National Cancer Institute DCB Funding Opportunities Please visit this website with the numerous funding opportunities that are available  to you.
American Association for Cancer Research (AACR)
AACR Clinical Oncology Research (CORE) Training Fellowships
Application deadline: August 31, 2020
Additional Details
National Cancer Institute (NCI)
Tobacco Use and HIV in Low and Middle-Income Countries (U01 Clinical Trial Optional)
Additional Details
Application Due Date: August 24, 2020
American Association for Cancer Research (AACR)
AACR Clinical Oncology Research (CORE) Training Fellowships
Additional Details
Application Due Date: August 31, 2020
American Cancer Society; Pfizer Addressing Racial Disparities in Cancer Care.Request for Proposals,
Application Details
Application Due Date: September 10,2020.
National Cancer Institute (NCI)
Notice of Special Interest (NOSI):  Dissemination and Implementation Science for Cancer Prevention and Control in Low Resource Environments
Additional Details
Application Due Dates: October 5, 2020 through May 8, 2022
Livestrong Foundation
Livestrong Solution Grants
Additional Details
Application Due Date: October 16, 2020
Glioblastoma Therapeutics Network
Intent to Publish Funding Opportunity
Additional Details
Application Due Date: November 15, 2020
National Cancer Institute (NCI)
Strengthening Institutional Capacity to Conduct Global Cancer Research in Low- and Middle-Income Countries (D43 Clinical Trial Not Allowed)
Additional Details
Application Due Date: June 24, 2021
Foundation for the National Institutes of Health
Call for Clinical Trials for the Partnership for Accelerating Cancer Therapies
Additional Details
Application Due Dates: Rolling basis through January 31, 2022
---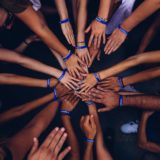 Have a suggestion for a Cancer Biology newsletter item? Do you have an announcement or an upcoming event you want to share with the Cancer Biology community? E-mail: kerry.w.vazquez@vanderbilt.edu
Newsletter header photo credit to Dr Anna Vilgelm, "DNA Comets". Photo credit and articles credit to VU and VUMC. Credit Miami Herald Aug 11, 2020 for the article Why does COVID-19 strike some and not others. The following photos are credited to Unsplash, see artist names to follow: Hands-Perry Grone, You are what you listen to- Mohammad Metri, Welcome sign- Belinda Fewings, Breast cancer cells- NIH.
Vanderbilt University is committed to principles of equal opportunity and affirmative action.
Vanderbilt®, Vanderbilt University®, V Oak Leaf Design®, Star V Design® and Anchor Down® are trademarks of The Vanderbilt University. ©2023 Vanderbilt University. All rights reserved.