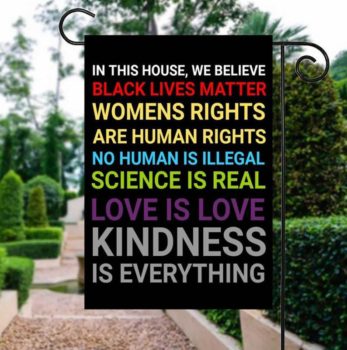 The recent event of the brutal and meaningless killing of George Floyd have led us all to search our hearts for evidence of racial and ethnic bias, with a desire to eliminate prejudice, both personally and within our communities, our state, and our nation. With the recognition that incredible acts of injustice continue to prevail in our country, the leadership in the Program in Cancer Biology is proactively working with our students to develop a plan going forward, we want to hear your voices. Dr. Jin Chen is reaching out to our students individually for feedback, group faculty and student meetings will be scheduled shortly. Collaboratively we can share ideas, implement them by standing up for justice and commit to working together to develop a more equitable society.  We want to ensure that every person in our Program feels valued, that the unique talents they bring into the Program are applauded and appreciated, and that all students, staff, and faculty are treated equitably, regardless of race, ethnicity, or sexual orientation. While faculty and students have been working together for several years with Meharry Medical College and Tennessee State University on programs that address disparities in cancer research education as well as cancer incidence and treatment, we know we can do more. These activities can provide a step toward eliminating inequalities and creating a community free of racial and ethnic bias, but often how we go about these activities can negate the very goals we strive for—if our attitude reflects anything other than full respect and a sense of brother/sister/personhood. Ultimately, it is what is accomplished for all that provides the true mark of success in society. We stand together with the Black Community in the fight against anti-Black racism,
Jin Chen, Barbara Fingleton, Julie Rhoades, Alissa Weaver, Kim Rathmell, Chris Williams, Ann Richmond and all Faculty in the Program of Cancer Biology.
Getting to Know You…
Faculty Spotlight: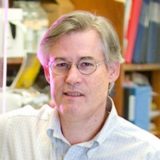 Albert Reynolds, Ph.D.
Professor of Cancer Biology,
School of Medicine
Research in the Reynolds laboratory is centered around p120-catenin (p120) and its role in cadherin-mediated cell-cell adhesion.  p120 was originally identified as a substrate of Src  but went in a very different direction following the discovery that it interacted directly with E-cadherin and some 20 other members if the classical cadherin superfamily. These studies culminated in  the seminal finding of p120's best-known role as an essential regulator of classical cadherin stability. Over time, the lab transitioned into conditional p120 KO mouse models to address the obvious translational implications with respect to roles for p120 in tumorigenesis and/or metastasis. Indeed, p120 has emerged as a major player in tumorigenesis and metastasis.  For example, in the Apcmin mouse model of intestinal cancer, p120 functions as a potent haploinsufficient tumor suppressor, whereas p120 ablation in the MMTV-mT model of breast cancer almost entirely blocked metastasis to the lungs.  Attention has recently turned to p120's nuclear binding partner Kaiso, a transcription factor that is believed to play a central role in tissue differentiation.  Remarkably, the paths of p120 and Kaiso apparently converge on a gene specific differentiation program, most likely active in a broad spectrum of epithelial tissues and possibly hijacked in cancer.
Trainee Spotlight: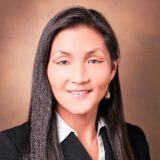 Eileen Shiuan, Ph.D., was an MSTP student who recently defended her Ph.D. dissertation.
Eileen grew up in the Bay Area in California. She went to the University of Chicago, where she received a dual BS/BA degree in Biochemistry and Biological Sciences and a minor in Statistics. During those four years, Eileen realized what it meant to be cold and fleeing south to the Vanderbilt MSTP in 2013. In 2015, she joined the Cancer Biology Department and laboratory of Dr. Jin Chen, where she primarily studied host-tumor interactions involving the EphA2 receptor and ephrin-A1 ligand axis and received an F30 individual predoctoral fellowship from the NCI. She has also collaborated with clinical faculty to investigate predictive biomarkers and toxicities of immune checkpoint inhibitors. Over the years, Eileen has excelled involved in various leadership roles in the CBSA, VMS, MSTP, and Shade Tree Clinic. More recently, she has been volunteering with the COVID-19 response efforts through the medical school while preparing for her thesis defense. She is excited and anxious to be returning to medical school and applying for research-track internal medicine residencies this summer. Before quarantine, she enjoyed playing and helping coach the Vanderbilt Club Water Polo Team, hosting game nights, and exploring new restaurants with her boyfriend and friends. Now, she enjoys talking strolls and refining her pre-existing wine and mezcal habit.
Staff Spotlight: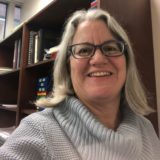 Rebecca Shattuck-Brandt, M.Ed. Ph.D
Staff Scientist,
(Richmond Lab Manager)
Dr. Shattuck-Brandt is excited to be back in Pharmacology, where she did her post-doctoral training from 1986-1990, upon completion she joined Dr. Ann Richmond's lab in the Department of Cell Biology, where she worked on understanding the transcriptional regulation of CXCL1 and the role of this cytokine in the pathogenesis of melanoma. In 1998 Rebecca decided to teach Chemistry and AP Biology at the University School of Nashville. Fortunate for the Richmond lab she returned to Vanderbilt five years ago and has recently published a pre-clinical paper exploring the role of MDM2 inhibitors in treating melanoma. This work also resulted in a patent on the role of KRT-232 for treating immunotherapy resistant metastatic melanoma.  In her free time she enjoys attending and traveling to horse competitions with her daughter.

State cancer plan has robust input and commitment from Vanderbilt-Ingram Cancer Center
More than a dozen representatives of Vanderbilt University Medical Center helped plan and made a commitment to help carry out the strategy for how Tennessee will prevent cancer and minimize its burden on state residents.
A total of 16 physicians, researchers and educators from Vanderbilt-Ingram Cancer Center (VICC) collaborated with the Tennessee Cancer Coalition, Tennessee Department of Health and other statewide partners to create the Tennessee State Cancer Plan 2018-2022. The plan sets the framework for how Tennessee will participate in and receive funding from the National Comprehensive Cancer Control Program. The state has been a recipient of program grants since 2003.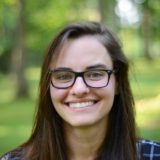 Margaret Axelrod, BS, received the Graduate Student of the Year award from the Vanderbilt Ingram Cancer Center. Margaret is working in the Laboratory of Justin Balko, PharmD, Ph.D. Her research project is  "Clonal, Activated CD8+ T Cells Drive Immune Checkpoint Inhibitor Associated Myocarditis."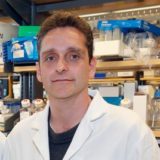 Dennis Jeppesen, Ph.D., was awarded the Postdoctoral Fellow of the year award from the Vanderbilt Ingram Cancer Center. Dennis works in the Laboratory of Robert Coffee, MD. His research project is "Reassessment of Exosome Composition."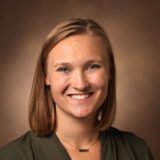 Justine Sinnaeve, Ph.D., is a member of the Program in Cancer Biology who is a newly minted Ph.D. working in the Rebecca Ihrie Laboratory. Justine's Dissertation Defense studied the "Single Cell Studies of Protein Expression Reveal Glioma Cell Phenotypes and Prognostic Tumor Populations."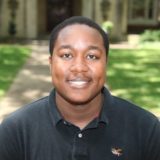 Tolu Omokehinde, Ph.D., candidate in Rachelle Johnson Lab, received the Gilliam Scientific Outreach Program: HHMI-MNPS Volunteer Partnership award. The goal of this program is to promote diversity and inclusion at the graduate level in two ways: 1) Have a URM and non URM graduate students work as teams to engage the next generation of URM scientist.2) To demonstrate to the next generation that scientists come from different backgrounds and can work together to achieve great things. The Cancer Biology graduate students travel to Elementary schools in teams of 2-3 volunteers weekly to aid in a 1 hour STEM Classroom. Thank you teaching our next generations of scientists!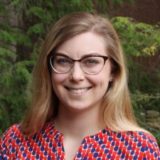 Rachel Brown, MSTP, received an Early Career Investigator Award from Digestive Disease Week 2020! Rachel completed two years of medical school before joining the Williams Lab and the Graduate Program in Cancer Biology. Rachel also received the Robert F. Miller Award for Community Service and Engagement by Vanderbilt University School of Medicine. Rachel was selected as a finalist due to her commitment to STEM outreach in schools, voter outreach efforts, and rehabilitating feral cats through the Pet Community Center.
Stephen J. Brandt, M.D.
Professor of Medicine, Division of Hematology/Oncology Professor of Cell and Developmental Biology.
Our research centers on the influence of altered transcription on cancer phenotype. This involves both hematologic and non-hematologic malignancy. Congratulations to Dr. Brandt on receiving the Kenneth R Hande, MD Most Outstanding Teacher Award for Excellence in Teaching Heme/Onc Fellows.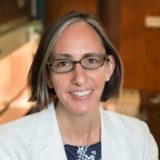 Kimryn Rathmell MD, Ph.D., Cornelius Abernathy Craig Professor of Medicine and director of the Division of Hematology and Oncology, has been named Chair of Medicine at the Vanderbilt University School of Medicine.  Our Vanderbilt community is fortunate to have innovative leaders like Dr. Rathmell.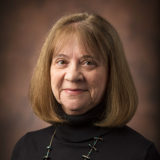 Linda Sealy, Ph.D., Associate Dean for Diversity, Equity and Inclusion and Associate Professor of Molecular Physiology and Biophysics, is retiring effective August 15, 2020. Dr. Sealy will be appointed as Emerita Associate Professor of Molecular Physiology and Biophysics. She has co-directed the Vanderbilt Initiative to Maximize Student Diversity (IMSD) for nearly 20 years, which has dramatically increased the recruitment and training of graduate students from underrepresented backgrounds. Dr. Sealy's mentoring expertise has allowed our Vanderbilt students to excel in the field of Science and we thank you for making a difference in our world.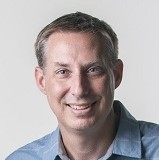 Jeffrey C Rathmell, Ph.D. FOCIS Centers of Excellence, Director of Vanderbilt Center for Immunobiology. Dr. Rathmell was interviewed about his career path, proudest achievements, involvement in FOCIS, and his research.