Welcome Back!
Whether you spent Spring Break enjoying a sandy shore line, hiking through mountain terrain, volunteering to help others or just relaxing at home, we are excited to welcome back all students, faculty and staff to campus.
While away the Messer Construction team was working diligently to make progress on the Peabody Neighborhood project. In the coming weeks parts of the esplanade and sidewalks will open as work is completed in the area.
Peabody Campus Logistics Map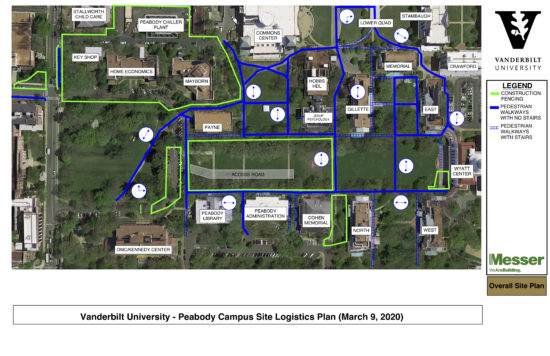 Click the map for a larger image
Peabody Campus Logistics Map after March 30
Click the map for a larger image
Construction & Mobility Updates
Construction continues on the Connector Building between Home Economics and Mayborn buildings as the roof is being installed.
Mid March work at Edgehill Avenue and 19th Avenue continues, and boring underneath Edgehill Avenue begins.
The university, in coordination with Messer Construction, established a live update site that features a weekly schedule of construction activity and a regularly updated map of the Peabody Neighborhood with construction and fencing noted. The link can also be found on the Peabody Neighborhood webpage, a hub of information for community members on all of the efforts at Peabody.
If you believe noise or construction activities are taking place outside of established working hours, or if you believe there is a non-emergency issue, please use the Construction Feedback Form, the hotline email Constr_alerts@Vanderbilt.edu or call (615)-343-9675.
For parking questions, contact VUPS Parking Services at (615) 322-2554.
Normal Construction hours of 7 a.m. to 5 p.m. Monday through Friday and 9 a.m. to 5 p.m. on Saturdays will continue throughout winter break.
Updates
For those interested in viewing the current state of construction and the weekly schedule of construction activity, please visit the Messer Vanderbilt Construction website.
Upcoming Milestones
The first phase of the Peabody neighborhood efforts includes the renovation of the Home Economics and Mayborn buildings.
Milestones are subject to change and will be updated monthly. Past milestones can be found in previous issues of the Peabody neighborhood newsletter. 
Winter 2019/20
Spring 2020
Appleton beautification complete.
Home Economics and Mayborn to be completed by May 2020.
Fall 2020
Steam to hot water building conversion complete.
Online Resources
Live Cam
Websites
Helpful Apps
Peabody Neighborhood Construction Site Photos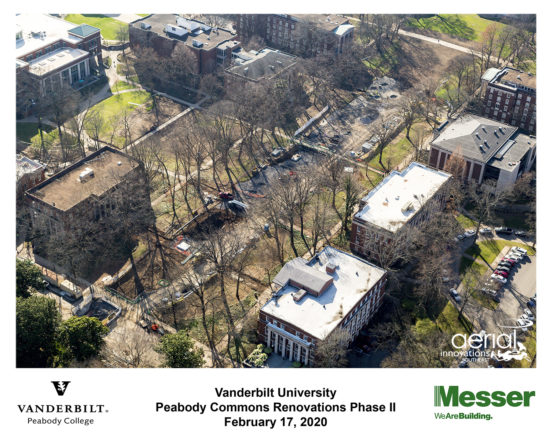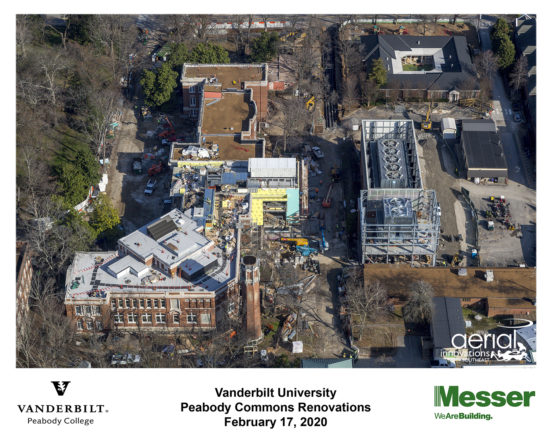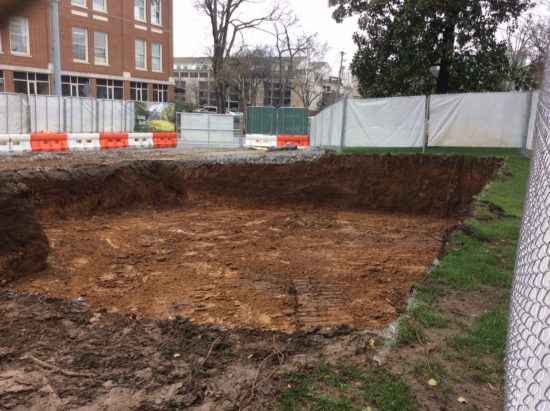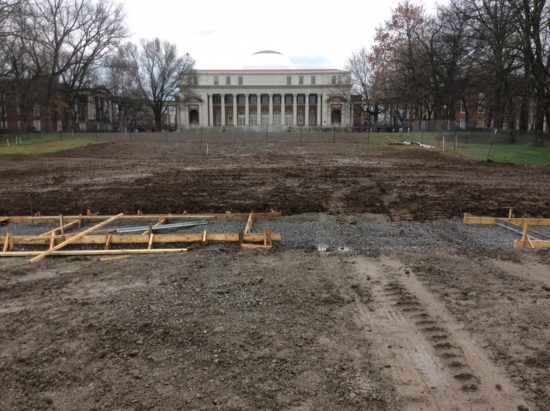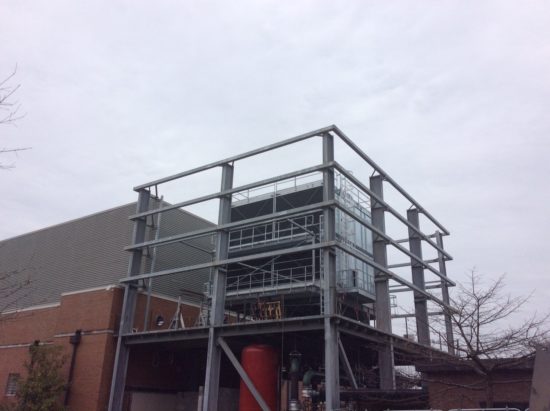 Vanderbilt University | FutureVU Peabody Neighborhood Newsletter | 421 Kirkland Hall
Vanderbilt University is committed to principles of equal opportunity and affirmative action.
Vanderbilt®, Vanderbilt University®, V Oak Leaf Design®, Star V Design® and Anchor Down® are trademarks of The Vanderbilt University. ©2023 Vanderbilt University. All rights reserved.