Mid-Year Move Out
The fall semester is coming to a close which means mid-year move out for some students in the West End Neighborhood.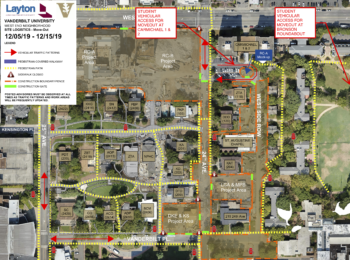 Click the map for larger size
Students living in Carmichael Towers 1 and 2 should enter onto 24th Avenue from West End Avenue and turn left into the parking lot next to the towers for move out. A loop around the parking lot has been created to allow students and their families to easily load their vehicles and exit via 24th Avenue to West End Neighborhood.
Students may also use the E. Bronson Ingram roundabout for vehicular traffic.
Winter Break Activity
Over winter break construction hours will be extended from 6 a.m. until late evening so that the team can complete as much work as possible while students, faculty and staff are away from campus.
Normal Construction hours of 7 a.m. to 5 p.m. Monday through Friday and 9 a.m. to 5 p.m. on Saturdays will resume on Sunday, Jan. 5.
The Nicholas S. Zeppos College
The university announced that Residential College A will be named the Nicholas S. Zeppos College to honor Chancellor Emeritus Zeppos.  Read the full article here.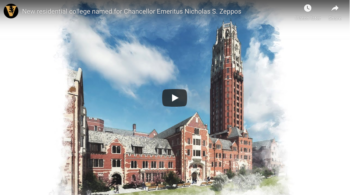 Click the image to watch Youtube video
Upcoming Events & Feedback
Submit feedback: The Campus Planning & Construction department launched a construction feedback form. The form is a simple way to share feedback if you believe noise or construction activities are happening outside of the working hours put in place or if you believe there is a non-emergency issue. The hotline email Constr_alerts@Vanderbilt.edu and phone line (615) 343-9675 are also available.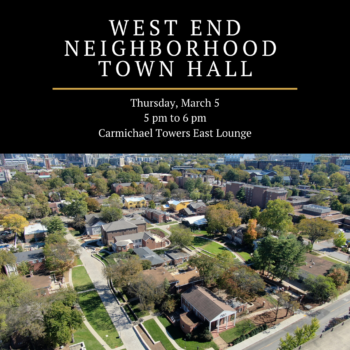 The Facilities Department is hosting a series of town hall meetings during the 2019–20 academic year. These meetings are an opportunity for the Vanderbilt community to voice their concerns, ask questions and learn about more about the West End Neighborhood project. The next town hall meeting is on Thursday, March 5, from 5 to 6 p.m. in the Carmichael Towers East lounge.
Follow @FacilitiesVU on Instagram and Twitter for up-to-date traffic routes, utility outages and information on the West End Neighborhood project. 
For parking questions, please contact VUPS Parking Services at (615) 322-2554.
Updates
Upcoming Milestones
Milestones are subject to change and updated monthly. Past milestones can be found in previous issues of the West End Neighborhood newsletter. 
Winter 2019/20
Tower 4 demo continues.
Delta Kappa Epsilon completed in late January.
Lambda Chi Alpha and Kappa Sigma houses to be completed in late winter.
Transit Loop completed in January 2020.
March 2020
Community Event Building planned for completion.
2020- 2023
July 2020: Complete the Nicholas S. Zeppos College.
July 2022: Complete Residential College B (RC-B).
July 2023: Complete Residential College C (RC-C).
Resources
Live Cam
Websites
Videos
Photos
VandySafe App
RC-A, Dec. 2019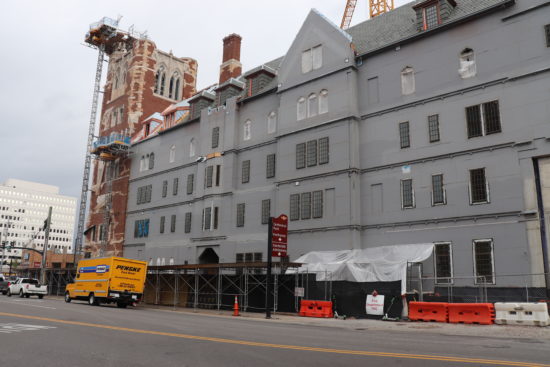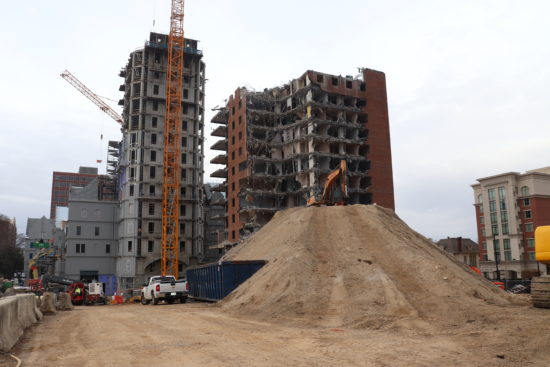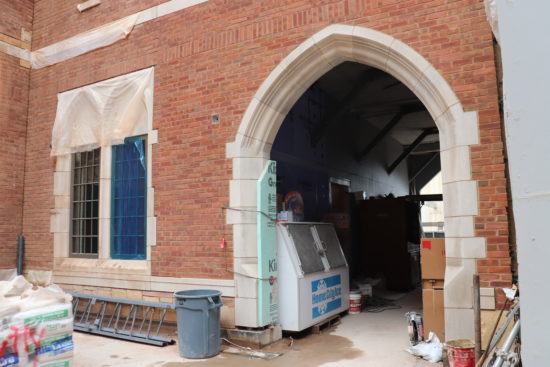 WEST END NEIGHBORHOOD, Dec. 2019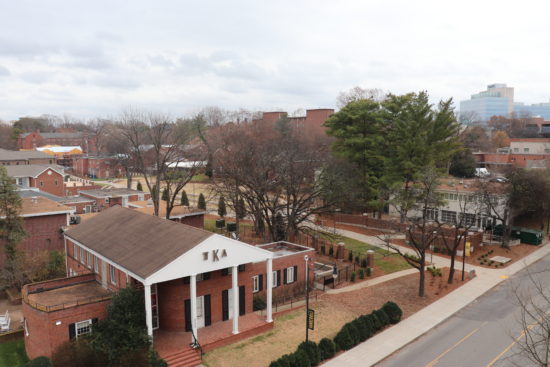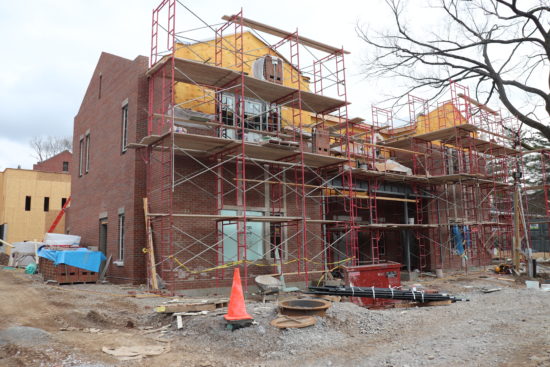 LCA – Spring 2020 completion date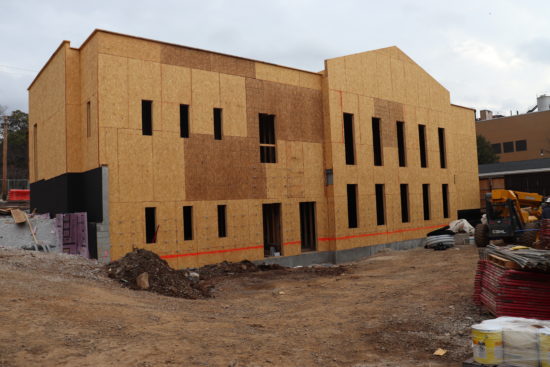 Multi Purpose Center – Spring 2020 completion date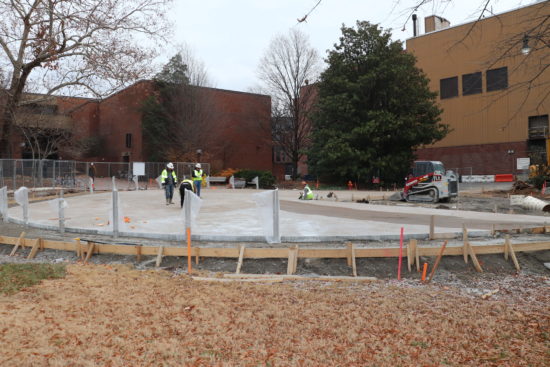 Transit Loop – January 2020 completion date
Vanderbilt University | FutureVU West End Neighborhood | 421 Kirkland Hall
Subscribe to this newsletter | Opt-out of this newsletter
Vanderbilt University is committed to principles of equal opportunity and affirmative action.
Vanderbilt®, Vanderbilt University®, V Oak Leaf Design®, Star V Design® and Anchor Down® are trademarks of The Vanderbilt University. ©2023 Vanderbilt University. All rights reserved.