RECENT AWARDS:

---
Ann Richmond, PhD,  is Ingram Professor of Cancer Research, Associate Director for Research Education, and professor in the Department of Pharmacology and Dermatology at Vanderbilt University Medical Center. Dr Richmond has been  honored by receiving  the 2019 SLB Legacy Award, it is presented annually to a Society of Leukocyte Biology member for excellence in Leukocyte biology research and is the highest honor which the Society can bestow upon one of its members.  Nominees are selected in consideration of their impact and contribution to the field of leukocyte biology through their research and publications.
---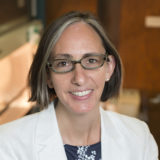 Kimryn Rathmell, MD, PhD, is the Cornelius Abernathy Craig Professor of Medicine, Director for the Division of Hematology and Oncology at Vanderbilt University Medical Center, and Deputy Director for Integration and Training for the Vanderbilt Ingram Cancer Center. Dr. Rathmell has been honored with two awards 2019 Louisa Nelson Award.
and the 2019 Eugene P Schonfeld Award  from the  Kidney Cancer Association Award!
---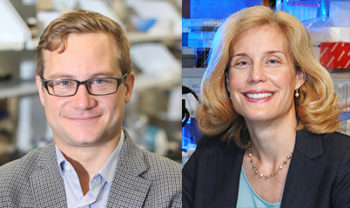 Two Vanderbilt-Ingram Cancer Center investigators have received financial support from the Susan G Koman Foundation for breast cancer research.
John Wilson, PhD, Assistant professor of Chemical and Biomolecular Engineering and Biomedical Engineering, will receive $449,616 for his project investigating chemo-immunotherapy combinations for metastatic breast cancer. Jennifer Pietenpol, PhD, Executive Vice President for Research at Vanderbilt University Medical Center and director of VICC will receive $400,000 to identify therapeutic approaches for different types of triple-negative breast cancer (TNBC), including defining biomarkers of response and resistance to chemoimmunotherapy in TNBC tumors from patients with metastatic disease. 
---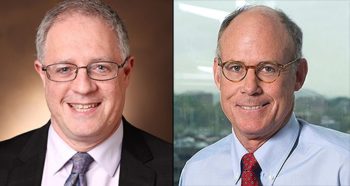 Gastrointestinal SPORE grant is for a five-year period totaling $11.6 million.
Jordan Berlin, MD, Associate Director for Clinical Research, Ingram Professor of Cancer Research, Professor of Medicine, Director, Phase I Program and Robert Coffey MD,  Professor of Medicine, Division of Gastroenterology, Hepatology, & Nutrition, Ingram Professor of Cancer Research, Professor of Cell and Developmental Biology from Vanderbilt-Ingram Cancer Center (VICC) have been awarded a Specialized Program of Research Excellence grant from the National Cancer Institute (NCI). The  The researchers have succeeded in securing continuous SPORE funding since an initial grant in 2002. Competition for SPORE funding is highly competitive. Including Vanderbilt, there are currently just four medical research centers in the nation with NCI-funded SPOREs in gastrointestinal cancer. Congratulations!
---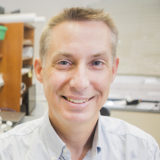 Jeffrey Rathmell, PhD, director of the Vanderbilt Center for Immunobiology and Cornelius Vanderbilt Professor of Immunobiology, is a 2019 recipient of the Dr. William E. Paul Distinguished Innovator Award in Lupus and Autoimmunity. The Lupus Research Alliance award supports up to $1 million in research costs over a five-year time frame.
---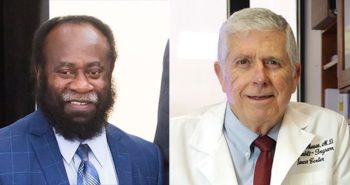 Meharry-Vanderbilt Alliance celebrates  20 years of collaboration
Samuel Adunyah, PhD, Chair and Professor, Biochemistry and Cancer Biology at Meharry Medical College and Harold Moses, MD, Director Emeritus of the Vanderbilt-Ingram Cancer Center, Ingram Professor of Cancer Research, Professor of Cancer Biology, Medicine and Pathology were presented with the Meharry-Vanderbilt-TSU Cancer Partnership Award at the Meharry-Vanderbilt Alliance which has celebrated  20 years of collaboration. Since 1999 Meharry Medical College and Vanderbilt University Medical Center have been working together in the alliance to enhance the educational, scientific and clinical programs at and between both institutions.
---
The Meharry-Vanderbilt-TSU Cancer Partnership (MVTCP) would like to share their "Stop cancer together" web site information with you. Please encourage the middle school, high school and college undergrads that you work with to participate in the 5 ALIVE! Video Challenge. http://stopcancertogether.org/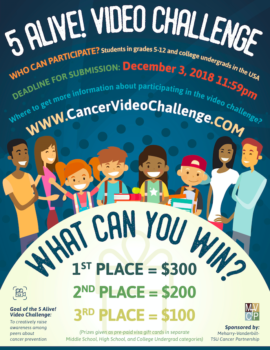 The goal is to raise awareness among young adults about 5 things they can do to prevent cancer.
Those include: HPV Vaccine, Avoiding Tobacco,Healthy Eating,
Physical Activity and
Skin Cancer Protection.
Students grades 9 – 12 as well as college undergrad submit your video by   January 19,2020.
http://www.cancervideochallenge.com
View former Video winners here
---
The Office of Biomedical Research Education and Training (BRET)
supports and coordinates graduate education, postdoctoral training, minority affairs, career development, and educational technology initiatives for the Vanderbilt biomedical research community.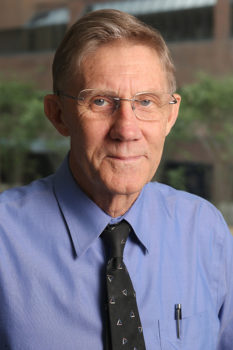 Roger Chalkley, DPhil is the Senior Associate Dean for BRET and Professor of Molecular Physiology and Biophysics, School of Medicine at Vanderbilt. He is responsible for the overview of activities of the BRET office. These responsibilities include oversight of the Post Doctoral Affairs, the IGP, the MD/PhD Program, PhD granting programs as well as Minority Activities and supporting Training Grant applications. He has published almost 200 papers in chromatin research. Dr. Chalkley has had an active interest in graduate education for many years.
The BEST (Broadening Experiences in Scientific Training)consortium is composed of 17 institutions all exploring ways of improving biomedical career development.  "Implementing Career Development Activities for Biomedical Research Trainees" , provides an instructional guide for institutions wanting to create, supplement or improve their career and professional development offerings. Each chapter provides an exclusive perspective from an administrator from the 17 Broadening Experiences in Scientific Training (BEST) institutions. The book can aid institutions train graduate students in a variety of careers through the experiences of these 17 unique university graduate training programs by teaching faculty and staff on how to create and implement career development programming for biomedical research graduate students and postdocs.
VISIT THE BRET OFFICE:
ASPIRE Bistro for Graduate Students
Beyond the Lab
---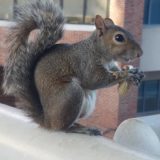 Our friend Peanut welcomes patients,  staff and faculty in front of the Vanderbilt  Ingram Cancer Center daily or you may see him by the Children's Hospital Cafeteria looking for a treat. Take the time out of your busy day to enjoy his sweetness.
---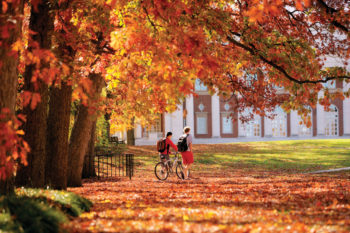 Newsletter header photo credit to Dr. Anna Vilgelm, "DNA Comets". Photo credit Anne Rayner, Dana Johnson, Susan Urmy, Vanderbilt University, Vanderbilt Medical Center, Meharry Medical College. Clip Art from Bing
Send us your news
Have a suggestion for a Cancer Biology newsletter item? Do you have an announcement or an upcoming event you want to share with the Cancer Biology community?
E-mail: kerry.w.vazquez@vanderbilt.edu