From 2016 to 2017: Next Steps for Research and Scholarship at Vanderbilt
Dear colleagues,
It has been a remarkable calendar year for research and scholarship at Vanderbilt. A truly small sampling of the headlines included:
How do we maintain and harness this momentum for further excellence? Our Academic Strategic Plan provides the vision to reach new heights through intentional, coordinated, and facilitated efforts. I announced this week the Provost's Initiatives to Enhance Research and Scholarship (PIERS) which I hope will assist in doing just that. This set of initiatives is designed to support our faculty as they address the critical challenges of science and society through research, scholarship and public engagement, to drive growth and recognition of work produced, and to ensure we are supported by a diverse and sustainable matrix of sponsorship. A recent story in MyVU summarizes the initial set of efforts encompassed under PIERS.
In addition, we are working on a number of administrative improvements designed to bring transparency, openness and streamlining to all research operations. This includes continuing to devote significant effort to ensure that collaborations continue, and indeed thrive, following the re-organization transition between the university and the medical center. We recognize that the road has not been free of bumps and are most appreciative of those who helped us to refine our processes when unforeseen hurdles arose. Most importantly, we are all working together to advance our unique One Vanderbilt culture with coordination across the research support offices at the university and the medical center, and I assure you that we are committed to getting it right. The Vanderbilt University Research Council and the new Basic Science Advisory Committee in the School of Medicine are just two examples of specific mechanisms for providing the invaluable feedback we need to continue refining and advancing our efforts.
Further evidence of our commitment to collaboration is evident in on-going national searches for directors of the Vanderbilt Kennedy Center and Vanderbilt Brain Institute – two of our flagship trans-institutional centers. Search committee members come from all corners of the campus, reflecting our cooperative pursuit of the highest quality training, research and service.
Other initiatives this year include the International Strategy Working Group led by Ted Fischer and Ingrid Wuerth. They are in the process of collecting feedback across campus regarding international research opportunities and barriers via this survey tool. I hope you will participate before the survey closes on Dec 30. The Chancellor's Humanities Committee, chaired by Celia Applegate, continues its planning. I am also working with the deans to solicit ideas from the faculty in the schools/colleges for making further investments in graduate education and research.
The application season for internal faculty funding programs is in full swing with a new web-based application system. The deadlines for the TIPs pre-proposals and University Courses proposals were both earlier this month, and faculty can begin applying for Discovery Grants and Research Scholar Grants on Monday, December 19th. These programs represent important investments designed to allow faculty to jumpstart projects, seed collaborations, and to simply be bold and innovative! I encourage all to read more about these programs to see which might be the right fit.
As we reflect on another year, let us look ahead to 2017 and to reaching new levels of achievement together as One Vanderbilt.
Best wishes for a relaxing holiday and winter break.
Sincerely,

Susan R. Wente
---
International Research and Scholarship: Your feedback is requested via this short survey

DEADLINE DEC 30: The Provost and the International Strategy Working Group are asking faculty for valuable input related to international research and scholarship, please take a few minutes to complete the survey here.
---
Campus Forums on Immersion Vanderbilt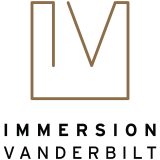 Tuesday, Jan 24, 2-3 PM, Sarratt Student Center 216/220
Wednesday, Feb 15, 10-11 AM, Kissam Center C210
Register here.
---
Other News
Vanderbilt joins new alliance to expand access and opportunity to higher education for 50,000 talented students from lower-income families
NEA to fund Vanderbilt lab study on arts and creativity
Colleges and schools to make recommendations on future investments in graduate education and research
Vanderbilt awarded $1 million grant on public theology and racial justice
---
Previous Open Dore Issues
In case you missed it….
Next Steps for Immersion Vanderbilt – November 2016
Adding 25 Endowed Chairs and Faculty Investments – October 2016
A uniquely Vanderbilt budget model – September 2016
A Semester of Change – May 2016