Fall 2020 Program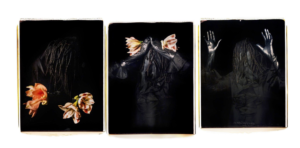 Redefining Monuments: Episodes 1 & 2
In the ongoing struggle against the damaging history of racism and slavery in the US, visible representations of this past have been flashpoints, especially during the summer of 2020, when successful efforts around the nation have unseated many memorials to the Confederacy and racist political leaders. Apart from these "intentional monuments" (as Alois Riegl termed them), there are myriad other buildings, sites, and objects that represent the painful history of white subjugation of non-white peoples. We must now ask: How can we make monuments that promote positive values of inclusivity, that honor the suffering and struggle of our forebears, and that promote dialogue and understanding?
Episode 1: Wednesday, September 23, 2020
Moderator: Kevin Murphy, Andrew W. Mellon Chair in the Humanities and Professor of the History of Art, Vanderbilt University, Nashville, US
Speakers:
Hank Willis Thomas, Artist, New York, US
Carrie Mae Weems, Artist, Syracuse, New York, US
Monika Szewczyk, Director, De Appel Center, Amsterdam, NL
Respondent: Ben Davis, Art critic, Artnet.News, author of "Why the Columbus monument should be seen as a monument to the construction of whiteness in the United States" New York, US
Artist intervention: Carrie Mae Weems, Artist, New York, US
Episode 2: Wednesday, September 30, 2020
Moderator: Jamaal Sheats, Director and Curator of the Fisk University Art Galleries and Assistant Professor in the Fisk University Art Department, Nashville, US
Speakers:
Ibrahim Mahama, Artist, Tamale, Ghana
Caroline Randall Williams, Poet, Author of "You want a Confederate Monument? My body is a Confederate Monument" Nashville, US
Bonaventure Soh Bejeng Ndikung, Contemporary Curator, Writer, Biotechnologist and Founding/Artistic Director, SAVVY Contemporary: The Laboratory of Form-Ideas, Berlin
Respondent: Jane Landers, Gertrude Conaway Vanderbilt Professor of History, Nashville, US
Artist intervention: Caroline Randall Williams and T Bone Burnett
Paths of Emerging Solidarities: Episodes 3 & 4
Paths are sets of geographical coordinates on a map. To beat a new path means to occupy coordinates and to repeat them in ways that acknowledge those who dared to explore new ways. How can we plot new trajectories that weave a common psycho- geography through engagement and exchange among us? Episodes three and four examined the notions of translocality, polyvocality, and "orientation," positions from which we perceive the rest of the world. Bringing together people whose practices have shaped a truly democratic space within the arts, we aimed to launch unexplored interchanges among neighborhoods, cities, regions, de-centered geographies and approaches in search of radical forms of togetherness and solidarity. Topics included the shared legacy of colonialism, diaspora and the retention or adaptation of culture and identity. Art meets activism here in the South, particularly for Black, Indigenous, and people of color.
Episode 3: Wednesday, October 7, 2020
Moderator: Mark Scala, Chief Curator, Frist Art Museum, Nashville, US
Speakers:
Theaster Gates, Artist and Professor of Art, University of Chicago, Chicago, US
Otobong Nkanga, Artist, Antwerp, Belgium
Rina Banerjee, Artist, New York, US
Respondent: Franklin Sirmans, Director, Pérez Art Museum Miami, US
Episode 4: Wednesday, October 14, 2020
Moderator: Marina Fokidis, Independent Curator and Writer, Founding Director, and Editor in Chief, South as a State of Mind journal, Athens, Greece
Speakers:
Gabi Ngcobo, Curator of Berlin Biennale for Contemporary Art, 2018 (We don't need another hero), Artist, Johannesburg, South Africa
Nikos Papastergiadis, Professor, Director of the Research Unit in Public Cultures, University of Melbourne, Australia
Salah M. Hassan, Goldwin Smith Professor and Director of the Institute for Comparative Modernities, Professor of Art History and Visual Culture in the Africana Studies and Research Center and the Department of History of Art and Visual Studies, Cornell University, New York, US
Respondent: Allison Glenn, Associate Curator, Contemporary Art, Crystal Bridges Museum of American Art, Bentonville, AR, US
Performativity and the Social Body: Episodes 5 & 6
A democratic and just social body is not a homogeneous crowd. How can we form an agile and heterogenous body that eludes the familiar strategies of dehumanization and disenfranchisement of poly-ethnic poly-cultural, and poly-directional citizens? What is the shape that we may imagine for a critical mass of intellectual dissidents who come together? Episodes five and six considered performativity as a practice of resilience, resistance and transcendence. Sociality, subjectivity, and other concepts of embodied research, were discussed as antidotes to structures of oppression, inequity, white supremacy, and patriarchy. Paying close attention to emotional and political gestures that bring buried histories to the fore, we aimed to re-discover and conjure ways to survive in this world.
Episode 5: Wednesday, October 21, 2020
Moderator: Candice Amich, Assistant Professor of English, Vanderbilt University, Nashville, US
Speakers:
Doris Sommer, Director of Cultural Agents Initiative and Professor of Romance Languages and Literatures and of African and African American Studies, Harvard University, US
Cecilia Vicuña, Artist and Poet, New York, US and Santiago, Chile
Nikki A. Greene, Assistant Professor of the Arts of Africa and the African Diaspora, Wellesley College, US
Respondent: Grace Aneiza Ali, Assistant Professor and Provost Fellow in the Department of Art & Public Policy at the Tisch School of the Arts, New York University, US
Episode 6: Wednesday, November 4, 9:00 AM CST
Moderator: Octavio Zaya, Writer, Curator, Editor, and Executive Director, Cuban Art Foundation, Boston/New York, US
Speakers:
Paul Preciado, Writer, Philosopher, Curator, Spain
Okwui Okpokwasili, Choreographer and performer, US
Regina José Galindo, Artist, Guatemala
Respondent: Pablo Lafuente, Director, Modern Art Museum Rio de Janeiro, BR
Love Transmutation: Episodes 7 & 8
Love is a path toward justice and democracy, it beckons through the processes of art which reframe perspectives, feelings, and reflections. As such, love is the engine for positive social change. It promotes healing of wounds and continuing health by refreshing the physical and emotional circuits that flow toward freedom. Assaults on black bodies are also assaults on the general body politic and on individual hearts and minds. Protecting justice and democracy we will summon the healing ministries of love generated by the engine of art. While public rhetoric portrays COVID-19 as a foreign invader, the virus itself is not an agent. It doesn't invade us; we make decisions, or do not, through our human connections. With art, driven by love, we can adjust how these connections are made. This episode will look at the viral pandemic in terms of connectivity, migration, and how internal vulnerability manifests itself externally.
Episode 7: Wednesday, November 11, 10:00 AM CST
Moderator: Lorenzo F. Candelaria, Martha Rivers Ingram Dean's Chair Professor of Musicology, Vanderbilt University, Nashville, US
Speakers:
T Bone Burnett, Record producer, musician, songwriter, Nashville, US
Paul Kwami, Director, Fisk University Jubilee Singers, Nashville, US
Dina Bennett, Curatorial Director, National Museum of African American Music, Nashville, US
Respondent: Joseph Horowitz, Cultural historian and Executive Producer, PostClassical Ensemble (DC), US
Artist intervention: Pauchi Sasaki, Composer of classical experimental music, Peru (composer of the music for this year's program)
Episode 8: Wednesday, November 18, 10:00 AM CST
Moderator: Susan H. Edwards, Director and CEO, Frist Art Museum, Nashville, TN
Speakers:
Maria Magdalena Campos-Pons, Cornelius Vanderbilt Endowed Chair Professor of Fine Arts, Artist, EADJ Founder, Nashville, TN
T. S. Harvey, Associate Professor, Global Public Health, Environmental Protection, Doctor-Patient Communication, Vanderbilt University, Nashville, TN
Samar Ali, Lawyer, Entrepreneur, Founding President and CEO, Millions of Conversations, Nashville, TN
Respondent: Edward Fischer, Cornelius Vanderbilt Professor of Anthropology, Professor of Management, Professor of Medicine, Health and Society, Director of the Center for Latin American Studies, Vanderbilt University, Nashville, TN