June 21-22, 2019: Mellon Digital Pedagogy Symposium
The 2019 Mellon Digital Pedagogy Symposium offers a focused, hands-on introduction to undergraduate humanities teaching using digital methods – both commonplace (e.g. Twitter, podcasts) and potentially unfamiliar (e.g. interactive timelines, digital exhibits, video essays).  Register now to take part in workshops, seminars, and breakout discussion sessions on:
Exploring successful digital projects for humanities education
Creating, implementing, and assessing digital lesson plans
Understanding digital pedagogy in the disciplines
Creating support networks for digital pedagogy on your campus
The program is free and open to any interested instructors of undergraduate humanities courses. Full travel stipends are available for faculty from Mellon Partners campuses. Group registrations of faculty from the same campus are especially encouraged.
Participants will leave the symposium having created an outline of a digital assignment and a game plan for implementing it in an undergraduate class.
The symposium features two keynote speakers: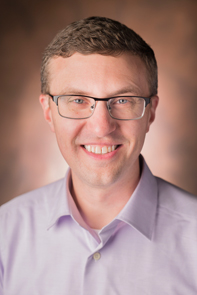 Derek Bruff, Vanderbilt University "Intentional Technology"
Friday, June 21, 9:30 am
Derek Bruff is director of the Vanderbilt University Center for Teaching and a principal senior lecturer in the Vanderbilt Department of Mathematics. As director, he consults regularly with campus leaders about pedagogical issues, seeking to foster a university culture that supports effective teaching. Bruff's scholarly interests include educational technology, faculty development, and visual thinking. He writes about these topics on his blog, Agile Learning, and his second book, Intentional Tech: Principles to Guide the Use of Educational Technology in College Teaching, will be published in 2019 by West Virginia University Press. Bruff is producer and host of the podcasts Leading Lines, VandyVox, and One-Time Pod.  Find a more complete biography here: http://derekbruff.org/?page_id=1512

Tia Smith, Xavier University, "Unbounded: Feminist Digital Pedagogy for Social Justice"
Saturday, June 22, 10:30 am
Dr. Tia L. Smith has been Bellsouth Professor of Mass Communication and Department Head of the Mass Communication Department at Xavier University since 2015. Her research focuses on intersections of gender, media and sexual culture. As a researcher, teacher, journalist, and consultant, Dr. Smith has lived and worked in diverse cultural and learning environments in the United States, Zimbabwe, Swaziland, Brazil and Trinidad & Tobago giving her first-hand knowledge of the sensitive nature and challenges associated with issues of media, diversity and inclusiveness. Her first book, Contradictions in A Hip-Hop World: An Auto-ethnography of Black Women's Lived Experiences comprises narratives of black women about their experiences as hip-hop fans and how they negotiate identity and sexuality in a culture that oftentimes pushes them to the margins.  Find a more complete biography here: http://www2.xula.edu/masscommunication/TiaSmith.html
---
See the full symposium program below, and register here: https://forms.gle/Zrs6ayCmxjeom2qL9
---
Friday, June 21, 2019
8:30-9:15:     Registration and breakfast
9:15-9:30:     Welcome and opening remarks
Bonnie Dow, Dean of Academic Initiatives, Vanderbilt University College of Arts & Science; Joel Dark, Associate Dean, Tennessee State University College of Liberal Arts
9:30-11:00:    Friday Keynote: Intentional Technology
Derek Bruff, Director, Center for Teaching and Principal Senior Lecturer in Mathematics, Vanderbilt University
11:00-Noon:   Gallery walk and exploration of digital assignments
Noon-1:00:     Lunch
1:00-2:00:      Workshop on teaching and learning objectives:
Frameworks for creating digital assignments
2:00-3:15:      Small session breakouts by academic area:
  Digital pedagogy in the disciplines
3:15-4:15:      Co-working:
  Collaboratively develop individual lesson plans
4:30-5:30:     Group activity
  Making digital pedagogy fun
5:30-6:00:     Closing reception
6:30-8:30:     Dinner
Saturday, June 22, 2019
8:45-9:15:      Breakfast
9:15-10:15:      Workshop on Understanding Students as Producers
  Refine lesson plans in progress
10:30-12:00:    Saturday Keynote: Unbounded: Feminist Digital Pedagogy for Social Justice
Tia Smith, Bellsouth Professor of Mass Communication and Department Head, Mass Communication, Xavier University
12:00-1:30:      Lunch breakouts by home campus:
Possibilities for digital pedagogy at specific institutions– please consider the prompts here, and share your responses with the symposium organizers when you're done. 
1:30-2:00:      Closing conversations and farewell­