2021-2022 Mellon Fellows
Faculty fellows
Jana Harper, Art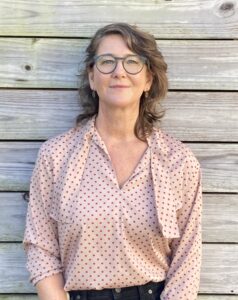 Jana Harper (Mackinac Bands of Ottawa and Chippewa Indians) is Associate Professor of the Practice in the Department of Art. An interdisciplinary artist, Harper's work crosses the platforms of performance, installation, photography, and works on paper. Driven by personal histories and a desire to uncover hidden truths, she aims to establish conditions that invite viewers and participants to transform burdens of history through gestures of recognition and empathy. Her DH Center project, Looking for Nanaboozhoo, traces the Anishinaabe migration through mapping, storytelling, and podcasting in order to ask questions about agency, embodiment, and sovereignty.
Danielle Picard, Medicine, Health & Society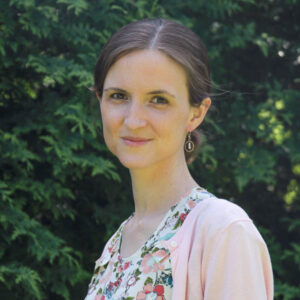 Dani Picard is a Senior Lecturer in the Department of Medicine, Health, and Society and an affiliate faculty in the Department of History. Her research examines the history of science communication, especially the development and communication of new scientific and medical knowledge. Dr. Picard serves as a co-convener of the Consortium for the History of Science, Technology, and Medicine's Digital History working group (https://www.chstm.org/content/digital-history-science-0). As a DH Faculty Fellow, she will use text analysis to explore historical framings in COVID-19 science and scientific articles in order to understand how history has been used to communicate risk.
Mark Schoenfield, English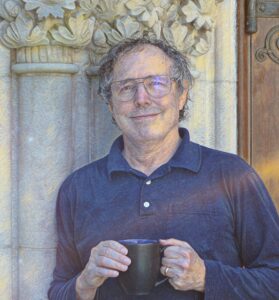 Mark Schoenfield is a professor of English. His first book explores William Wordsworth's connection to the law, and his second, British Periodicals and Romantic Identity: The "Literary Lower Empire" won the Colby Prize for outstanding work on 19th-century periodicals.  His teaching interests include law and literature, romanticism, the novel, and existential fictions, and he is experimenting with alternative forms of student work at all levels of his teaching, including digital story-telling.  He has coached and refereed high school wrestling, as well as taught chess to middle-school aspiring tournament players.
His current research interests expand upon and merge some of his prior interests.  His two on-going projects explore law and literature and romantic constructions of the self.  The first, tentatively called The Culture of Litigation: Legal Trials and Romantic Print Culture, 1750–1835, examines how transformations in trials during the romantic period were bolstered and contested in the press and literature of the time, producing celebrity lawyers, novel legal theories, and legal novels. In it, he hopes to use data mining techniques to explore the shifts in concepts of and ideas about law as they are embedded in Romantic-era periodicals. The second, The Celebrity of the Ordinary: Romantic Autobiography and Periodical Culture, 1790-1840, demonstrates how the extensive fascination with celebrities influence how ordinary people conceptualized and represented their roles and place in the commercial and social orders of the romantic period.
Lijun Song, Sociology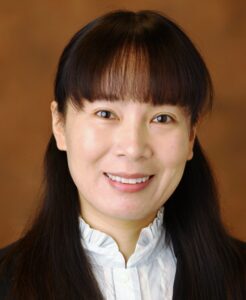 Lijun Song is an Associate Professor in the Department of Sociology and the Department of Medicine, Health, and Society with a secondary appointment in the Department of Asian Studies. Her overarching research question is "What are the causes and consequences of social networks across society and time?" She is currently investigating the double-edged (helpful and harmful) role of social networks for health and well-being across culture and societies. Her recent work on the varying double-edged role of accessed status (network members' status) for life satisfaction across three societies is honored with the Best Publication Award from the Sociology of Mental Health Section of the American Sociological Association. As a DH faculty fellow, she aims to explore online social support seeking and giving among the isolated and lonely before and during the COVID-19 pandemic.
Meike Werner, German, Russian & East European Studies
Meike Werner is Associate Professor of German and European Studies, Chair of the Department of French & Italian, and director of Graduate Studies in the Department of German, Russian & East European Studies. In 1996, she received an interdisciplinary Ph.D. in German at Yale University. After teaching at Brandeis University, she joined Vanderbilt University in 1997.
Werner has published on German literature, print media, intellectual history, and the history of Germanistik from the eighteenth to the twentieth century. Her teaching spans from the literature of the Middle Ages to early twentieth-century modernism and the late twentieth century (post-wall) literature. She also teaches courses in European Studies and Jewish Studies. With a passion for archives, Werner's research is often focused on non-canonical forms of writing, and on unpublished letters and diaries. She also teaches archival methods to graduate students, many of who go on to work in literary archives in Germany and elsewhere.
Postdoctoral Fellows
Melanie Forehand, Spanish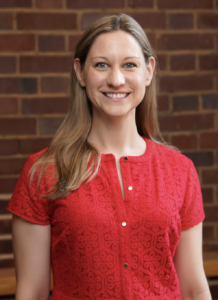 Melanie Forehand is an Andrew W. Mellon Postdoctoral Fellow. Her research interests focus on Spanish Civil War exiles. Melanie's dissertation The Parables and Parabolas of the Spanish Civil War Exiles in Mexico examines representations of the Spanish Civil War exiles living in Mexico from 1937 to the 1950s and engages theories of the spatial politics of affect, national identity, and cultural studies. As a DH Fellow, she will focus on creating immersive, 3D models of the architectural projects of Spanish Civil War exile Felix Candela.
Derek Price, German Studies & CMAP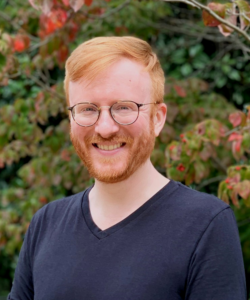 Derek Price is a Mellon Postdoctoral Research Fellow at the Vanderbilt Center for Digital Humanities. He holds a joint-PhD in German Studies and Comparative Media Analysis from Vanderbilt University. His dissertation, titled "The Work of Nonfiction: Simulator Games in Germany" investigates how a genre of simulation computer games about industrial machines and work became popular in and beyond Germany. Additionally, Derek has published articles on and organized conferences, workshops, and seminars about the intersections between games and literature, history, pedagogy, ecocriticism, surveillance, race, sexuality, and political organizing. He has received numerous grants in support of his research, including a Fulbright Research grant for the 2018/2019 academic year, which he carried out at the Universität zu Köln. As an instructor, Derek has taught courses on German language and literature, film and media, European history and culture, and online teaching, and has developed a course on games and play in Germany, as well as a course on digital media and methods based on his training in Media Studies and Digital Humanities. You can learn more about his professional experience and scholarly work at derektprice.github.io, and you can contact him via email at derek.t.price at vanderbilt.edu
Daniel Romero Suarez, Spanish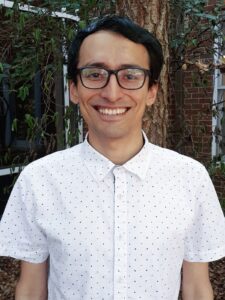 Daniel Romero Suárez is a Mellon Postdoctoral Fellow for Digital and Public Humanities at Vanderbilt University. He holds a Ph.D. in Spanish from the same institution, and his doctoral research focused on the intersections of medicine, literature, and collective memory in Latin American poetry. Daniel has published peer-reviewed articles and participated in academic conferences. He has also engaged in non-traditional academic settings to bring scholarly knowledge into dialogue with the concerns of vulnerable communities. As a Curb Public Scholar (2019-2021), Daniel founded and directed "Poesía en Nashville," a community initiative that offered pandemic creative writing workshops for the Hispanic community in Middle Tennessee. As a result, six authors published bilingual texts and shared them in public readings. You can find "Pandemic Creative Writing. Escritura Creativa Pandémica. Vol. 1" online. As a postdoctoral fellow, Daniel leads a project titled "An Oral History of the Coronavirus" that includes the implementation of digital resources and platforms that will tell part of the history of how the Hispanic communities in Nashville have lived throughout the pandemic.
Graduate Fellows
Elvira Aballi Morell, Spanish & Portuguese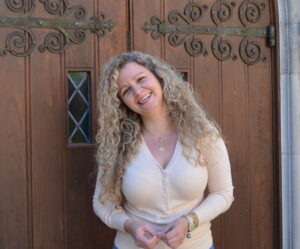 Elvira is a writer and a graduate student specializing in Latin American and Caribbean literature and LatinX studies. Her work as a research assistant in the Slave Societies Digital Archive (SSDA), as an interpreter for the Vanderbilt University School of Law's Immigration Practice Clinic ("IPC"), and as a community volunteer with Children of Hispanic Immigrants Collaborating to Overcome Stress (CHICOS) motivated her to create a searchable database of selected artworks made by LatinX artists, ContArte Latinoamerica (CAL). CAL collection will continually expand to include a more extensive representation of LatinX art. Under the umbrella of CAL, she is developing HEART: Unifying Communities, an interdisciplinary, and trans-institutional workshop where Spanish creative writing, English as a second language, and textile art —as alternative means of expression— are linked. The art and writings created through HEART will be showcased on the CAL site, as Elvira's project develops as a Curb Public Scholar and Mellon Fellow over the next two years.
Debbie Brubaker, Religion/Theological Studies
Debbie Brubaker is a fifth-year Ph.D. candidate in the Vanderbilt University Graduate Department of Religion. Her current research uses methods from anthropology, digital humanities, and constructive Christian theology to investigate how white Christian churches address anti-Black racism. She is also interested in the impact of digital technologies on contemporary religious practice and the role of affect in religious experience. As a DH Fellow, she plans to use mapping, data mining, and text analysis tools to assess how church media relates to the spatial, affective, and theological dimensions of ecclesial practices.
Meghan McGinley, French & Italian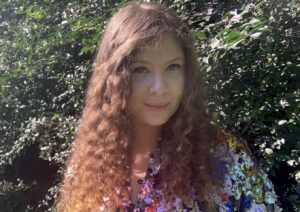 Meghan K. McGinley is a sixth-year PhD candidate in the Department of French and Italian. She is a specialist in French film, focusing on the French New Wave. Her dissertation project "Ludic Ideology at Odds: Game and Play in French New Wave Cinema" draws on play theory and geopolitical history to examine how the French New Wave filmmakers visually respond to the shifting ludic landscape of the postwar era. Her DH project "Mapping the Tarot: Game and Divination Across Time" utilizes various holdings from the George Clulow-United States Playing Card Company Gaming Collection in Vanderbilt University's Special Collections to trace the geospatial evolution of the tarot using ArcGIS and its StoryMaps feature.
Samantha Rogers, History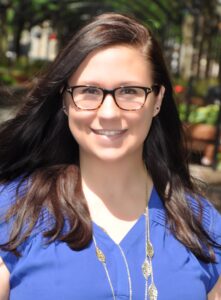 Samantha Rogers is a sixth-year Ph.D. student in the History Department specializing in late medieval and early modern British history. Her research interests center on debates of political legitimacy and religious authority that lay at the heart of the English Reformation. Her dissertation, "The Royal Supremacy in Action: Public Politics of the Henrician Reformation, 1537-1540," draws together various modes of political communication, from printed propaganda to public executions, to examine the ways in which power was asserted, performed, and contested during a period of political and religious transition. As a DH fellow, she will utilize narrative mapping tools to explore the chronological and geographical components of these displays of authority and gain a deeper understanding of how the English Crown asserted the legitimacy of its power during a period of crisis.
Katerina Traut, Political Science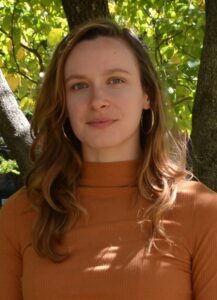 Katerina Traut is a PhD candidate in Political Science with subfields in Political Theory and Comparative Politics. Her dissertation "Constructions of Power: Political theory of Atlantic Architectures" uses European fortification history in the Anglophone world to investigate the epistemology and governance of slavery and colonialism. As a Digital Humanities Graduate Fellow, Katerina is working on a digital project that maps the archive of British colonial and slaving architecture, showing the power of architecture to build ideas about personhood and stabilize political-economic relationships. Katerina completed her B.A. Political Science and Africana Studies with a focus on African American history and feminist theory.
Kayleigh Whitman, History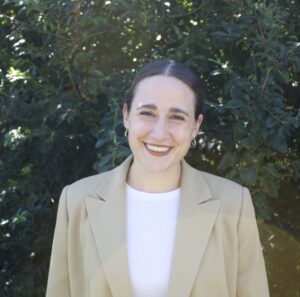 Kayleigh Whitman is a fifth-year PhD candidate in the History Department. Her dissertation examines religious ideas in African-American women's international activism during the twentieth century. Her DH interests are in public history, inspired her work with the local non-profit, Nashville Sites. Her time with the project has allowed her to join her interests in community work and education, while also learning about how digital tools can aid in the expansion of local historical narratives to be more inclusive and representative of their constitutive communities. As a fellow, she will continue her work with Nashville Sites by developing driving tours of Historic Jefferson Street and the Nashville Civil Rights Movement, as well as work to develop digital exhibits related to her own dissertation work.
Tyler Anthony, Spanish & Portuguese & CMAP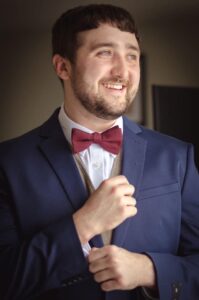 Tyler Anthony (Hilliard, Ohio) is a PhD student in the department of Spanish and Portuguese. He obtained his undergraduate degree in World Language Education with a specialization in Spanish at Bowling Green State University (Bowling Green, Ohio). This experience also allowed him to study abroad in Alcalá de Henares, Spain for a year and study Spanish history, literature and culture. Upon graduating, Tyler continued his studies at BGSU and obtained his Master of Arts in Spanish after spending an additional year abroad in Alcalá de Henares. Tyler's current interests include contemporary Spanish literature and culture, modern adaptations and recontextualized versions of Federico Garcia Lorca's works, and the representation of Hispanic history, literature, and culture in modern media (i.e. Netflix Series).
Ethan Calof, English & CMAP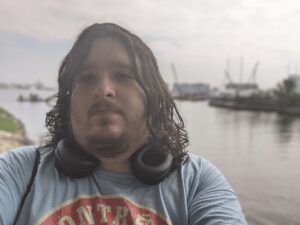 Ethan Calof is entering his third year in Vanderbilt's English PhD program, and his second year in the Comparative Media Analysis and Practice (CMAP) program. His research broadly focuses on questions of diaspora, and how the specific cultural, media, and technological forms of the long 21st-century impact how young, secular, diasporic Jews conceive of their identity and positionality. Ethan's DH interests include public humanities, public archives, curation of pedagogical resources, and in general bridging the gaps between academic discourses and non-academic communities. His Mellon Fellowship projects will follow in that vein, and he plans to further develop the technical skills that can help him create future digital humanities research!
Victoria Hoover, English & CMAP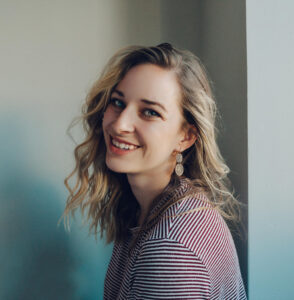 Tori Hoover is a fourth-year joint doctoral student in English and Comparative Media Analysis and Practice (CMAP). She specializes in sound studies, Black studies, theories of media and mediation, and 21st-century literature. Her work considers the history of sound media as it influences the world of podcasting. Her dissertation, tentatively titled "White Noise: Sound, Race, and the Podcast Ecosystem," aims to close-read popular podcasts as inheritors to the legacies of gendered and racialized sound media with particular emphasis on the rise of the phonograph and Golden Age radio production.
Maren Loveland, English & CMAP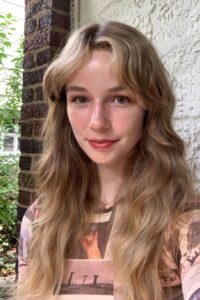 Maren Loveland is a dual-PhD student in English and Comparative Media Analysis and Practice whose research focuses on the politics and aesthetics of water in the United States. She specializes in twentieth-century literature and film studies, documentary studies, energy humanities, and critical race theory. Her DH project will analyze landscapes and waterscapes on film, placing objects, texts, films, and cartographies in conversation with one another in a digital space.
Ricky Sakamoto-Pugh, History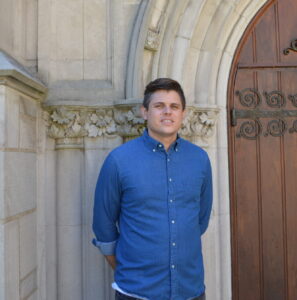 Ricky Sakamoto-Pugh is a PhD candidate in the Department of History. A student of the history of Modern Mexico, he is working on a dissertation that examines differing visions of police modernization in post-revolutionary Mexico during the 1930s and 1940s. As a Digital Humanities Fellow, he is working on Python scripts that construct organizational charts of historical Mexican police institutions using newspaper data.
Abigail Trozenski, German, Russian & East European Studies & CMAP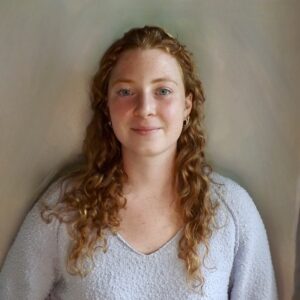 Abigail is a fourth-year doctoral student in the German, Russian and Eastern European department and a third year in the Comparative Media Analysis and Practice (CMAP) program at Vanderbilt University. Her dissertation research examines the relationship between discourses on altered sense perception and scientific and artistic self-experimentation with hallucinogens and other psychoactive substances. Abigail's DH project will explore the use of dating apps and their adaptations following the onset of COVID-19. Her focus will gather data via survey to study dating apps and discuss hook-up culture alongside social cognitive theory. She explores dating trend changes in the time of quarantine and self-isolation during the COVID-19 and discusses such experiences with app users by way of podcasting. As a fellow, Abigail also plans to explore new methods of digital research and advance other digital components of her research.