Confronting the Digital Deluge: Archaeological Data in the Age of Photogrammetry, Remote Sensing and Machine Learning
April 3, 2020 | 12pm
Confronting the Digital Deluge: Archaeological Data in the Age of Photogrammetry, Remote Sensing and Machine Learning

At its core, the collection of archaeological data has historically been a destructive endeavor. In order to generate our datasets, the processes of excavation, documentation, and curation of the material traces of human activity effectively destroys the subject of study in the same moment. Accordingly, the quality of the data produced through excavation is determined and limited by the methods utilized to record these ephemeral shadows of past action. The availability of new spatial recording techniques are actively innovating several areas in computational archaeology and span multiple scales of analysis, from the interregional scale of settlement networks in ancient empires to the affordances of the built environment at the scales of individual subjects and communities. At each of these scales, the projects discussed in this presentation demonstrate how producing public facing and standards-based data sets, systems, and analytics exploiting fully immersive room-scale virtual and augmented reality environments are poised to change the way archaeology is both conducted and how the resulting data are disseminated. Projects utilizing these emerging interfaces allow researchers to engage with spatial data in powerful new ways, from regional aerial surveys, to interactive photorealistic site and artifact models. Although these new technologies are fundamentally changing the approaches used to study the archaeological record, the scale of the datasets that are being generated through their use are also posing considerable new challenges.
About Giles
Giles Spence Morrow, PhD (University of Toronto) is an anthropological archaeologist focused on the dynamics of state formation, social complexity, and human-environment coupled systems over long timespans in the Andean region of South America. Previous graduate work at McGill University, Montréal and the University of Toronto employed quantitative computational approaches to the study of architecture and urban planning at the ancient sites of Tiwanaku, Bolivia and Huaca Colorada in the Jequetepeque Valley of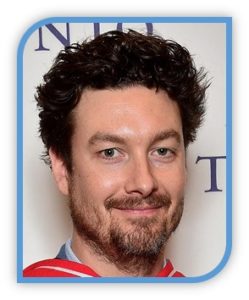 Peru. Dr. Spence Morrow's current work integrates emerging spatial technologies into archaeological fieldwork through the use of three-dimensional recording techniques at various scales of investigation ranging from regional topographic mapping using drones, site-level photogrammetric recording, to high-resolution three-dimensional modelling of recovered artifacts using structured light scanning.