Racial Equity in Arts Leadership (REAL)
In 2015, REAL brought together twenty arts leaders, including individual artists and representatives of the Nashville Symphony, Frist Center for Visual Arts, Nashville Opera, Nashville Repertory Theater, Tennessee Performing Arts Center, Nashville Ballet, National Museum of African American Music, DancEast, Tennessee Jazz and Blues Society, Nashville in Harmony, Intersection, Southern Word, and SeedSpace. These leaders met monthly at the Curb Center, which utilized an innovative curriculum which explored leading racial and cultural equity practices in the arts sector. These discussions revealed the impact of racism on organizations and art forms and created a peer network dedicated to positive change.
From these workshops, Curb and Metro Nashville Arts Commission (Metro Arts) created the Racial Equity in Arts Leadership (REAL) program designed to drive racial equity in Nashville's arts sector. REAL brings together arts administrators, executive leaders of cultural institutions, community-based arts organizations, and individual artists for regular seminars and organizational workshops that provide insight into how institutional practices such as hiring processes and arts programming choices can advance racial equity in our community. REAL participants meet regularly to address challenges they encounter as they work to build more equitable practices in their institutions.
The Curb Center also sponsors public conversations with national leaders in the fields of arts-based civic engagement and cultural policy to address matters of racial equity. Read more about how the cadre is organized, characteristics of cadre members, and questions and topics posed.
We are currently using the extended hiatus necessitated by COVID-19 to assess the past four years of REAL so we can provide programming to address Nashville's rapidly changing landscape, communities, and the art sector going forward. We anticipate being able to provide substantive in-person events  and will advertise information on REAL 2021 programming when finalized.
If you are interested in becoming part of our next REAL cohort or participating in REAL speaker events send your contact details to curbcenter@vanderbilt.edu.
2018 – 2019 REAL HIGHLIGHTS
"The New Being:Perception and The Spiritual Existence of People of Color" –  Hannibal Lokumbe

2019 National REAL SYMPOSIUM

Nicole Robinson
2017 – 2018 REAL HIGHLIGHTS

2015 – 2017 REAL HIGHLIGHTS
"Living at the Nexus of Arts, Culture, and Social Justice" –  Carlton Turner
"Belonging, Cities, and Poetic Will" –  Roberto Bedoya
"Imagining Racial Equity and Justice in the Arts Ecosystem" –  Maria Rosario Jackson
"Towards a New Normal: Creating Traditions of Racial Equity and Investment" –  Risë Wilson
 "DEAN MAVERICK: Addressing the Relevance of the Arts in the 21st Century" – Aaron Dworkin
 "After Interviews Uncover Racism, Nashville To Examine Arts Community" –

WPLN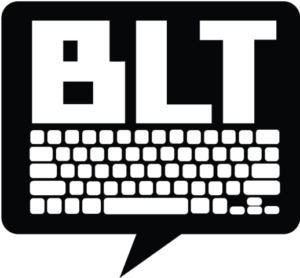 Black Lunch Table
Artist & Peoples Tables
2019 REAL Symposium