This summer, I had the opportunity to work across many different fields.  While my internship as a Summer Pediatric Research Scholar at Akron Children's Hospital focuses on my interest in medicine and healthcare, I have also explored more of Cleveland's creative arts scene and many of Ohio's national parks! My internship has been a fantastic opportunity for me to work one-on-one with physicians and researchers, as I learn more about healthcare and conduct a research project.  It has been a time of growing and learning patience, as my project constantly encounters obstacles and setbacks.  Hopefully everything will pull together before my presentation next month! I have also had the awesome opportunity to shadow doctors around the hospital – seeing them tackle new problems and work together to find solutions to medical and technical issues has reinforced the idea that an open and creative mind can be used anywhere!
Cleveland has a vibrant creative culture, which I have enjoyed exploring alone and with friends. The one I'll highlight here is the Museum of Contemporary Art in Cleveland.  My friend and I spent a lovely Saturday morning exploring their featured exhibitions, which all tackled relevant themes in today's society.  One was Keith Mayerso's "My American Dream" which explored daily life, work and play, while displaying the American struggle and diversity.  Another exhibition by Lu Yang: entitled "Delusional Mandala" explored the impact of neuroscience, the internet, and technology on society.  I found this exhibit strange and wonderful.  Yang's short films have a mesmerizing quality to them, provoking contemplation of the digitized world we live in. The last exhibit we visited was entitled "Constant as the Sun" and explored diversity and difficulty in urban America.  The artist creatively used everyday scenes and objects to bring difficult conversations to the public in an engaging and stimulating way.  Building on these themes, MOCA also had an interactive exhibit where visitors could work together to create "Shelters" out of PVC pipes, curtains, plywood and other things, letting you explore your own creativity!
In addition to museum hopping, I have enjoyed exploring many of the natural preserves in the area, just spending time reflecting, wandering and taking pictures.  As we explored in Curb's last year opening retreat, nature is great for stimulating creativity and refocusing. This year, Cleveland is celebrating the centennial of its 18 natural reservations consisting on 23,000 acres and over 300 trail miles! Over the summer, I spent time rock hopping at my favorite Chippewa Creek Gorge and also got a chance to explore the Blue Hen Falls for the first time.  I also made it to an outdoor concert by the Cleveland Orchestra at the Blossom Music Center.  I always love the combination of nature and music, and enjoyed hearing pieces by Shostakovich, Gershwin and Tchaikovsky, complete with the 1812 Overture with real Cannons!
Through Curb, I was also able to spend a day working with Cleveland creative Miriam Bennet, who teaches media arts in Cleveland. She specializes in film and music videos, and was kind enough to let me join her cast and crew of "One More Day". I met Ms. Bennet through a line of Curb connections, starting with Kate Tucker, a Nashvillian-Ohioan who we worked with during an opening retreat 2 years ago. While my time in Cleveland did not correspond with Kate's project here, she put me in touch with Ms. Bennet. During my brief time with them, I learned a lot about all the work, planning and effort that goes into even the smallest of films, and am grateful for the opportunity to explore yet another facet of Cleveland's creative culture.
These excursions and many others gave me the opportunity to explore the creative scene around my home as well as take some photos! Although I spent my summer in the cities I have called home for the last 15 years, Curb has helped me see the "old" in a new light, and has helped me explore more of the vibrant creativity around me, through art, nature, music and film.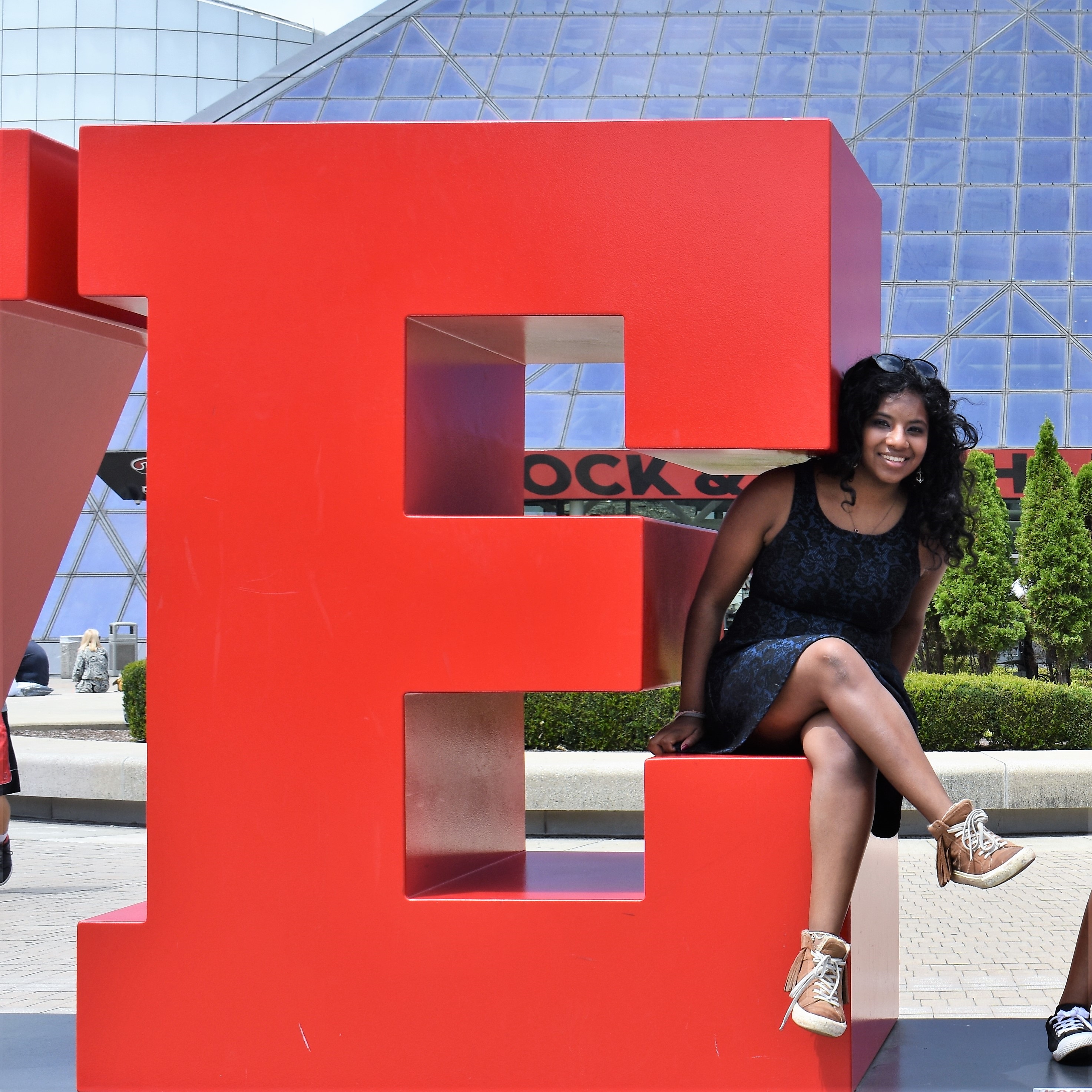 Chilling on the LONG LIVE ROCK sign outside the Rock and Roll Hall of Fame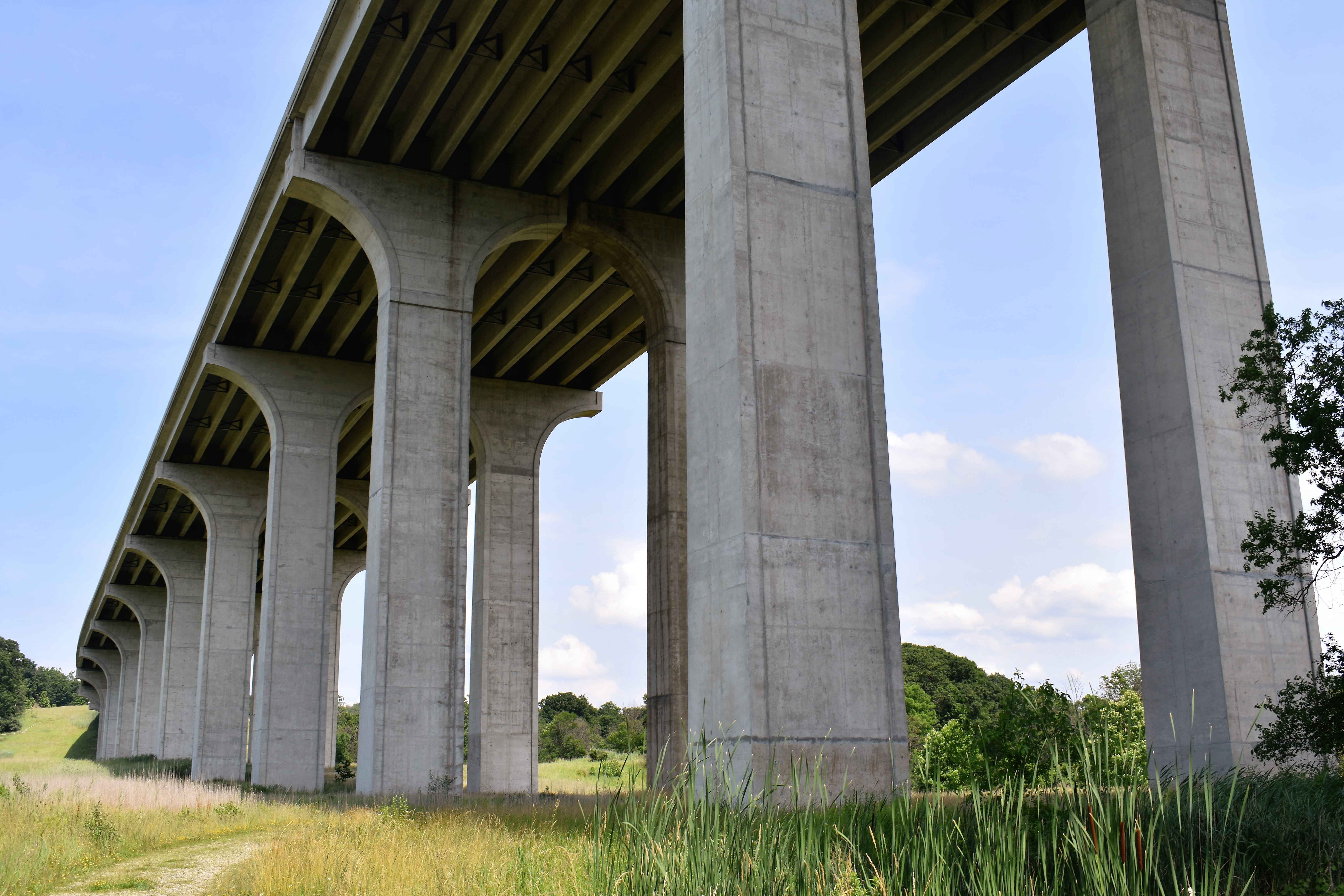 Urban meets Nature: Highway over the Cuyahoga Valley National Park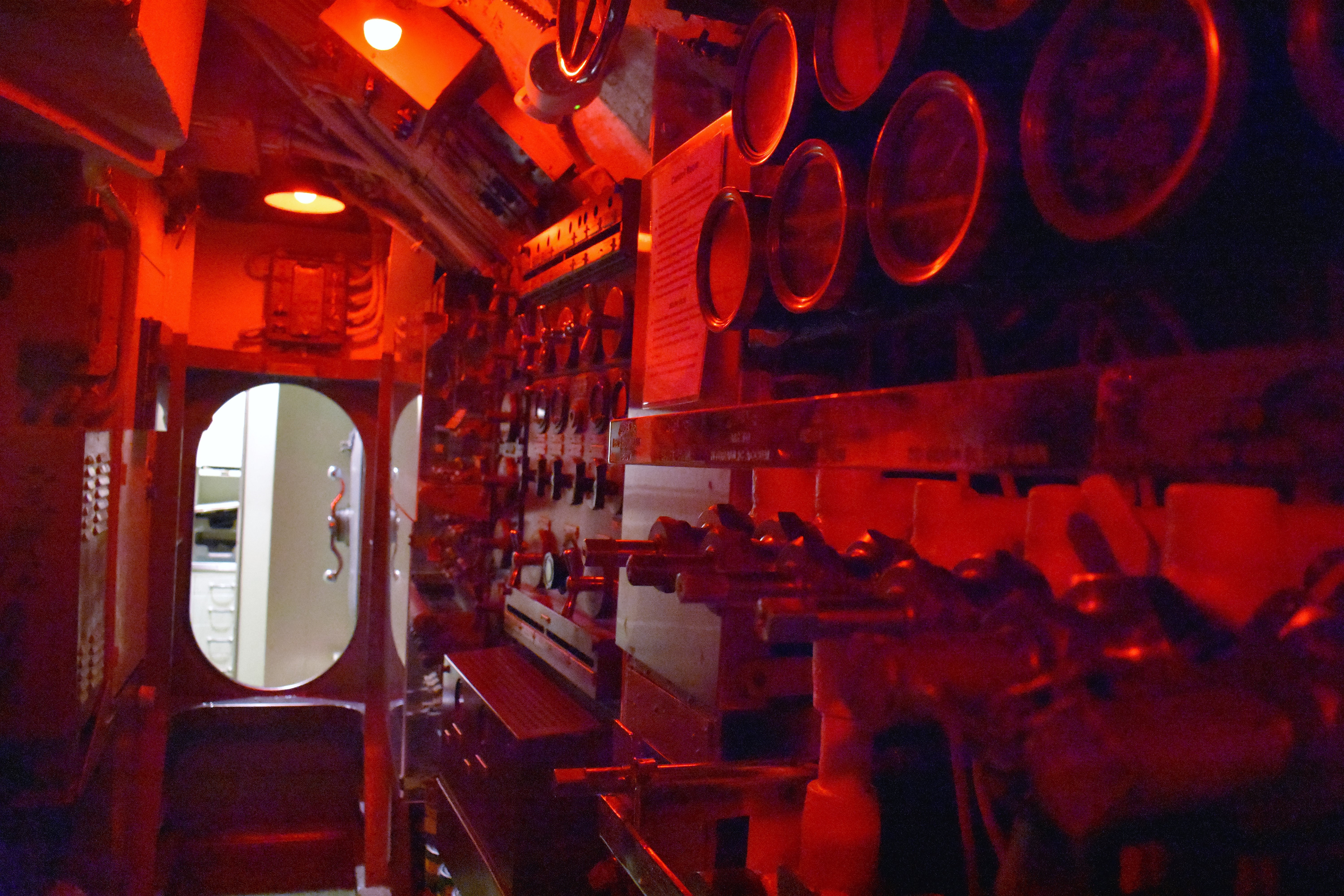 Control room inside the USS Cod, Cleveland's resident gato-class WWII Submarine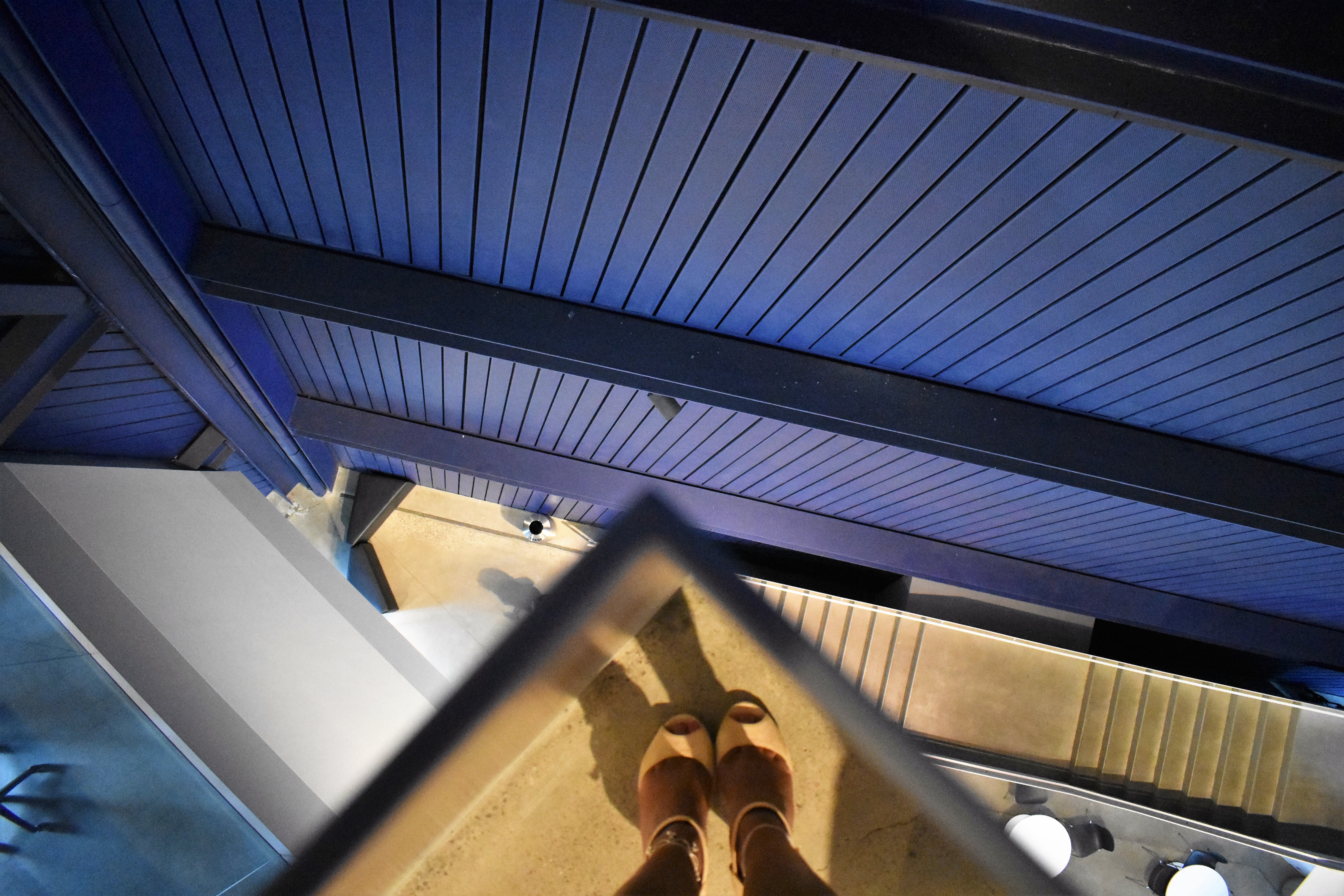 Architecture inside the Museum of Contemporary Art: Cleveland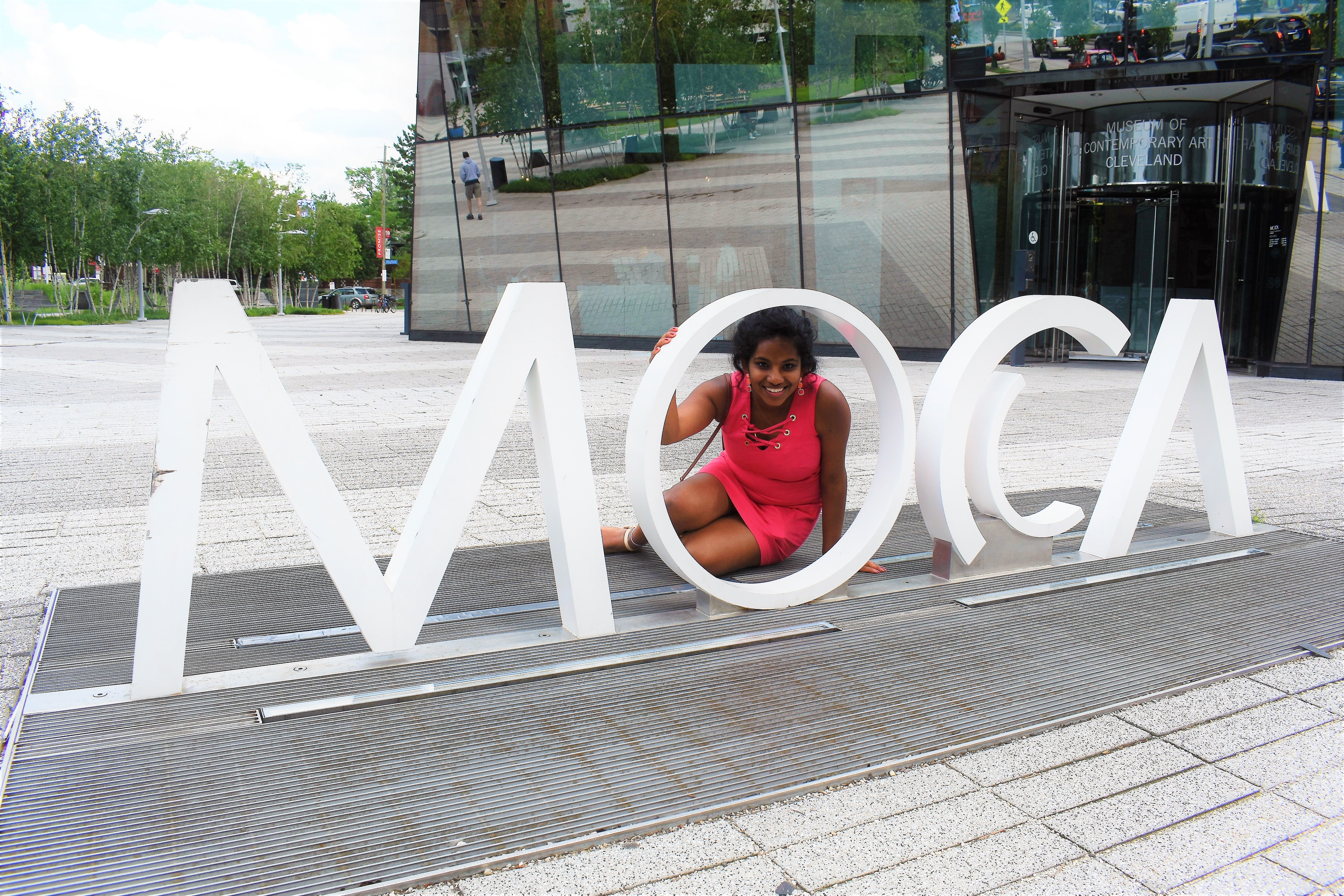 Outside the Museum of Contemporary Art: Cleveland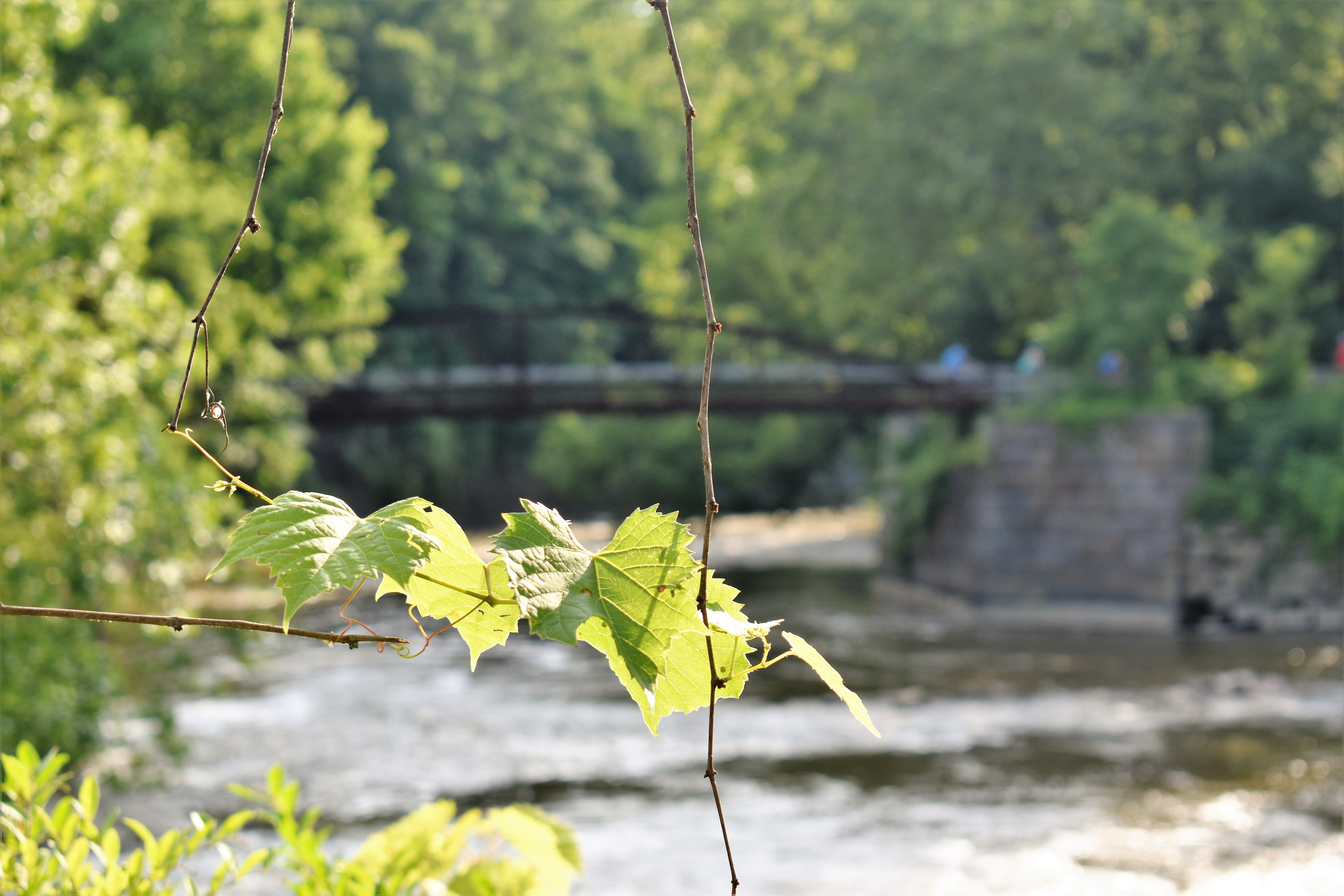 Exploring the Hudson River Valley National Park