Curb Public Scholars Application
The Public Scholars Program is on hiatus for the 2023-2024 Academic Year
As part of our mission to advance the standing of creative and cultural expression in generating innovative approaches to real-world problems, the Curb Public Scholars program supports graduate students in finding ways that their research can have an impact beyond the academy. The program facilitates initiatives that explore creative ways to implement research findings, develop evidence-based public policies, and transform academic work into publicly available resources.
Each spring, graduate students are invited to propose projects that apply arts or creative expression to an issue raised by their dissertation or other research and designed to engage a public audience. Scholars are awarded up to $2,000, have access to Curb Center work spaces, and receive mentorship and project management expertise from Curb-affiliated faculty and staff. Recipients of these grants meet with local and national leaders as well as fellow scholars regularly throughout the academic year; develop and deliver materials that advance understanding, application, or the impact of the student's research on community life; and reflect on the outcomes of that development in a final symposium.
The Curb Public Scholar Application Process

If you wish to be considered for a Public Scholar appointment you will be asked to furnish the following materials:
A Letter of Interest

which includes details about your degree program, advisor, and anticipated graduation date and addresses how participation in the Curb Public Scholars Program will enhance your professional development

Curriculum Vitae

An

essay, video, or PowerPoint presentation

which provides background for your project, details what the project encompasses, addresses who your public is and how your project could impact this group, and details how the proposed project complements your thesis project work
A preliminary

deliverables timeline

addressing the project goals and completion dates
A preliminary

budget

detailing how funds will be spent over the life of the project
Materials should be combined into one document and sent to Leah Lowe.
Applications are reviewed by the Curb Center leadership team with final award decisions communicated to all applicants shortly thereafter.

If you have any questions about the process please contact Center Director Leah Lowe (via phone or email).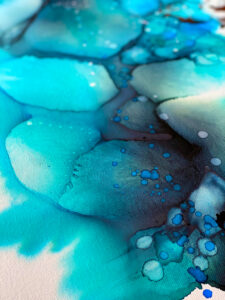 Grace
Adi Vidal
Gouache on Paper (2020)
The Art of Healing Exposition