Past Events
Throughout the year the Curb Center hosts workshops, seminars, panels, and special events designed to educate the public and enrich the arts at Vanderbilt and our community at large. Here are highlights of some of the events the center sponsored since April 2019.

N2020: Community Reflections
March 3 – August 1, 2021

Organized by the Frist Art Museum, with guest curator Woke3
One early January 2020 morning, artist Woke3 stepped out of his home in North Nashville to find the remains of a car engulfed in a raging fire. He interpreted the blaze as a premonition of the year to come. No one, however, imagined what 2020 would ultimately bring to his neighborhood, the city of Nashville, and our nation. Woke selected the following videos, which feature spoken word, dance, and music, and photographs to share how his creative community is processing the year's seismic events—from a devastating tornado on March 3 to a car bomb exploding on Christmas morning—and offering a path forward. View the show in its entirety here.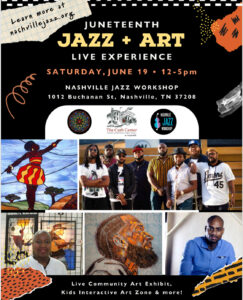 JUNETEENTH 'BLACK ON BUCHANAN' CELEBRATION
June 19, 2021
Additionally, the Booker and Turner artworks will be featured in the Art of Healing Exhibition, sponsored by the Curb Center and scheduled to run from September 17, 2021 through December 16, 2022.

Stirring the Waters Across America
February 28, 2020
The Vanderbilt Divinity School, Vanderbilt African American and Diaspora Studies, and the Curb Center for Art, Enterprise, and Public Policy were proud co-sponsors of Stirring the Waters Across America, a multimedia touring production illuminating the Civil Rights Movement from 1954-1968. Conceived by American composer Nolan Williams, Jr., the production combined captivating music, spoken word, and dance with stunning visuals to highlight seminal moments from the Movement, connecting the past with the present.
Stirring the Waters Across America is one of the first works to be developed through The Kennedy Center's newly-inaugurated Social Impact Arts Residency. The touring production is produced by NEWorks Productions and Edgewood Ventures. After the performance Mr. Williams and Dr. Alisha Jones (Assistant Professor of Ethnomusciology at Indiana University Bloomington) engaged the audience in a talk-back about the production.
---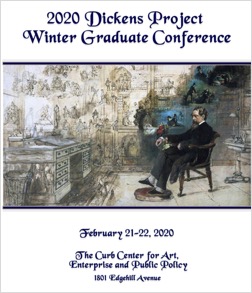 Dickens Project Graduate Conference 2020
February 21-23, 2020
The Dickens Project Winter Conference allows graduate students from across the country to present their work to the conference participants. Each student is paired with a faculty member from a university other than their own, affording the student one-on-one insight from a fresh perspective. The conference provides an outlet for graduate students to continue the conversations initiated at the Dickens Universe, collaborate with others, and practice their public speaking and teaching skills by presenting their work to both fellow graduate students and faculty members. Learn more about the meeting here.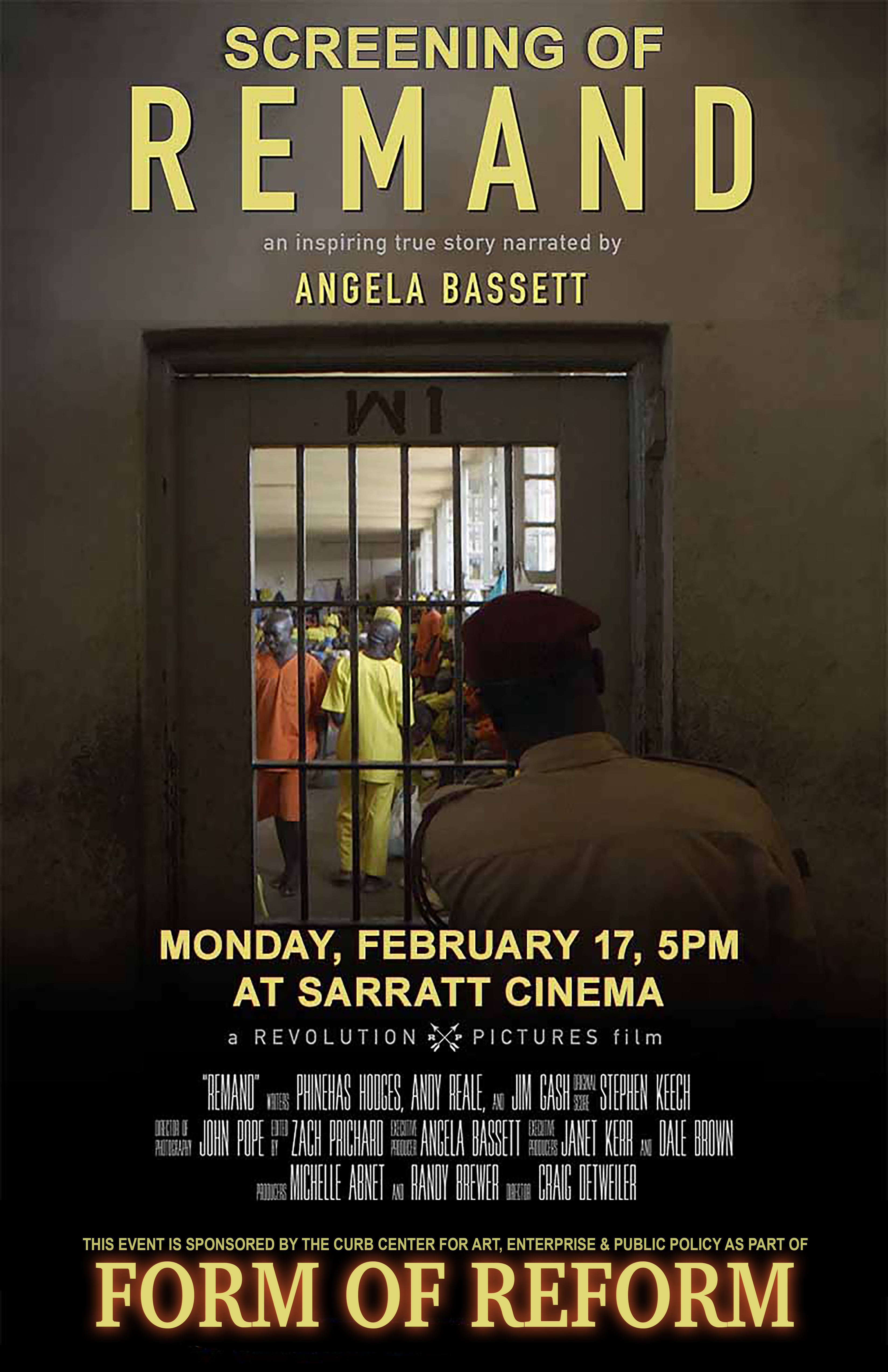 REMAND
A Form of Reform Event
February 17, 2020
As part of The Form of Reform, The Curb Center was proud to showcase 'Remand'. Henry is a Ugandan teenager languishing in prison for two murders he didn't commit. Jim is a successful Los Angeles lawyer and law professor. In REMAND, we watch the true story of how Henry and Jim, separated by an ocean, differing cultures and life experiences were able to meet and work together to inspire justice reform for an entire country.
The screening was followed by a Q&A discussion with Randy Brewer, the Founder of Revolution Pictures and producer of Remand.
---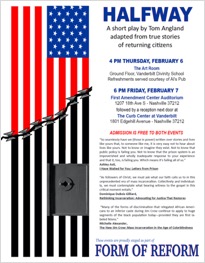 Halfway
A Form of Reform Event
February 6- 7, 2020
'Halfway' is an original play which was written, directed and performed by Tom Angland. The work was adapted from true stories of returning citizens.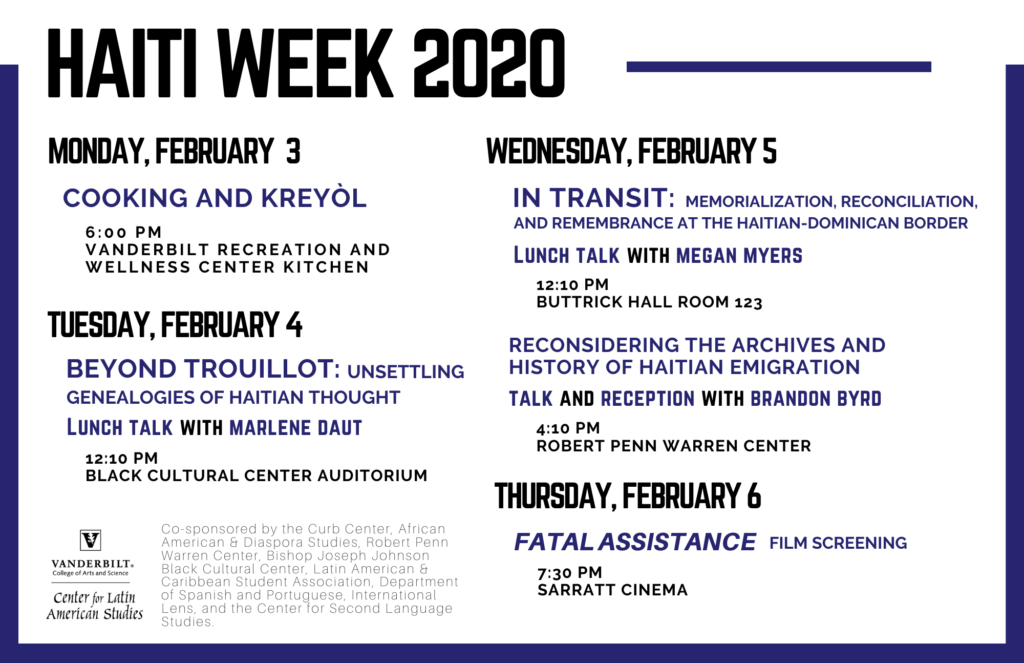 Cooking and Kreyòl
February 3, 2020
The Center for Latin American Studies paired with groups and departments across campus, including the Curb Scholars, to host a series of public events celebrating Vanderbilt's annual Haiti Week. Events included a lunch talk on The Price of Admission: Louis-Marie Dantes Bellegarde's Life and Oeuvre in Context with Patrick Bellegarde-Smth, a K-12 teacher workshop centered around American Street: The American Dream and The Immigrant Imagination featuring Ibi Zoboi, and a Haitian cooking class, where participants learned how to cook Soup Joumou and also enjoy other delicious traditional Haitian dishes. The cooking demonstration included a discussion on Haitian history, culture, and a lesson in conversational Haitian Kreyòl. N a wè!
---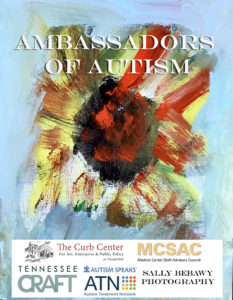 Ambassadors of Autism Exhibit
April 26, 2019 – November 30, 2019
Ambassadors of Autism was a curated fine art exhibit designed to raise awareness of autism, those who are on the spectrum and their abilities, and those dealing with autism in various roles. Sally Bebawy, who works closely with those on the spectrum as a Research Program Manager at Vanderbilt's Kennedy Center, designed the show as a tribute to the creativity of the population she works with each day. All artists featured in the show had a connection to autism.
Tools for your Child on the Autism Spectrum: Creating Visual Supports and Managing Blood Draws
Thursday, October 17, 2019
Families of children with autism were invited to learn about how to create visual aids to help with daily routines with specific additional focus on how to help ease the burden of blood draws during a clinic visit. Families were given tools to create their own visual support boards which could be used at home.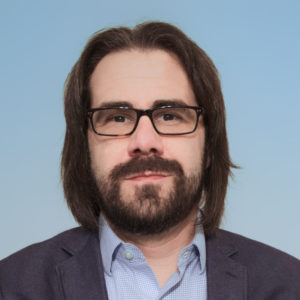 Notes From 25 Years of Computing Between Disciplines with Ian Bogost
October 3, 2019
Dr. Ian Bogost is an author and an award-winning game designer. He is Ivan Allen College Distinguished Chair in Media Studies and Professor of Interactive Computing at the Georgia Institute of Technology. Bogost is also Founding Partner at Persuasive Games LLC, an independent game studio, and a Contributing Editor at The Atlantic. Bogost's videogames about social and political issues cover topics as varied as airport security, consumer debt, disaffected workers, the petroleum industry, suburban errands, pandemic flu, and tort reform.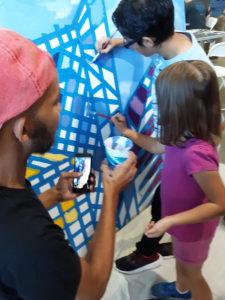 7th Annual Nashville Mini Maker Faire
October 5, 2019
The Wondr'y and the Curb Center co-sponsored a living art presentation by the 800 Collective. The 800 artists created a large taped canvas which featured mosaic-like images of Nashville's AT&T 'Bat Building', The Parthenon, and The Adventure Science Center. Attendees were asked questions about their sense of place in the Nashville community (represented by The Bat), how many educational opportunties they had (represented by Adventure Science Center) and how often they took advantage of creative opportunties in thier communities (represented by The Parthenon) and painted their answers using a varity of hues. The finished canvas is currently displayed in the Wondr'y.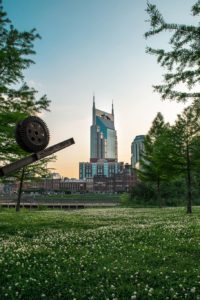 Image by Tanya Griffin
From Surviving to Thriving: Perceptions of Artists & Implications for Policy
Wednesday September 25, 2019
This event presented research conducted by The Curb Center, the Arts & Business Council of Nashville, Northwestern University, and the National Opinion Research Center (NORC) at the University of Chicago through their joint National Endowment for the Arts Research Lab project (#DCA 2017-05). The work of these institutions focused on artists who are increasingly recognized for their work as entrepreneurs, civically-minded problem-solvers, and agents of social change but who are still viewed through the prism of public stigma which sees artists as starving or transient, thereby complicating the ability of artists to be recognized for the value of their work and to assign value to their work. This event presented research gained from national and Nashville-specific insights on current perceptions of artists and their creativity. Following the research presentations a panel discussed the implications of this research for policy in Nashville.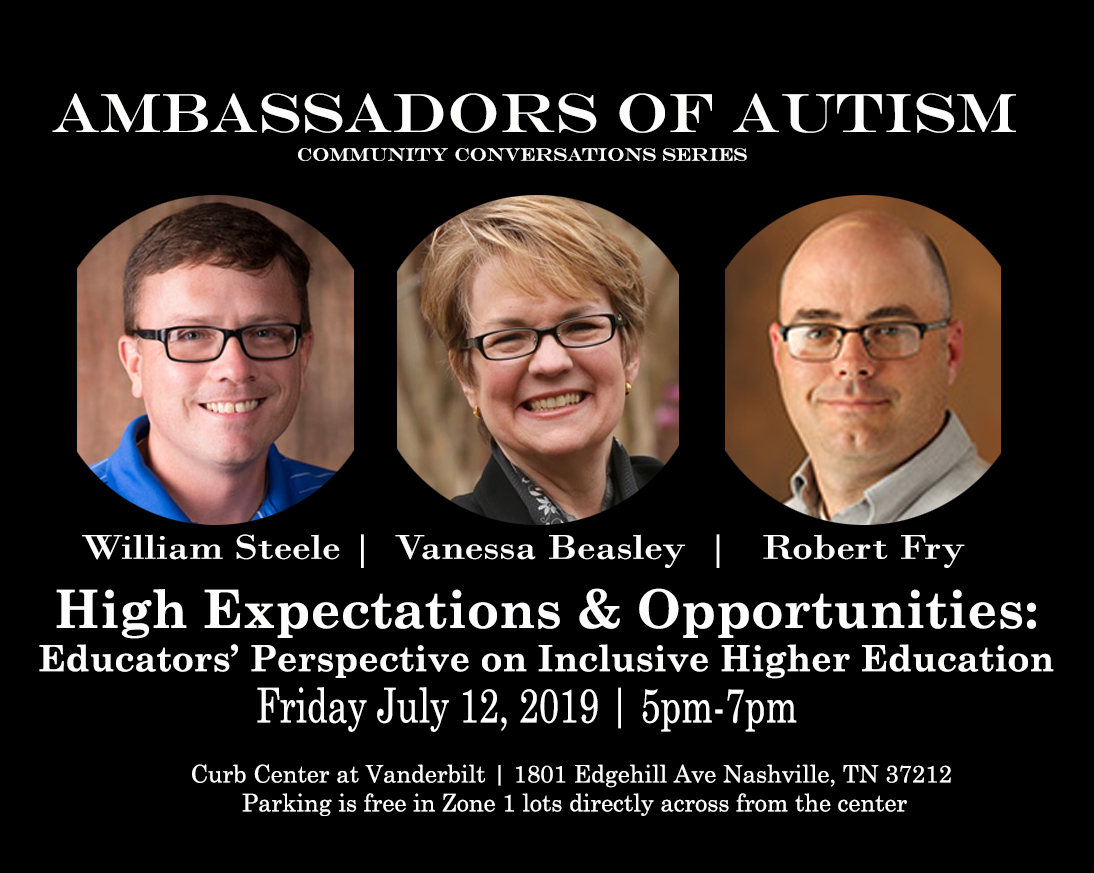 High Expectations & Opportunities: Educators' Perspective on Inclusive Higher Education
An Ambassadors of Autism Event
Friday, July 12, 2019
Dr's. William Steele (Professor of English, Lipscomb University), Vanessa Beasley (Associate Professor of Communication Studies and Associate Provost and Dean of Residential Faculty, Vanderbilt University), and Robert Fry (Senior Lecturer in Music History and Literature, Blair School of Music) met with local educators to share the reasons why having students with intellectual disability in their courses has made them better educators. Using their firsthand experiences, they explained why learning communities are made richer when these students are included.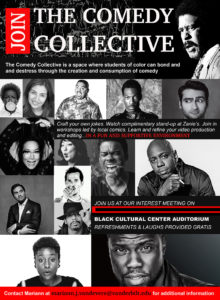 The Comedy Collective Spring Showcase
Wednesday, April 17, 2019
The Comedy Collective was created by Curb Public Scholar Mariann VanDevere to address the lack of comedy training and events for the Black community in Nashville. 20 participants worked over the year on their comedy routines, which were recorded and showcased at this event.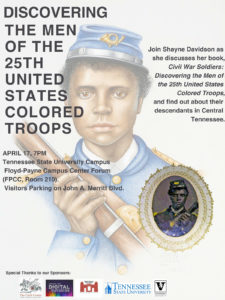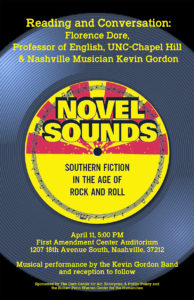 Reading and Conversation: Florence Dore with Nashville Musician Kevin Gordon
Thursday, April 11, 2019
Florence Dore has published writing on the blues, the rock novel, and literary censorship. She serves on the board for the Institute for Bob Dylan Studies at University of Tulsa's Bob Dylan Archive and organized major public conferences on rock and literature. She has worked with Eric Ambel (Joan Jett, The Del-Lords, Steve Earle) and Dennis Diken (The Smithereens) to make Perfect City, and has toured with many notable Nashville artists including Dan Baird (Georgia Satellites), Ken Coomer (Wilco), and Dave Jacques (John Prine). Her song Christmas was recorded by the Posies for the 1996 Geffen Records release Just Say Noel.
Kevin Gordon is "a juke-joint professor emeritus" according to Rolling Stone. He hails from Louisiana. "One of the things I like about it and am mystified by is that what passes for normal in Louisiana would not make the grade elsewhere," he says. It's a place he's been exploring for more than twenty years, resulting in work which has earned him fans like Elvis Presley biographer Peter Guralnick; New West Records artist Buddy Miller; journalist, songwriter, and Country Music Hall of Fame staffer Peter Cooper; head of the Americana Music Association Jed Hilly; and fellow musician Lucinda Williams, with whom he dueted on tDown To The Well (a song featured prominently on an Oxford American compilation).