Public Scholars
Each year, The Curb Center selects its newest Curb Public Scholars cohort. The program is available to graduate students from across the university, who are required to submit an application which details a project complementary to their thesis work. Students who are chosen are supported for up to 24 months, during which they receive creative placemaking training and travel, project management expertise, and financial support.
2021-2023 CURB PUBLIC SCHOLARS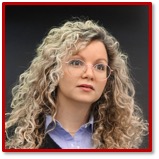 HEART: Unifying Communities Through Language and Textile Art
Elvira Aballi Morell, PhD (Spanish and Portuguese)
National Endowment for the Humanities Postdoctoral Fellow, 2022-2025
2021-2023 cohort
Elvira is a writer and a graduate student specializing in Latin American and Caribbean literature and LatinX studies. Her work as a research assistant in the Slave Societies Digital Archive (SSDA), as interpreter for the Vanderbilt University School of Law's Immigration Practice Clinic ("IPC"), and as a community volunteer with Children of Hispanic Immigrants Collaborating to Overcome Stress (CHICOS) motivated her to create a searchable database of selected artworks made by LatinX artists, ContArte Latinoamerica (CAL), in collaboration with the Digital Humanities Center at Vanderbilt.
ContArte Latinoamerica inspired Elvira's Public Scholar project, which provides the LatinX community with opportunities to express themselves and tell their stories. HEART is an artistic workshop where Spanish creative writing, English as a second language, and textile art —as alternative means of expression— are linked. HEART is the space where immigrants can describe their relocation experiences from their home countries and their adjustment to their new lives. The art and writings created through HEART will be showcased on the CAL site as Elvira's project develops over the next two years.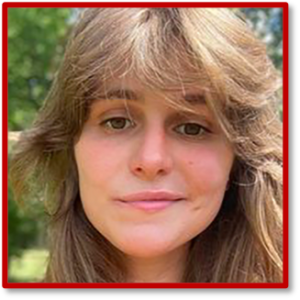 By and For: A College Student First Generation Experience
Kelly Cunningham (PhD Candidate, Philosophy) 2021-2023 cohort
Kelly's research focuses on ethics, narrative, and community development. In addition to her scholarly work, she also has a background in independent publishing and organizing community events that feature local art and music. Her Public Scholar project aims to co-create a publication for and by first-generation college students. In addition to other challenges commonly faced by this group, first-generation college students frequently experience feelings of isolation and loneliness throughout their academic careers. This lack of community is discouraging, can adversely affect mental health, and is a contributing factor in the higher than average drop-out rates among these students. By providing a platform for these voices, Kelly's project strives to reaffirms these student's identities, and in doing so foster a sense of community and belonging.
Kelly and her team of first gen students from across middle Tennessee have launched Open Book Collective, to support their mission to create spaces where first-gen students can speak openly about their experiences and engage in dialogue about the challenges and insights. The group will be hosting events targeting first gen students during the Spring 2023 semester, and is accepting painting, poetry, and film projects which speak to 'Transparency' for their first OBC Magazine, premiering June 2023.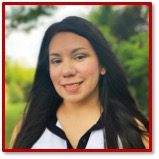 "¿Dónde están?": a digital storytelling experience designed as a healing tool for families of missing migrants in transit
Eugenia Zavaleta Lemus (Ph.D. Candidate, Anthropology) 2021-2023 cohort
Eugenia is working on "¿Dónde están?",  a digital storytelling experience to support initiatives which seek to of break the silence of trauma in marginalized communities affected by migration. She travelled to El Salvador this summer to interview and make memorial art with the members of the grassroots organization COFAMIDE (Comité de Familias de Migrantes Desaparecidos y Fallecidos de El Salvador/Committee of Families of Disappeared and Dead Migrants from El Salvador) to collect the stories of how their family members started the journey to the United States in search of better living conditions, and how they lost contact with them. This process was designed to grow awareness of transnational support communities and helping families heal from the traumas of loss and disappearance of their loved ones.  Eugenia hopes to reach a broad audience with her podcast, seeking accountability for those who die or have been lost in transit while heading to the US.
Eugenia is currently editing her series, while staying in touch with the many families she met through COFAMIDE. She is also working towards bringing scholarships to a group of youth affected by irregular migration, by providing opportunities for education and access to better employment.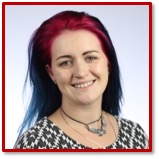 AstronomerAND
Jessica Schonhut-Stasik (Ph.D. Candidate, Astronomy) 2021-2023 cohort
As a neurodiverse woman, Jessica has never felt quite like the traditional scientist.  In her project, a podcast called AstronomerAND, Jessica will explore the intersectionalities in astronomy and how science and academia can work to become more inclusive.  Jessica will be joined by a different guest for each podcast to discuss astronomy research and how identity influences academic and scientific experiences.
Jessica holds a BSc and MS in Astrophysics as well as a diploma in Music performance.  She grew up south of London and now lives on the big island of Hawai'i with her husband, Karl. When she isn't observing the cosmos, she sings along to Hamilton or enjoys hiking with her dogs – Rusty and Nordle.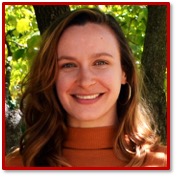 Growing Food, Growing Ourselves: Art, Culture, and Healing in the Brooklyn Heights Community Garden
Katerina Traut (Ph.D. Candidate, Political Science: subfields in Political Theory and Comparative Politics) 2021-2023 cohort
Katerina is working with Brooklyn Heights Community Garden (BHCG) in Northeast Nashville to develop programming that brings together healing and artistic expression. Katerina will work with garden founder Miss Nella Pearl Frierson, BHCG board members, artists and the community to develop a long-range plan for realizing BHCG's artistic and cultural vision.
These meetings are collaboratively articulating the socio-psychological, ecological, and political implications of an active creative placemaking program at the garden. Together, Kat and the Garden community will use food, gardening, and artistic movement to encourage mental and physical healing. In the words of Miss Pearl, they will work to "get it [trauma] out" by empowering individuals to develop and share their stories through physical activity and artistic expression.