4 + 1 in Creative Writing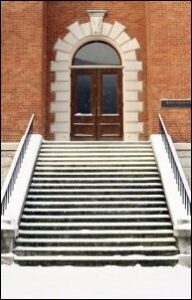 This new program allows outstanding students in the Department of English to complete a BA and an MA in five years.
The 4+1 program in English and Creative Writing emphasizes studying the craft of creative writing in poetry or fiction.
Students considering the 4 + 1 program should consult with their advisor as early as possible in their junior year.  Students need to stipulate which option they wish to pursue (fiction or poetry) and then they must make formal application to the English Department by the end of their junior year. General information about Vanderbilt's 4+1 programs can be found here.
Application Process:
1. Each applicant must submit a Petition to Apply to the Combined BA/MA (4+1) Degree Program, approved by her/his advisor, to the Creative Writing Program Director.
2. Applicants who are admitted to the 4+1 program must apply to the Graduate School by January 15. A dedicated "English & Creative Writing 4+1" Graduate School online application is available here.
3. Applicants must provide all materials required in the online Graduate School application. These include:
4. If admitted to the graduate program, MA candidates must fulfill the requirements for the MA, which include:
24 hours of graduate-level coursework (16 hours of the coursework for the "MA in English & Creative Writing" in writing workshops and 4 to 8 hours in courses on forms of writing).
A Master's thesis, as described on the English Department's website. If appropriate, a student may begin graduate coursework in her or his final undergraduate year (arranged in consultation with the Director of the Creative Writing Program).